Tech Tasks Your Business Should Outsource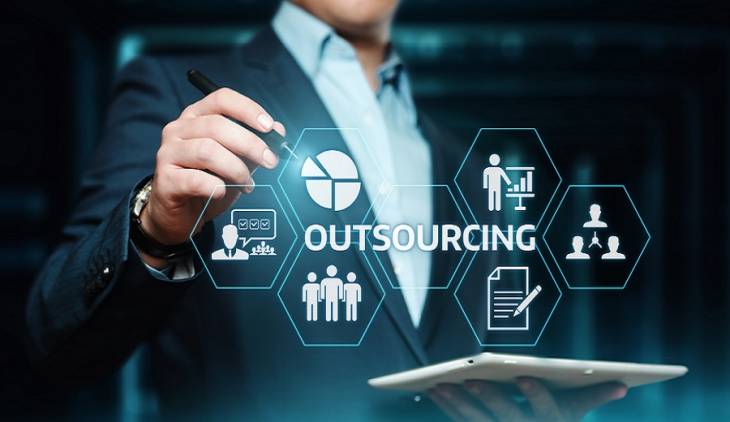 All businesses today need to work with technology, maintaining their websites, online stores, social media accounts, management software, and marketing activities. For business owners, especially outside of IT fields, this workload can be overwhelming.
Instead of hiring tech staff on a regular basis, businesses can consider outsourcing tech-related tasks. This way, you won't have to invest in regular salaries for employees - instead, you'll have technology expertise on demand, paying for it when you need it.
IT outsourcing can take care of many essential technology-related tasks. The remote team can fully deal with your digital operations while overseeing the process and get the results. Here are the key sectors that can be outsourced to an independent provider.
Tech Tasks Businesses Ought to Outsource
Let's take a look at must-have aspects of working with technologies that are essential even for those businesses where IT isn't the main field of focus. We'll see how outsourcing companies can help and how it drives your business development.
1. IT Infrastructure
Managing an IT infrastructure is a time-consuming and expensive process. You need to buy servers, secure them, and maintain this highly complex hardware. Also, you'd need to invest in hiring and onboarding developers with high-level expertise in software development.
Instead of doing it all in-house, you can turn to ready-to-use cloud infrastructures. Services like AWS offer hosting and file storage, taking care of all internal (backend) operations. You only need to connect the server to your website and create a personal account to access the data anytime and anywhere.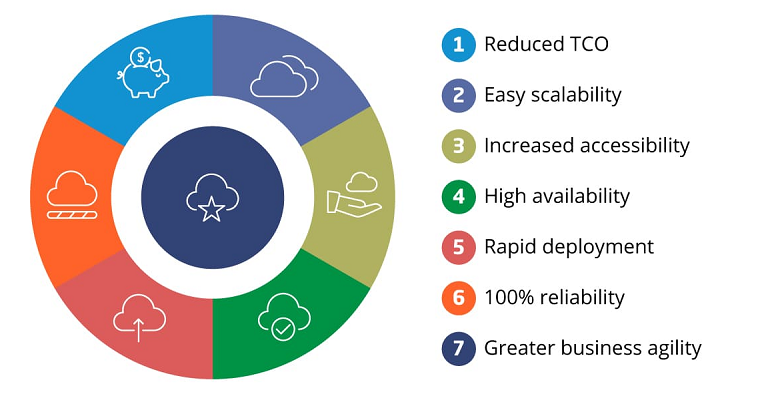 2. IT Support
All businesses should be in touch with their customers, helping them navigate through the website, solve order processing issues, and answer any tech-related questions in real-time. Hiring a specialist is expensive - you'd need to have constant questions from customers to justify the spending on full-time services.
With outsourcing IT Support providers, you will pay for the number of consults. Also, some providers can help you solve your internal technical issues. For instance, if your website's servers aren't working properly, you'll have an expert to turn to.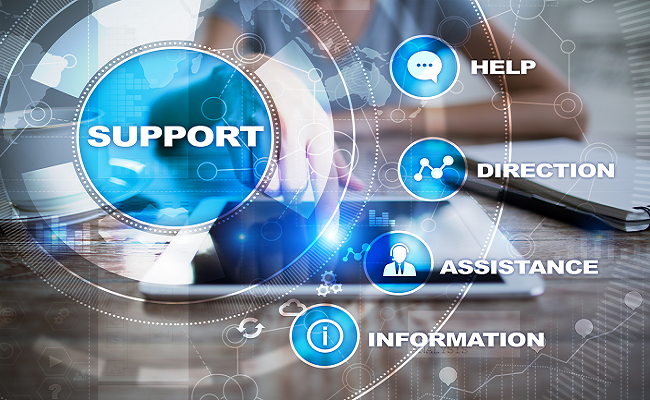 3. Website updates and optimization
Simply launching a website isn't enough. You need to analyze customers' feedbacks, fix bugs, add new functionality as the business grows and implement the newest security practices to protect yourself from new threats. It all requires constant maintenance from a professional development and testing team.
Outsourced maintenance provides business owners with scaling opportunities. As soon as you need a new feature or interface update, you can contact the expert team and execute these changes.
4. Cybersecurity
60% of small businesses that are targeted by cybercriminals, close due to being unable to sustain the damage. The stakes are high, and small business owners mostly don't have expertise in software security. They won't be able to detect potential vulnerabilities and evaluate the safety of their digital systems.
That is why it's highly advisable to have a remote expert who would regularly assess the online safety of your business, update you on risks, and keep it cyber-safe.
5. Two-factor authentication
Two-factor authentication is a safe access system, where users undergo several steps of logging into the service. The authentication is done in two steps. Firstly, visitors have to enter a login and password. Next, they are requested to confirm their mobile number or email address by entering a code or pressing a key on their phone during the call.
Two-factor authentication is often used in banking, healthcare, government - fields where data security is crucial. However, with rising cybersecurity threats, business owners need to implement two-factor authentication into their websites and e-commerce stores.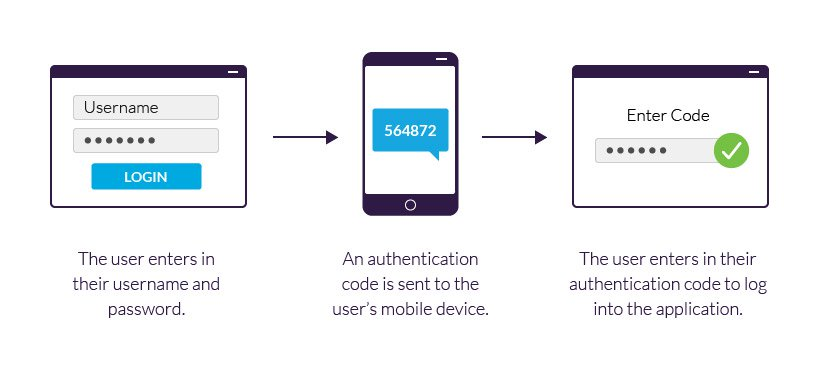 6. QA testing
QA testing scope is to check if the digital services work smoothly, checking for the absence of bugs or redundant features. QA specialists also take into account user experience and optimize your website's or app's interface. Without QA testing, the service will have bugs, work slowly and inefficiently.
7. Business applications
Business applications allow business owners to manage their website analytics, keep track of their sales, find new employees, and manage marketing. It's a way to increase the visibility of your business processes, track results, and automate mundane processes.
Partnering with software developers is required when you need to connect the service to your website, file storage, and hardware.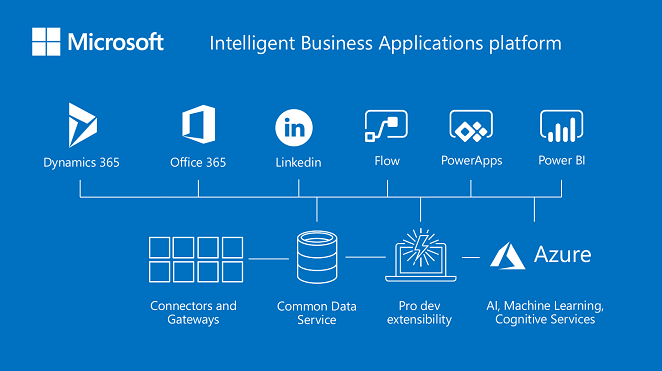 8. Anything else outside IT's expertise
Even if you have in-house IT resources, your developers and testers have their profile fields of expertise and the ones where they don't work that often. Turning to outsourced specialists brings new skills and knowledge into your work process.
You can experiment with innovations - like implementing AI or IoT - work with more devices, and scale quickly. An outsourcing provider fills the gaps between your expectations and existing resources, providing lacking expertise.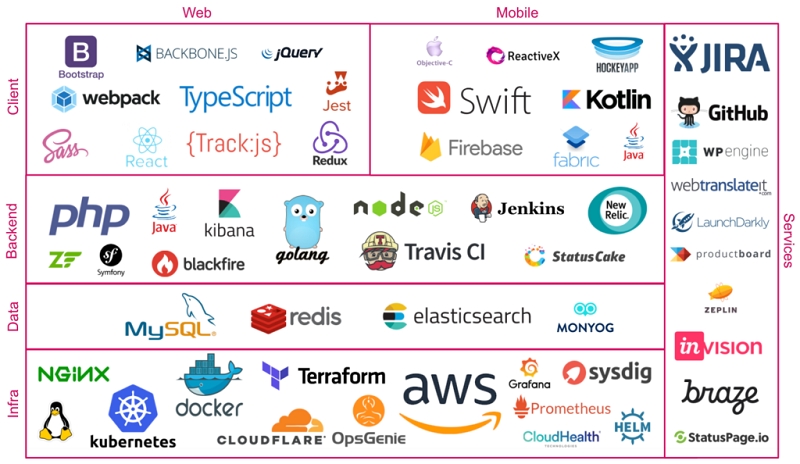 Bottom line
Outsourcing technology-related work is a way to get deep expertise in software development and testing without hiring employees long-term. You receive assistance on your terms, when you need it, without paying for extra hours.
With outsourcing, business owners do know what skills they pay for. If you need an app developer for six months, you can hire a dedicated team for this time, and stop the cooperation once the project is over. You can always attract people with new skills and refuse services that you no longer need. There are no obligations - the work is measured by performed results.
Lastly, good outsourcing providers act as your trusted technology partners. They aren't just doing what they were told - developers will analyze your business needs and identify which solution fits best.
Sometimes, outsourced tasks can be different from what you've envisioned. Outsourcing team, then, acts as an additional decision-maker, helping you navigate through fields where you lack expertise.