Facebook Introduces 'Journalism Project' to Support Journalism, News Literacy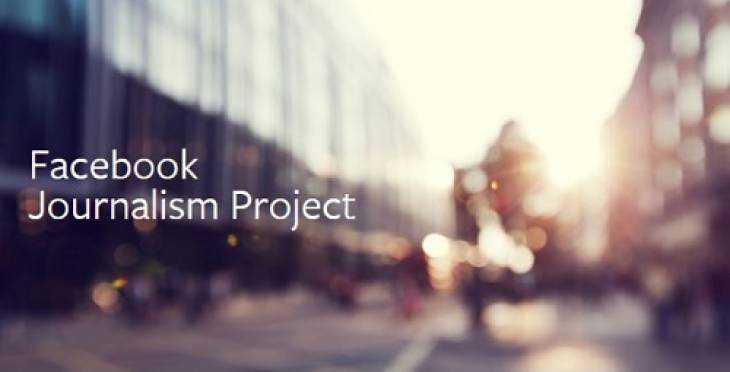 Nodding to its role in media, Facebook last week introduced what it calls "The Facebook Journalism Project" — a new initiative to support quality journalism and fight the spread of fake news across its site.
According to Facebook Director of product, Fidji Simo, the project is designed to support journalism and news literacy, and to serve as a hub for journalists and publishers to learn and share. Simo introduced the Facebook Journalism Project in a post on the company's Newsroom blog,
"We know that our [Facebook] community values sharing and discussing ideas and news, and as a part of our service, we care a great deal about making sure that a healthy news ecosystem and journalism can thrive," wrote Simo in the post announcing the project.
The new project also aims to foster stronger ties between Facebook and the news industry, while also providing an avenue for the social networking giant to work with publishers and educators on how to equip people with the knowledge they need to be informed readers in the digital age.
How Facebook Journalism Project Works
The Journalism Project will reportedly begin in coming weeks in partnership with publishers, including The Washington Post and Vox Media. Simo said the project will work in three main ways:
1. "Collaborative development of news products."
Here the Facebook Journalism Project team will work together with media partners to create new story formats, local news initiatives, exploration of new business models and solutions, and the ongoing sponsorship of journalism and publishing conferences. These efforts, Facebook hopes, will better serve the needs of people on the site, and those of its partners.
2. "Training & Tools for Journalists."
Here the Journalism Project will be conducting a series of e-learning courses on Facebook products, tools and services for journalists. This will be aimed at helping journalists become more proficient at using the social network.
3. "Training & Tools for Everyone."
The initiative will also be working on new ways to help give people information so they can make smart choices about the news they read. Facebook claims this will help curb fake news. The effort here will be in direct partnership with journalists, as well as working with educators and researchers to promote news literacy both on and off the social media platform.
Facebook's Responsibility for Mass Media Distribution
The new journalism project is perhaps Facebook's most explicit acknowledgment that it has at least some responsibility for the consumption and mass distribution of media on its platform – not just the development of technology the media is distributed.
Facebook's chief executive, Mark Zuckerberg, has previously said he considers the social network a technology entity not a media entity. Thus, he has eschewed responsibility for the media content distributed on the site, including hoax stories the company has recently come under fire for.
However,  the social network now seems to be accepting there is a need for some form of editorial discretion on the content shared on its platform. The Journalist Project may be a response to this need. The tech company has, nevertheless, cautioned that the Journalism Project is in the early stages, and would evolve as the needs of publishers, readers and journalists changed.
"As an industry, we have a lot to learn collaboratively," said Simo. "What you're seeing is an increased commitment to that."
See Also: 5 Things You Need to Know about Facebook (The Possibilities and Limitations).