New Year Legal Resolutions for Businesses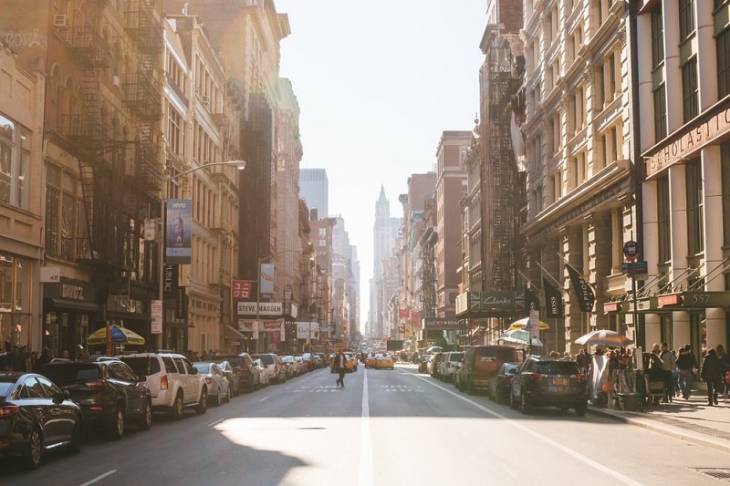 The New Year is a time for reflection for both individuals and businesses alike. It offers a chance to plan ahead and organize to achieve your personal and professional goals and obligations.
Louise Hebborn, Commercial Partner at Stephensons Solicitors LLP, talks through five New Year's legal resolutions all businesses should consider.
As you know, January is a good time to map out your company strategy for the year. What you do sets the tone for the rest of the year, while offering employees direction and clear objectives.
With the new year in full swing, now is the time to start getting your house in order.
Legal Resolutions for Businesses

 Louise Hebborn, partner at full service law firm, Stephensons Solicitors LLP.
Make sure that you are complying with the legal regulations around tax, employment, advertising, insurance, data, and environmental legislation as you kick the year into gear.
1. Start preparing for the new tax year
Although it's only January, the new tax year is just three months away. Use the next few months to prepare by getting organized, make sure you have an up-to-date accounting system in place to file receipts, transactions, bills, wages and insurance.
Depending on the size of your business, this year could be the right time to take on an accountant or book-keeper to navigate the complex tax system and help you save you money in the long run.
Could this be the year to give back more to your staff?
If you own a limited company research shareholdings and Employee Ownership Trusts (EOTs), which provide employees the opportunity to collectively take a stake in your company through a trust arrangement. This will help to incentivize staff and offers significant tax advantages.
2. Shareholders' agreement
I would advise developing an agreement between all company shareholders as a priority if there is not one already. This will protect individuals' investments in a company, create a fair relationship between shareholders and govern how the company is run.
Agreements will also include rules around share sales and transfers, which sets out on what terms and at what price shares can be transferred.
3. Statutory books
Make sure you own and update a statutory book, which documents all your company's charges, directors and secretaries and a register of members showing all past and present shareholders together with the history of their shareholdings. This is a legal requirement under the Companies Act of 2006 and is routinely investigated and essential when you are selling a company.
A statutory book also contains information regarding share transfers and can store corporate documentation like certificates of incorporation, board minutes and articles of association. Your company must own one and failure to do so, or if it is found to be outdated, can result in a fine of up to £1,000.
Also, if a dispute over shareholdings occurs, the statutory book is the first place that will be examined.
4. Company secretarial services
Consider appointing a company secretary to take the burden off directors. Company secretaries will undertake statutory duties and responsibilities, such as registering a business at Companies House, maintaining statutory books, overseeing share allotments and transfers, approving people with significant control (PSC), charging and debenture registration and removal, issuing new share certificates and preparing stock transfer forms ready for submission to HMRC.
This is a service that professionals such as solicitors and accountants can also provide.
5.  The due diligence process
If you are considering exiting or selling your business this year, make sure all your financial and administrative records are updated fully ahead of due diligence. This is the process of collecting, understanding and assessing all the legal risks during the merger and acquisition process, in order to understand the value of a company.
In Conclusion
Running your own business and company is an exciting venture, but without the right legal advice it can lead to disagreements, financial problems and even illegal activity. Good legal governance is important as it builds a sustainable structure and enables firms to generate long-term value.
A specialist corporate solicitor can help you identify future legal problems and advise you on steps to protect your business from risk and make it a success.
Now is the time to set a company's objectives, which ensures all the stakeholders have confidence in its smooth running and financial achievements.