Why Using Flow Charts Can Be a Game Changer in Your Business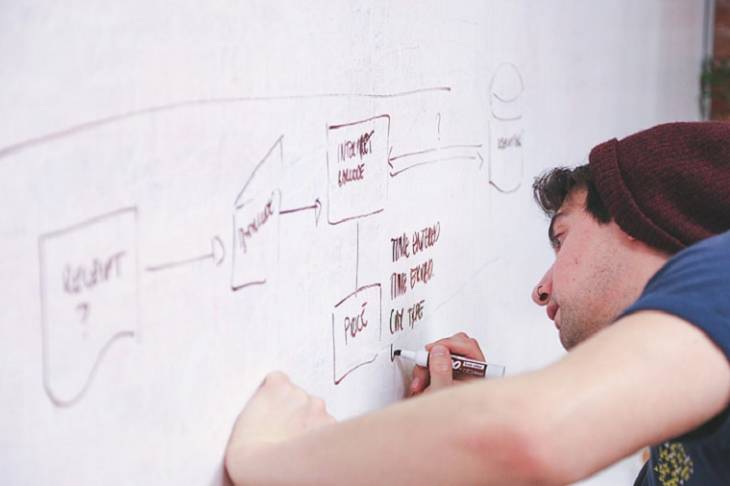 A flow chart is a process or workflow diagram that visually depicts the steps involved in completing a task. It's a common feature in software development to map out the various branches (i.e if/else, function calls) and decisions throughout an application's source code.
Although not as complex as computer programming, business planning can be a long and tedious process. Fortunately, using a flow chart – which can be created easily using the right flow chart maker – can simplify things and be a game changer in your business.
The good thing about flow charts is that they can be adapted for various purposes and used to describe a wide range of processes and workflows ranging from decision flows to administrative or service processes and manufacturing and project planning processes.
Designing a Flow Chart for Your Business Process
Designing a flow chart for any business process typically begins with one or more "start" symbols (in the form of an arrow) and ends with one or more "end" symbols (a circle).
Commonly referred to as control flow diagrams, you can use these charts to organize your thoughts and break each task into its individual components.

Proposal flow chart example.
When creating and developing your flow chart, make sure it is clear and concise, with no extraneous words or lines. The reader should be able to glance at your flow chart and immediately understand what is involved in your business process.
If you were planning to start a cupcake business, for example, the steps involved in the process would be something like:
Create a business plan
Secure financing (investment)
Hire employees (employee acquisition)
Advertise
Purchase ingredients, supplies
Make cupcakes (food production)
Package and deliver cupcakes
Manage accounts receivable/payable
Complete end-of-period accounting procedures
Monitor daily cash flow & communicate cash status to investors
Of course, you could perform all of those processes and tasks in a linear fashion, completing one task before moving on to the next one, without laying it all out in a flow chart. But, using a flow chart to plan your business brings several key advantages.
Benefits of Using Flow Charts in Planning Your Business
As lean and visual tools that help with business planning, flow charts also provide other benefits as well:
1. Allow Visual Mapping of Steps Involved
A flow chart can help you identify any potential problems and opportunities for improvement before the plan is implemented (e.g., running out of ingredients). It's a great way to make sure you've covered all bases and accounted for everything.
With a flow chart, you can break down your plan into manageable pieces, complete steps without missing any, identify and resolve issues before they become costly problems, and work systematically on tasks without being overwhelmed.
Work on your flow chart as early as possible in the planning process. This way you can identify any flaws before you make a commitment (or break the bank to implement processes), thus preventing potential problems and undue loses.
For example, if your flow chart contains repetitive tasks that are time-consuming or resource-intensive, it's best to reevaluate them before putting your plan into action.
2. Can Help You Secure Business Financing
If you are looking to get outside financing for your business, a well-crafted flow chart can go a long way in helping you secure funds from lenders and investors.
Flow charts give potential investors a clear view of the processes involved in your business, which makes it easier for them to make an informed decision on whether or not they are comfortable with financing the business.
3. Help to Keep Investors Up to Date
Speaking of business financing, flow charts also provide an effective and convenient way of keeping investors up-to-date on how your business is progressing.
By creating flow charts, you can illustrate the current state of your company so that current and potential investors have a better idea of where your business stands.
4. It's Easy to Create a Flow Chart
Best of all, creating a flow chart can be as simple as writing your steps on paper, or using a flow chart maker (handy computer programs) to create it from scratch.
There are also many reliable flow chart makers online such as Venngage that can help you easily and seamlessly create flowcharts for any processes in your business. 
Because shapes are simple and visual, they are also easy to understand for anyone.

5. Can Be Modified When the Business Is Already Running
Even better, once your business is up and running, flow charts can be modified and adapted to accommodate your business growth and plan for emerging issues.
For example, you can always adapt and modify your process flow chart for various situations and purposes, such as to account for new marketing opportunities or to factor in new sales figures and competition that affect cash flow.
Ultimately, when you have a clear visual representation of the sequence of steps and decisions needed to perform a process, you can plan better and complete tasks more effectively. That puts your firmly in the driving seat of your business' success.