Meat Processing Jobs Bounce Back in Australian Cities After Difficult Pandemic Months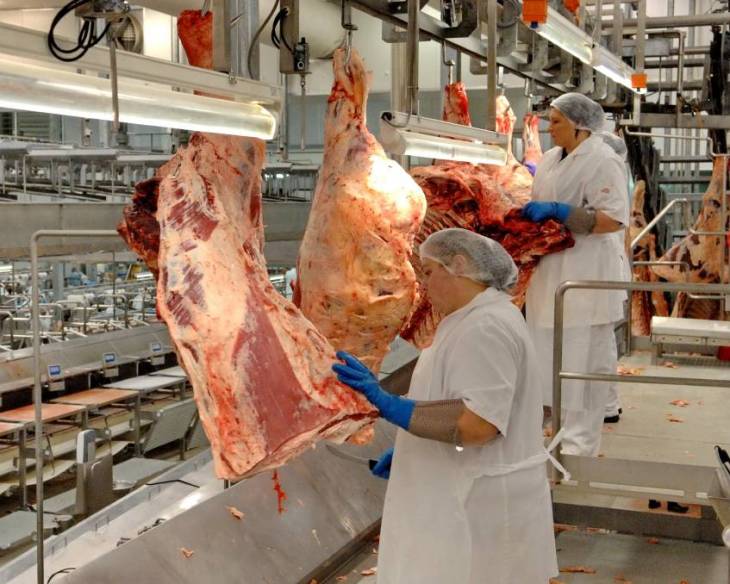 After a very challenging period during the worst months of the coronavirus pandemic in 2020, the Australian poultry, beef, and lamb sectors are expected to recover gradually.
The Commonwealth did not experience the great demand that pandemic conditions created in other markets such as Brazil, Canada, and the United States, where families found themselves unable to dine at their favorite restaurants. This situation drove millions to local grocery stores in search of fresh cuts and other ingredients for recipes they were eager to prepare.
Interestingly, Australian households turned to cold cuts and packaged gourmet products during the pandemic, thus helping the bottom line of meat processing giants such as JBS. As a result, some of the difficulties experienced by the industry in 2020 are bound to remain in 2021. Still, they will likely be offset by positive events like record rainfall and improved grazing conditions.
As a whole, the Australian meat processing industry is represented across the country. You may not see abattoirs or packing plants in every region, but there may be other facilities such as feedlots and hatcheries that serve this industry and where you may find open positions.
It should also be noted that the Australian meat processing industry is known to employ quite a few foreigners, and we'll highlight some of the top cities where you can find work related to this sector shortly. If you are interested in a job as a process worker or packer, for example, you must be at least 15 years of age and have an appropriate work permit.
In some cases, backpackers who have been granted a holidaymaker visa might be able to complete their three-month farm labor requirement, which would enable them to extend their Australian stay for another 12 months, working for an employer in the meat processing industry.
Many foreigners on subclass 408 visas prefer to work at meatpacking plants because the wages are higher, and the superannuation rates are more attractive. Do not risk working as an undocumented worker; doing so may endanger your visa status in Australia and result in revocation.
Top Australian Cities for Meat Processing Jobs
With all the above in mind, here are the top Australian cities where you may find work in the meat processing sector:
1. Thomastown
This suburb of Melbourne may seem like an unlikely site for poultry farms, but this is where two medium-sized poultry producers keep their hatcheries and processing facilities.
Located just 15 minutes north of the Melbourne outskirts, Thomastown is a lovely place to live; in fact, estate agents often recommend to prospective homebuyers who wish to settle down and raise a family.
So, if you score a poultry processing job here, you might as well live here, but you can also ride the train from Melbourne.
2. Ipswich
Located not far from Brisbane, Ipswich is a small city where meat processing is one of its main economic engines.
A few Ipswich suburbs are home to meat processing facilities that contribute to the more than one million tons produced by Queensland annually.
Ipswich is not far from the Queensland coastline, and it is a city that can boast about its high quality of life.
3. Griffith
According to the Australian Chicken Meat Federation, this suburb of Canberra is where a couple of the largest poultry producers in the Commonwealth have relocated their processing plants in recent years.
Griffith holds a historical distinction of being one of the first suburbs established outside of the planned capital city. As can be expected from a planned community, Griffith is nice and tidy.
The Manuka shopping district of this city attracts visitors from Canberra who like to enjoy quiet dining and shopping on Saturday afternoons.
Please note that affordable housing is not very common in Griffith, but there are surrounding suburbs where more reasonable accommodation can be found.
4. Tottenham
Somerville Retail Services, a key processing facilitator for the Coles supermarket brand in Australia, keeps its headquarters in this suburb of Melbourne.
However, in recent years, several competitors have set up shops in Tottenham to challenge Somerville, and this has resulted in the creation of many jobs in the meat processing sector.
You can clearly see the Melbourne skyline from Tottenham, but you will not live here since this is only an industrial district; the pleasant suburb of Maribyrnong is where many Tottenham workers live.