Instagram's New E-commerce 'Checkout' Option: What You Should Know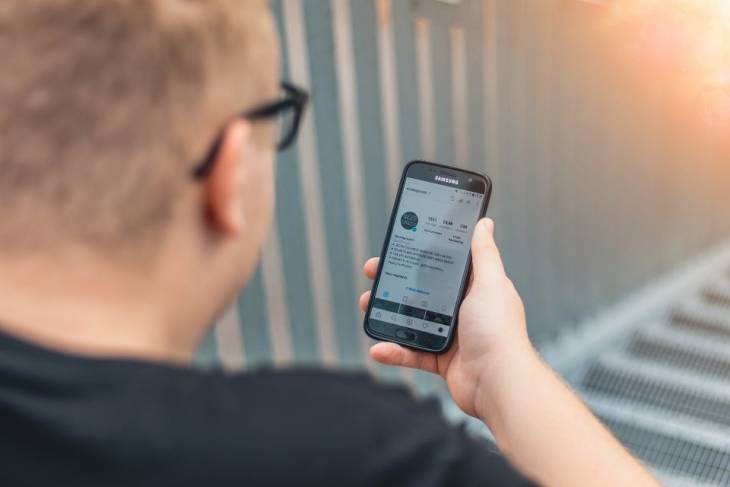 Happy days are here! If you own an e-commerce website, there is a reason to rejoice. Instagram recently announced the launch of a new shopping feature, dubbed Checkout on Instagram.
In rolling out the feature, the popular photo and video-sharing social network has opened a new source of revenue for online entrepreneurs and storeowners.
The launch of the new shopping feature should come as no surprise because Instagram has been making progressive improvements over time to become an e-commerce-friendly platform.
You already know about Instagram's shoppable and product tagging feature, right?
Besides that, the photo-sharing site has made sales generation on social media easier than ever, and the benefits of that is manifold.
And now, Instagram has come up with the amazing new Checkout option.
Five Things to Know About Instagram's New Checkout Option
Here's more about this unique Instagram feature for e-commerce store owners, and the benefits and applications of the Checkout option you should know about:  
1. Shoppers can buy from chosen brands without leaving the app.
The checkout feature lets Instagram users choose from their preferred brands without having to leave the app. When buyers tap on an item in a brand's shopping post, they will notice a blue-colored "Checkout on Instagram" button.
Once shoppers tap the button, they can specify numerous options, such as size, color, and things like that depending on the product on sale. Next, they can checkout directly from Instagram by entering shopping details, including name, shipping address, billing address, and email.
Buyers only need to add these details once, because their shipping information is saved to make their next purchase easier, faster, and more convenient.
All purchase, delivery, and shipping notifications are accessible inside the Instagram app. It is no wonder this is exciting news for e-commerce businesses. The tool can significantly boost your social media leads and conversions.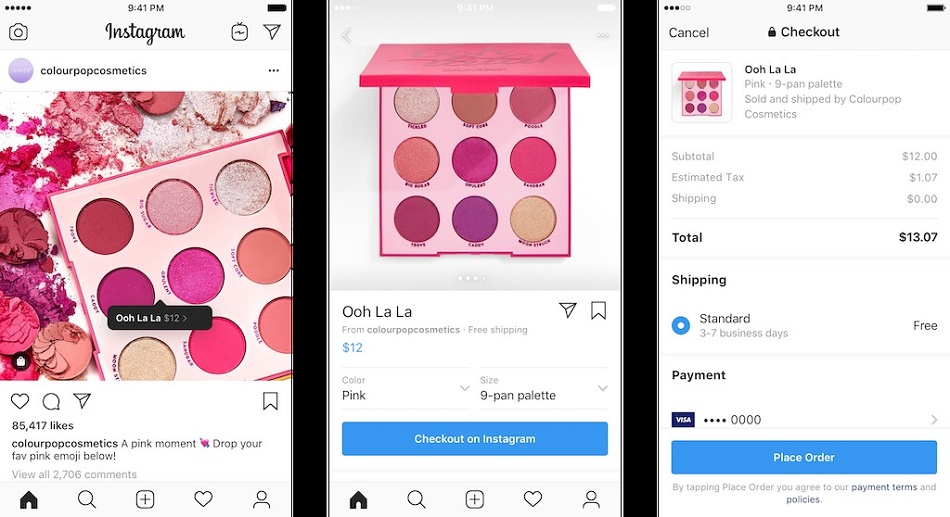 2. Checkout is likely to improve your ecommerce sales, as well.
Before the photo-sharing site introduced the Checkout option on Instagram, it's parent company Facebook Inc. released a report on how Instagram drives brand awareness and improves sales and advocacy big time.
Based on the findings of the report, a whopping 79% of respondents surveyed stated that they searched for more information about a brand, product or service on Instagram. Of those individuals, 46% took the action of buying what they were searching, either online or offline.  
With the introduction of Checkout on Instagram, that 46% of buyers is expected to go up. That is because people are likely to feel more inclined to buy from you when they can do so directly from Instagram instead of having to navigate to your e-commerce site.
Thus, Instagram Checkout can boost sales for your ecommerce business and make the overall shopping experience for your social media customers less time-consuming and simple than ever.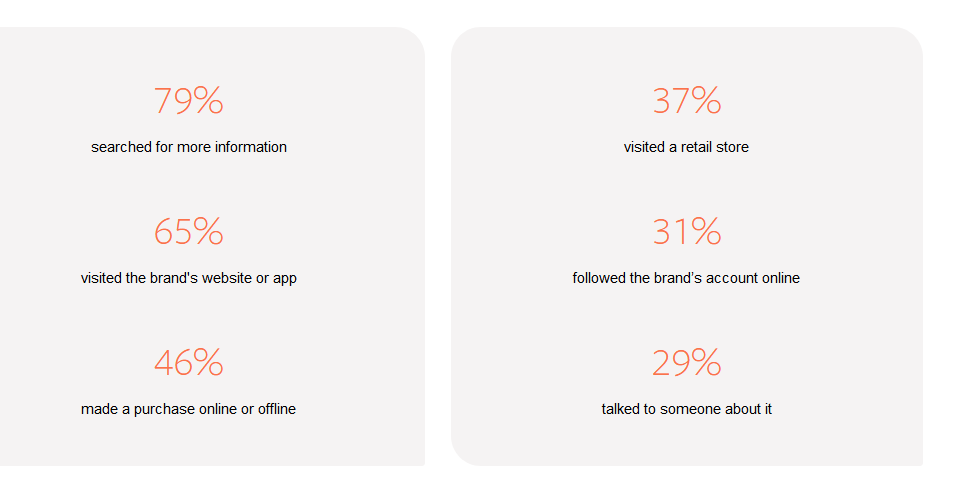 Users actions taken after seeing a product or service on Instagram. Image Source: Facebook.
3. Privacy and security assurances have been given on Checkout.
When it comes to data privacy on Facebook, Instagram and WhatsApp, CEO Mark Zuckerberg has said that there will be a shift to enhance privacy on the three services owned by his company.
While some users and shoppers might still have concerns about the security of the Checkout feature on Instagram, due to Facebook's less than stellar data privacy record, Instagram has assured customers that their data and personal information won't be compromised at any cost.
Zuckerberg, who will apparently be held personally liable for any data violations on the three services, has assured users that Instagram will not inappropriately share private information with third-parties, brands, and people using the Checkout option to sell their merchandise.
4. The Checkout feature is a game-changer for visual content.
James Guard, ecommerce digital strategy consultant and founder at Digital Juggler, observes that "Instagram Checkout could be a distinct advantage for brands that depend on visual content.
The checkout feature is a game-changer because, 1) It is local; and 2) Clients need just sign up once and afterward have a brisk checkout inside the application for future purchases.
Moreover, customers can track, manage and return their purchases through the app, as well as contact brands directly about their orders.
"Provided the integration with retailers is smooth to ensure order tracking is exact and dependable, and there is no confusion with respect to post-deal client administration, this could quicken the way to buy by bringing the transformation point legitimately into the social network instead of depending on connecting through to the retailer," Guard tells Econsultancy.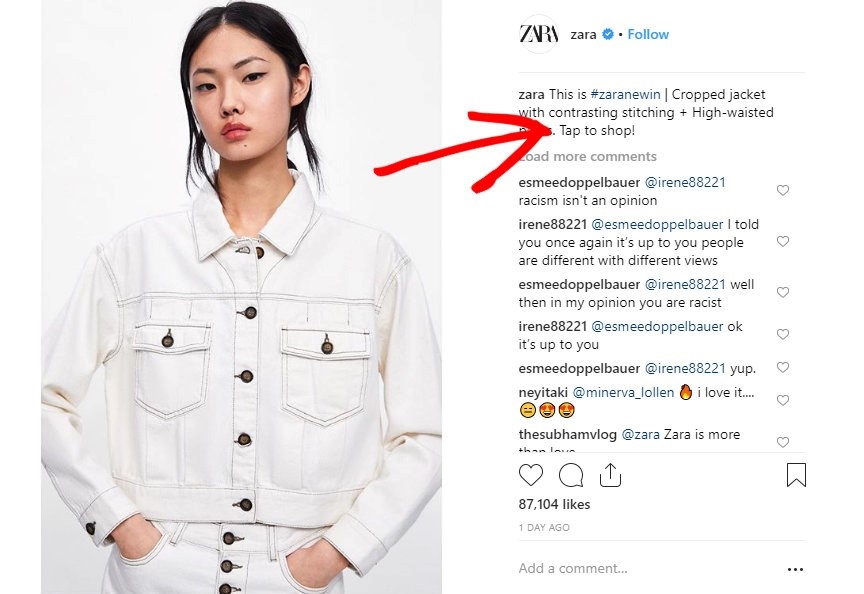 "Tap to shop" integration of the shopping feature on Instagram. Image: Zara on Instagram.
5. Checkout buyers are effectively Instagram's customers – not yours.
While the shopping feature on Instagram is likely to increase sales and conversion rates for ecommerce businesses, customers who purchase goods through Instagram Checkout are effectively Instagram's customers and not your brand's.
Apparently, Instagram is only sharing with brands the information necessary to fulfill an order, and customers are not required to opt-in to share their email address for marketing purposes.
Moreover, Instagram controls the customer experience and will in all likelihood optimize it to suit its own interests, which might not necessarily be aligned to the interests of your brand.
What's more, brands aren't even guaranteed they'll be able to obtain customer email addresses. That alone is a hefty price to pay, according to Patricio Robles, a tech reporter for Econsultancy.
Will you be compelled to pay the price anyway?