3 Things to Consider When Buying Mobile Slim Wallets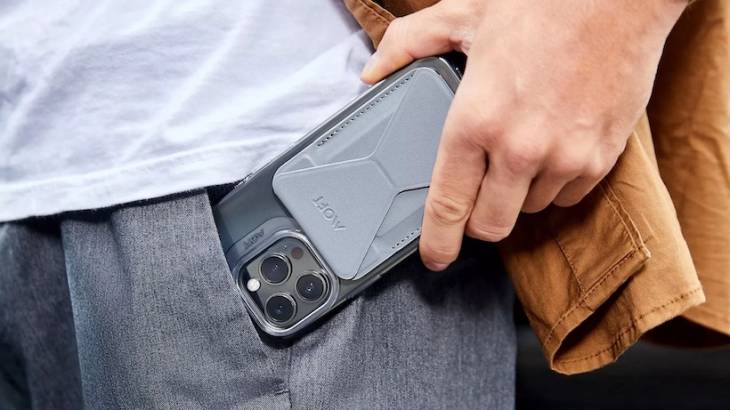 As cashless transactions become more common, there is a corresponding increase in demand for slim wallets. Why? Because people these days can pay for everything with a smartphone and so we're carrying fewer cards and only the necessary stuff in our purses. There is no longer a need to carry a tone of cards and a month's worth of crumpled receipts in our wallets anymore.
If you carry a wallet in your pants, a slim wallet will be comfortable in your pocket and bring you some pleasure compared to a more traditional thick one, because slim wallets are designed with both style and function in mind.
A slim wallet is compact with just enough space for essentials only, such as ID cards or cash storage. For those seeking a fashionable slim wallet for everyday use, many different brands offer slim wallets for mobile phones that are both stylish and practical.
Peak Design, for example, is a popular brand for its premium backpacks, cellphone, and camera accessories, but it also has impressive lines of slim wallets. Peak Design Slim mobile wallet, for instance, is a stylish, minimalist wallet with built-in MagSafe to magnetically connect to the back of your phone and consolidate your most important everyday carry with minimal bulk.
For anyone who wishes to keep all their essential items in one location, a MagSafe-compatible slim mobile wallet like that one for your iPhone 12 model and up is a good investment. It will let you easily snap your cards and cash to the back of your phone. Some MagSafe wallets can also serve as a handy stand/support for your phone in horizontal and vertical orientations.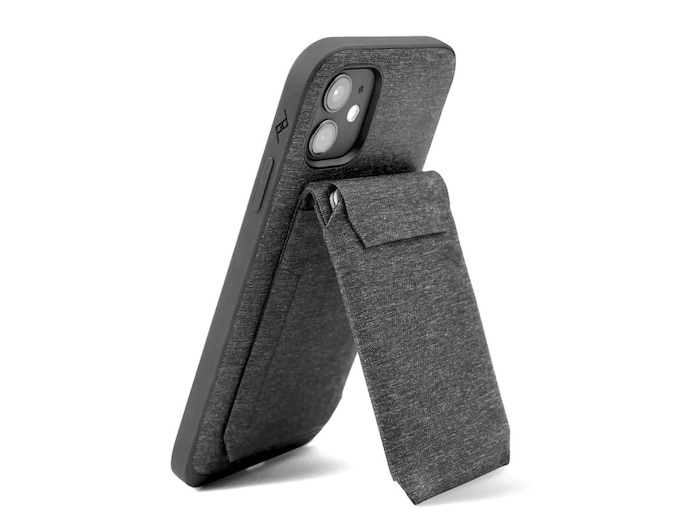 Key Features of Slim Wallets to Look Out for
If you are considering buying a slim wallet, here are some key features and factors to consider: 
1. Card slots
The number of cards your slim wallet can hold is important. Check to see if the number of cards the slim wallet can hold is enough to organize all of your things in the one location. Also consider if access to the cards is easy and convenient. 
For the Peak Design mobile slim wallet, for example, it can hold up to seven cards and you don't have to detach the wallet from your phone to access your cards. The cards are covered with a flap that doubles as a pull tab. Just grip the tip and take your cards out at once. 
Along with a magnet inside, this flap keeps your cards safe and secure. It is expertly designed, so it instantly closes when you push the cards in.
2. Durability
Durability is another important factor to consider when you are looking for a slim wallet. Check the material your slim wallet is made of and ascertain that it is high quality and durable.
Going back to the Peak Design mobile slim wallet as an example, it features a high-quality, thick cloth that is incredibly tough, ages well, abrasion-resistant, and won't stretch.
This fabric is tightly woven and covers all around the entire wallet. The slim mobile wallet also comprises of 100% recycled, weatherproof nylon canvas to bolster durability.
3. Value for money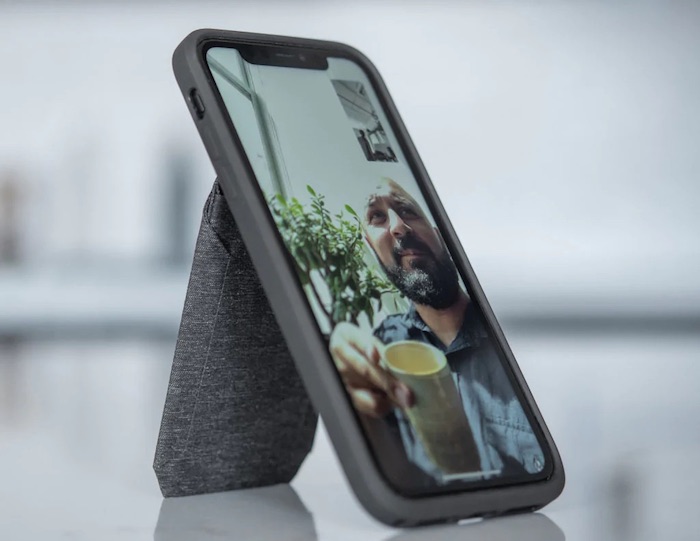 Of course, checking for affordability is also important when buying a slim wallet. But, ultimately ask yourself is the slim wallet you want to buy offers real value for your money. Some wallets may be a bit expensive, but the value they offer is great. So, you want to keep that in mind also.
For example, a slim wallet with Apple's MagSafe technology that magnetically attaches to the back of your phone and can also double up as an adjustable stand so you can prop your phone up vertically or horizontally may cost a bit more, but will offer more value.
With such a slim mobile wallet, you can keep your phone on a level surface for watching a movie, having video conversations, or browsing your social media. It may also incorporate a low-profile friction hinge, which allows for exact adjustment.