5 Animation Trends You Should Know & Use This Year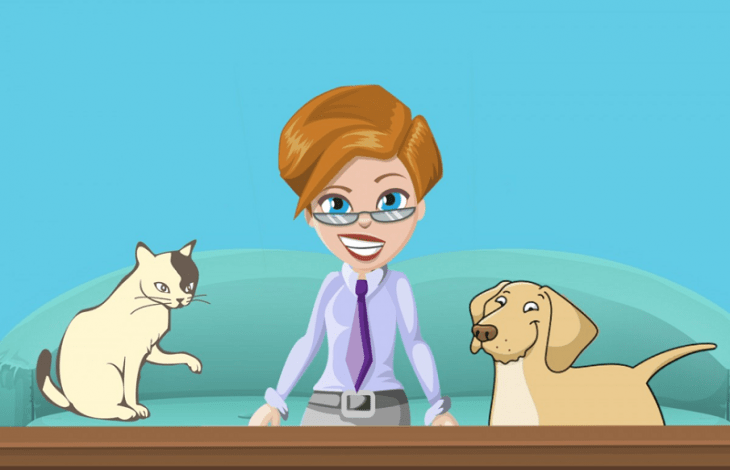 As we know, trends are always in constant motion and they do not remain the same for too long. The same is the case within the world of animations. In order for animators to excel and keep their work in the limelight, they need to stay up to speed with the most recent trends.
Apart from that, given how competitive all industries have become, and due to a saturation of businesses within the same niche that are striving towards similar goals, the best way to stand out and build a name is to stay up-to-date on all of the changes occurring in the industry.
That way you can keep your animations fresh and innovative, based on out of the box narratives whilst offering effective solutions that are based on current concerns and issues.
Trends in Animation Making Headways
To help you with that, here are five trends that can boost your potential and capabilities as an animation maker so that you're able to craft noteworthy works.
1. Mixture of text and animations
You might have noticed how much motion graphics are used for ecommerce related advertisements, and within those animations you'll also see texts along with other relevant imagery.
This trend allows brands to showcase their services and products with more clarity and facilitates audiences to comprehend concepts and messages more clearly.
The trend is set to continue and become more common among marketing schemes this year.
2. Simple art animations
Imagery has managed to etch itself firmly within the marketing industry and advertising sectors. Rather than using human models, companies are now opting for animated characters that are cost effective and take less effort to reproduce.
Not only does trending simple art forms in animation allow the artist to express themselves freely, but it also empowers them with space to explore narratives and present them in different creative and more meaningful ways that are out of the box and hold individual personality.
3. Flat animations
This is one of the most common techniques within aniamtion and graphics todate. Widely used in designing logos, especially but due to the shift of industry requirements, flat animations are being widely incorporated within animated commercials as well.
This trending style can be chosen to create presentations along with simple video content that are meant to deliver memorable messages, and it works for all purposes.
The trending flat animations grab attention and captivate viewers, but the style also makes it easy to retain moving images for longer and coordinate projects to produce 3D animations.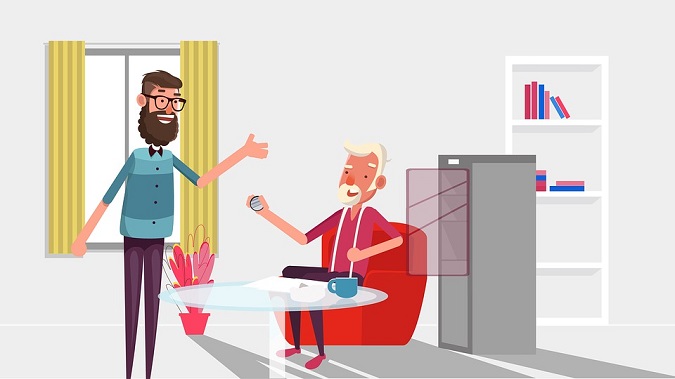 4. Multi-step transitions that are seamless
This trend is receiving a lot of attention from animators and creatives across the world, and it is having a huge impact for businesses and retailers that have websites and blogs. This is due to its interesting unfolding of images from one imagery to another that appears to be interlinked.
Not only do animations with transitions and transformions offer aesthetic pleasing imagery, but they also provide a professional look on user interfaces on mobile and web applications, which assists in leaving a strong impression and building a brand's personality.
You can choose to use a show reel that delivers looping visuals that overlap one another to create a never-ending cycle.
The trend can also be used to advertise more than one product and service.
5. Double ended exposure
Double exposure refers to motion effects being used in a seamless manner within animations and graphics. Animators and artists can use this method to conjoin different contents belonging to different narratives into a single visual frame.
This trend has the ability to offer high end visuals that are highly influential and innovative, inspiring viewers to engross themselves into the content they view.
You can easily surpass and overcome all boundaries and bring seemingly unrealistic elements into the real world by giving them a physical form.
Find the Trend that's Most Suited for Your Situation
Remember, not all animation trends are a good fit for every business, niche and purpose. Therefore, evaluate the brand you are creating for and decide if a trend is appropriate and suitable based on the requirements of the business in question and the viewers.
It is also crucial to keep in mind that trends are in continuous state of flux, which means it is best to stay alert, adapt fast to the market and ensure your skills remain topnotch and versatile.
Ride the wave of the trends listed above to leave your mark in the market with a fresh outlook and strategies that boost your reputation and the effectivenes of your work.
These trends in animation take the present into consideration, but also consider the past and the future as well. Incorporate them in your animated videos and you will be well-placed to create exceptional pieces of visual content that effectively speak for brands and to viewers.