Boris Johnson Bans Petrol and Diesels, But the Future's Bright for Electric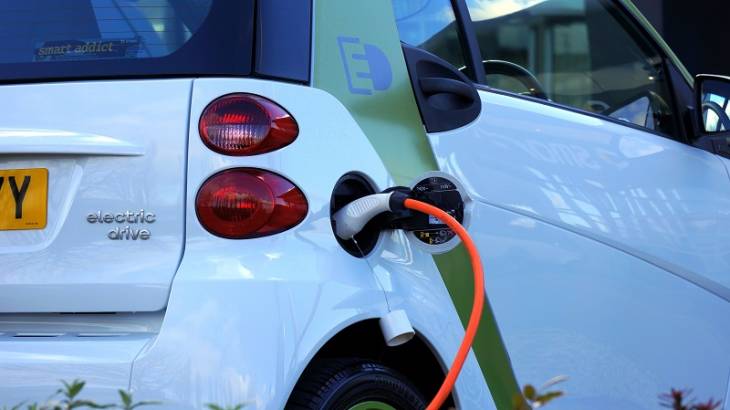 Although many people in the UK expected it, it didn't make the news any less shocking. On 18th November last year, Boris Johnson announced that the sale of petrol or diesel cars and vans would be prohibited in the UK from 2030.
The Prime Minister has labelled his ten-point action plan, which includes investment in sustainable energy and bettered public transport, a 'green industrial revolution'.
One area which will receive funding to the tune of £1.3bn is the electric vehicle market. The UK will witness the introduction of significantly more charging points, while buyers will receive additional support thanks to a grant being implemented to aid those making the switch.
While the announcement was met with criticism from some, it isn't all doom and gloom. In fact, the electric vehicle market has been a saving grace over the last two years.
Looking into the Promising Future of Electric Vehicles
Here, we take a look.
Over the last two years
In 2019, new car sales had a poor year, there is no denying that. It was diesel vehicles that felt the biggest pinch—the sale of new USD vehicles was down 2.3% overall. Of course, the plan to introduce additional ultra-low emission zones across the country alongside the impending fear of the ban on ICE vehicles was enough to discourage anyone from buying a diesel. The blow that was dealt to the diesel market was softened in some respect by how the electric market excelled.
Sales of electric vehicles had risen by 144% in 2019. Why? Because motorists want fuel-efficient, high performance, low emission vehicles, and in the modern world we live in, thanks to stark developments automotive engineering, EVs offer exactly that.
Of course, 2020 was particularly bleak for the automotive industry in all respects. Showrooms across the country having to shut their doors and manufacturing plants unable to take delivery of parts have further contributed to the lack of buying invoked by the recession.
That being said, once again, while the market itself has shrunk, new electric vehicle sales have built upon their already solid foundations – up 184% year-on-year in September.
What's been happening
When we look back to the early noughties and twenty-tens, electric vehicles had negative connotations. Poor mileage, expensive, and in most parts lacking in what Thierry Henry once described as "va va voom".
The reputation was hardly unfair. If you went to buy an electric car, often these three attributes were true, and you were hardly spoilt for choice when it came to options either. The Prius changed the game admittedly, but even when it came to prominence, we were still left wanting more.
As the world began to demand a greener and cleaner world, one by one, the big brands began to jump in: Jaguar, Porsche, Renault, Audi, Hyundai, and Nissan, to name just a few.
The latter of the bunch, Nissan, with their innovative model Nissan Leaf, developed exactly what the average car manufacturer desired – a plug-in vehicle that had a mileage range of more than 200 miles, was powerful, and, perhaps most importantly, was affordable.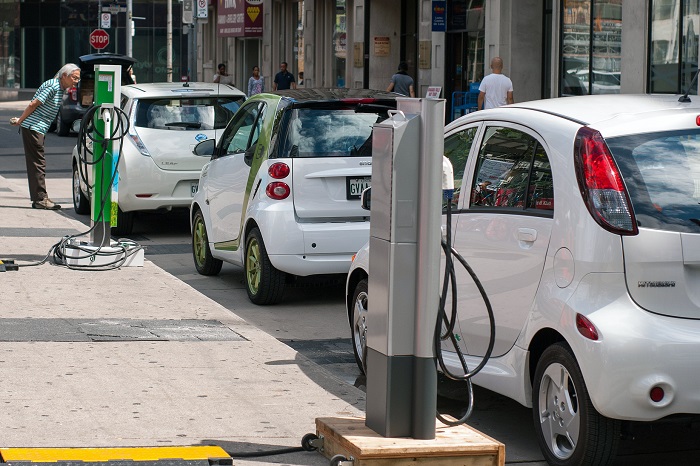 Nissan Leaf, Smart ED, and Mitsubishi i MiEV electric cars at Plug'n Drive. Photo: Wikimedia.
Saving yourself money
Generally, petrol and diesel prices are rising. It would be foolish to think that the currently depleted prices caused by COVID-19 will last beyond the end of 2020, and once the oil market returns to some form of normality, we should expect to see fuel prices return to the prices they were displaying in the early months of the year.
You will have a free charging point installed at your property when you buy an electric vehicle. Charging your vehicle at home will cost approximately 12p per kWh while charging it at a parking space will cost around 35p per kWh. After totting this up, you will recognise that a full charge costs no more than a few pounds, as opposed to £50 or £60 for a full tank of petrol or diesel.
The British Government are now offering £3,500 grants (about $4,844), in order to encourage people to make the switch from high emission vehicles to electric or hybrid alternatives, as they strive to meet their ambitious net-zero targets in terms of emissions and air quality by 2050.
Mitigating range anxiety
Defined by the Washington Post as the "state of fear drivers experience from knowing that their battery could run out of charge and strand them far from a recharging station", range anxiety is hardly unfounded. However, according to a study by MIT, this is very much a thing of the past. Firstly, the study points to the fact that a vehicle with a range of only 80 miles will sufficiently appease between 84 and 93% of daily trips of citizens living in a developed country.
There are several types of electric vehicle chargers. In terms of weaker alternatives, level 1 and level 2 produce similar power to what you would usually find in a computer or a washing machine. These are the chargers commonly found in residential housing and parking spaces, providing a basic level of power, appropriate for short journeys.
Meanwhile, level 3, found at charging stations, such as BMW i3's SAE Combo, transfer 80 to 145km in 20 minutes, helping quash this aforementioned 'range anxiety' for the everyday motorist embarking on longer treks.
The level 4 chargers, exclusive to Tesla's superchargers, power an astounding 270km in 30 minutes. It is predicted that within the next five years, level 4 will be readily available.
Quality options from big brands
For many years prior, the appeal of the electric market was diminished by the sheer lack of options. There simply weren't enough alternatives.
In 2021, however, there is an electric vehicle which appeases almost every need and driving style. Auto Express detailed some of their best electric vehicles currently available on the market: the Kia e-Niro, the BMW i3, and the Jaguar I-Pace.
The Korean Kia stands out thanks to its impressive range and affordable price, the BMW due to its "tiny running costs", and the Jaguar earns its place through what has been described as a "premium EV pack".
Don't take our word for it—take a look at your local dealership to see their range of electric vehicles—Volvo Bury has an impressive selection of "va va voom" electric models.
In Conclusion
Although COVID-19 has wreaked havoc on the car industry and more bans may be on the way in other countries as well, we expect to see electric vehicles come out of the other side stronger and attract even more drivers looking for something appealing, trustworthy, and more eco-friendly.