The Benefits & Uses of Jamaican Black Castor Oil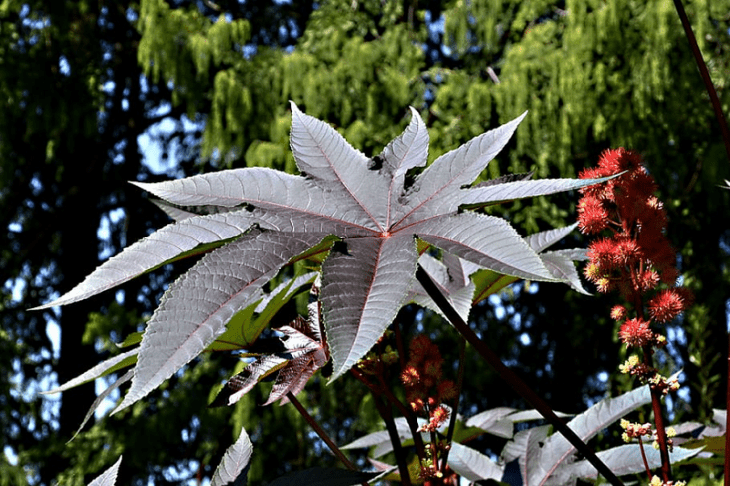 When it comes to the beauty industry, those products with natural and organic ingredients are the most sought-after. People are getting more and more conscious of what they put on their bodies due to the proliferation of lower quality artificial and synthetic ingredients in products.
For that reason, the Jamaican black castor oil has created quite a buzz in the beauty industry because of its natural ingredients and excellent hair growth and skin conditioning benefits for all hair types. It's known to increase blood flow to the scalp, supplying valuable nutrients to hair follicles, as well as preventing dandruff, dry, itchy scalp, eczema, and hair breakage.  
The oil is extracted from the seeds of castor plants that have been roasted, pounded, and boiled. What you get as a result is unadulterated, thick, pungent, and dark brown castor oil – which is best known to moisturize, strengthen, thicken, and rapidly increase hair growth.
If you are wondering where else you can apply this natural, organic oil, here are some of the different ways to use the product as part of your beauty regimen.
Benefits of Jamaican Black Castor Oil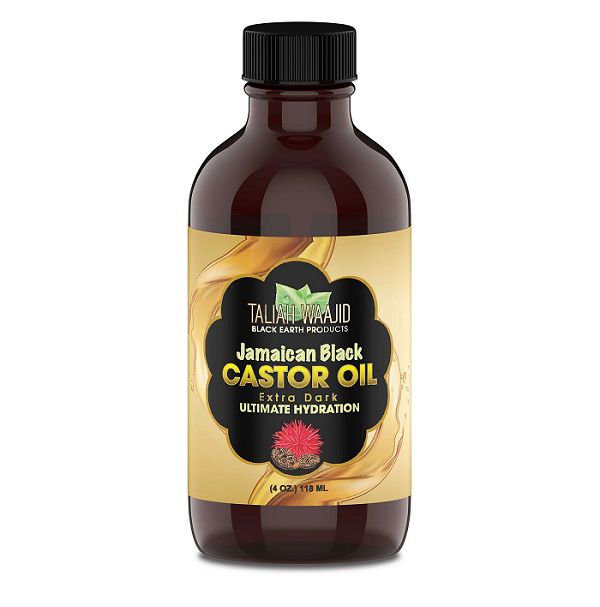 1. Eyebrow and Eyelash Growth
Today's younger generations have seen the importance of taking care of one's eyebrows. The younger generations have even cemented the popular phrase, "eyebrows on fleek," used by Millennials mostly to emphasize shaping your eyebrows.
However, not everyone is born with long and thick eyebrows, and this is where Jamaican castor oil comes into play.
Castor beans are rich in ricinoleic acid that helps enhance hair follicles and promote hair growth. Your eyebrows will grow thicker when you apply this oil, and you can also use it on your eyelashes as well.
For best results, massage the oil on your eyebrows using your fingers or a spool every night before going to bed.
2. Treating Acne
Jamaican castor oil also finds application in acne treatment. Unlike other anti-acne treatments, Jamaican castor oil is far from drying. Instead, it works both as an acne treatment, while keeping your face moisturized, which is why beauty experts highly recommend it.
To treat your acne with this beauty oil, put a sufficient amount on your palm and rub it gently on your face. Leave the oil on for at least five minutes and wash it off using a warm washcloth.
If you do this every night, then your face will become acne-free and moisturized in no time. 
3. Chapped Lips
One of the most overlooked beauty areas when it comes to facial care is our lips. While maintaining hydration helps keep lips moisturized, you may still find your lips chapped.
Petroleum jelly has always been the number one choice to treat chapped lips; however, for severe cases, the Jamaican Castor Oil is known to be the best choice.
Rubbing the nourishing oil on your lips throughout the day helps keep your lips conditioned and soft. As a result, you won't have to worry about cracked lips and resisting the urge to peel it off. 
4. Face Treatment to Reduce Signs of Aging
Castor oil is also a great anti-aging product. This is because the seeds from the castor beans are rich in antioxidants, which is the number one substance that helps slow down aging.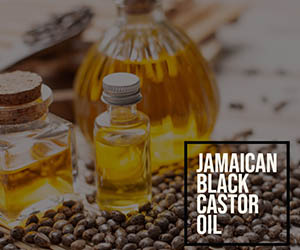 As such, Jamaican castor oil is an excellent beauty product that can be applied all-around your face, not just to keep your face moisturized throughout the day, but also to keep it wrinkle-free.
To incorporate the use of the oil in your daily life, make sure to purchase a dropper if your castor oil bottle does not have one.
In the evening, put a generous amount on your palm and pat your face, particularly massaging the areas around your eyes and mouth. This method helps in making your face remain lifted to avoid wrinkles.
The Jamaican castor oil works wonders for the face, and a bottle of it is not even that expensive. It is high time you try this beauty oil.