How to Start a Tech Blog the Right Way Step-by-Step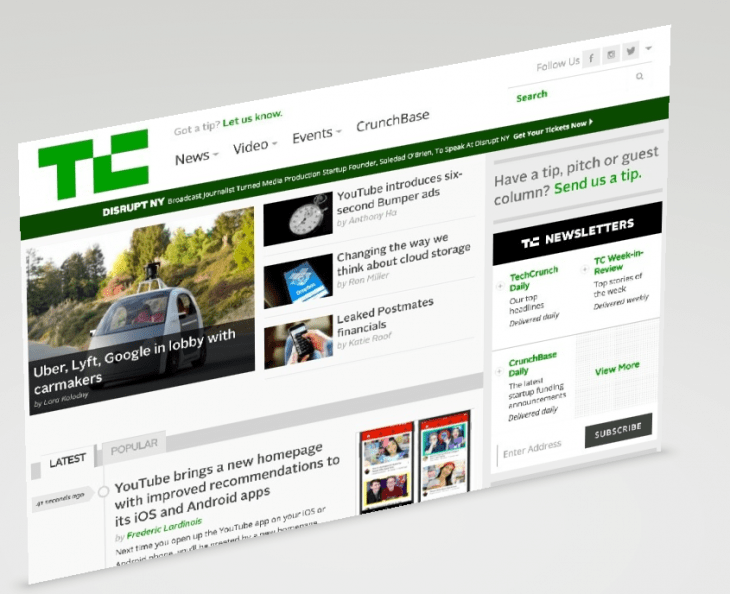 Techcrunch, popular tech blog acquired in 2010 by AOL for approximately $25 million, proves tech blogs can be very profitable.
When it comes to starting a tech blog, how to start can vary depending on various factors, such as the type of audience you want to reach. However, starting a successful blog is one of the most lucrative and satisfying career path anyone can take.
According to a report by Optinmonster, 77% of Internet users now read and rely on blogs to get information, news or research data on various subjects, spending 3X more time on blogs than they do on email. That's reason enough to start a tech blog to provide people hungry for tech news, updates, and insights the info they seek.
Additionally, HubSpot reports that businesses with a blog get a whopping126% more leads than the ones that don't. So, a tech blog can also help skyrocket your tech company's user engagement and sales.
The best thing about starting a tech blog is that there's always something to write about, including updates from big brands, latest devices being released, new software on the market, or even trending accessories. You'll always have a lot to write about
Steps to Start a Tech Blog the Right Way
Starting a tech blog and building your brand is certainly not going to be easy. It takes time and a good amount of commitment to get it going. However, once you've done that, you will be well on your way to making money online as a blogger.
While you're planning how to start a tech blog, it is important to think of the reader that you want to reach and focus on the kind of content you want them to see. If your goal is to attract people that share your interests and perhaps link to some affiliate products, for example, then focusing on products and services that interest them could be the way to go.
Here're the steps to follow when setting up and launching a tech blog:
Step 1: Find Your Niche
Finding the niche should be the number 1 thing on your list when starting a tech blog. In fact, writing about tech in general is great. But you'll soon discover that niches are full of sub-niches, and that's exactly what you need. For instance, do you want to focus on laptops? On cell phones? Or even on audio devices?
A great example if you aim to write about cell phones, you may want to narrow the niche down further and decide on whether to write about the latest iPhone or Android updates. Or just cover the latest leaks, product reviews, what the future holds for all devices, and more.
Find the type of content that you're really interested in. Do thorough research and decide on a specific niche that you want to create content about.
Of course, you'll be able to add sub-niches later on, but we highly recommend focusing on one specific niche before writing about multiple ones.
Step 2: Choose Your Domain Name
Choosing your domain name is another important step when starting a tech blog.
For instance, if you were to create a blog about the best tech gear as a digital nomad, you would want to choose an appropriate domain name that is available, such as "workingremotely.com" or "myjobonline.com".
Your domain name should ideally be related to the type of content you'll be creating to help your website visitors and search engines like Google immediately understand what the blog is about and that you're an expert on the given subject.
Furthermore, avoid words like "tech", "new", "net", etc. These are overused words that you'll find everywhere. Rather, be original, choose a domain name easy to remember and that matches your niche and your brand.
Step 3: Choose a Good Web Hosting Platform
When you finally chose your niche and domain name, it's time to choose your hosting platform and register the domain name with the company.
A web host provides a service that allows organizations and individuals to post a website or blog onto the Internet. It is safe to say you shouldn't underestimate the importance of selecting a top-quality web hosting platform.
Just having a top-class web host is really a major factor that will determine how well your site runs and consequently the overall success of your blog and online business. A good web host will help boost your web traffic and therefore increase your sales.
There are many valid hosting platforms online. Among the most popular are Bluehost, HostGator, Hostinger, and Hostwinds. For this tutorial, we'll focus on Bluehost, but the process is very similar for all of them.
Bluehost allows you to host your website for as small as $2.75 per month, with their basic plan. However, if you take your business seriously, want to post content from day 1, and monetize your tech blog quickly, we'd recommend going for the Plus plan.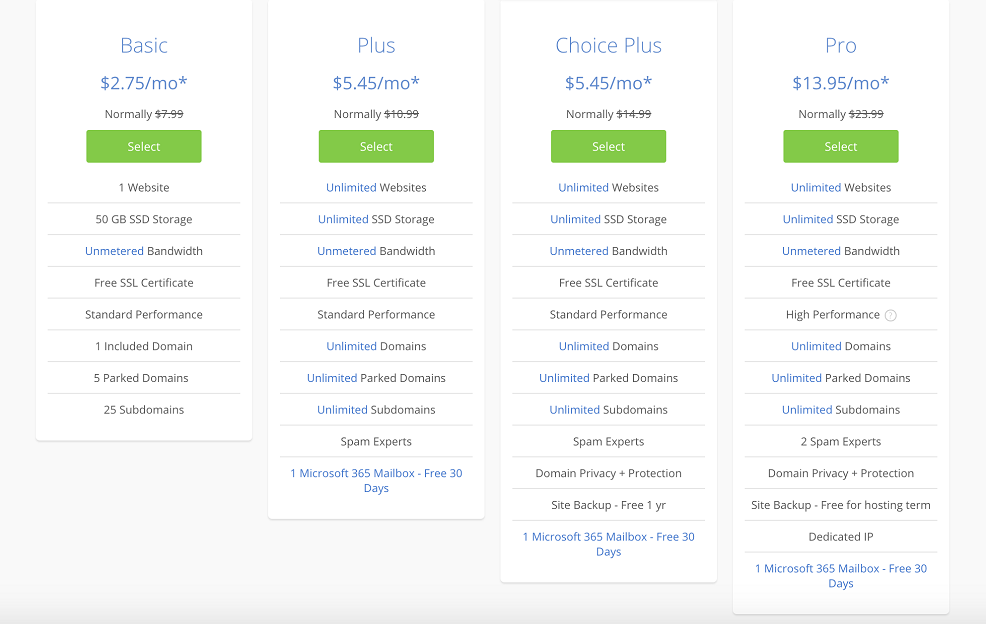 Once you have chosen you plan, you'll be able to set up a new domain or use one that you own. A great advantage about Bluehost is that they let you create the domain, install WordPress, and get a free email all in one platform.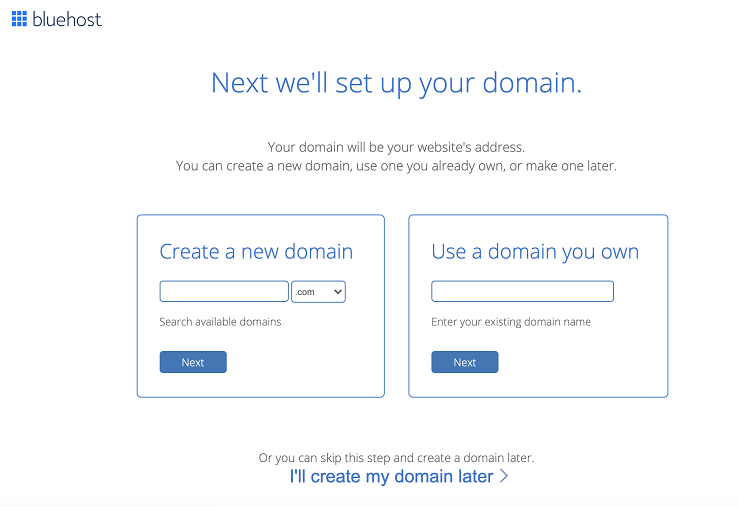 Finally, when you get to the last step, simply fill in the form with your details and pay. We do not recommend purchasing extra packages just yet. You'll be able to add them at a later stage.
 And that's it, your domain is hosted on Bluehost in only 3 simple steps.
Step 4: Install WordPress
There are many website builders online, with some of the most popular being Wix, GoDaddy, and Squarespace. These are great if you plan to create a website for your business and advertise basic products, services, and photos.
However, if you're really asking yourself how to start a tech blog and launch your online business fast, then WordPress content management system (CMS) is really one of the best tools for you to effectively manage your blog content.
Keep in mind that over 30% of websites are built on WordPress and, needless to say, it's a CMS designed to help your blog and content rank well on search engines, as well as help you effectively monetize your blog.
As mentioned previously, there are many hosting sites, however, we'll focus on one of the most popular, Bluehost.
To install WordPress, simply get to your Bluehost account, select the "My Sites" tab and choose "Create Site" at the top of the screen, right-hand side.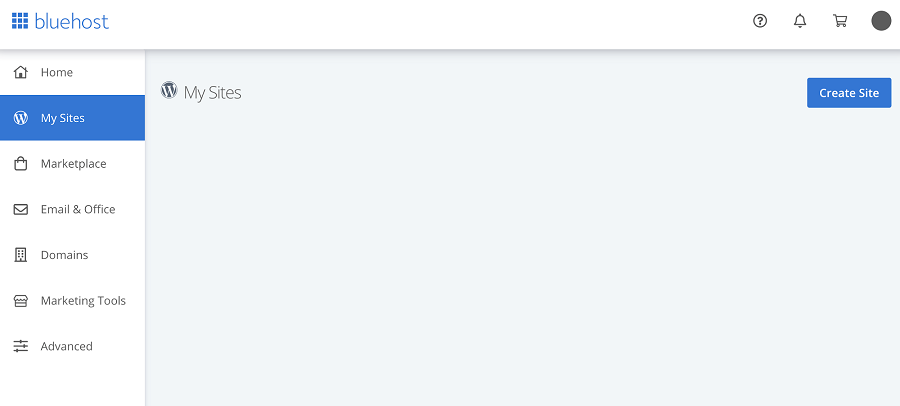 Once you clicked on "Create Site," Bluehost will take you through a series of guided steps to finally set up your tech blog.
First, choose your site name and tagline (optional).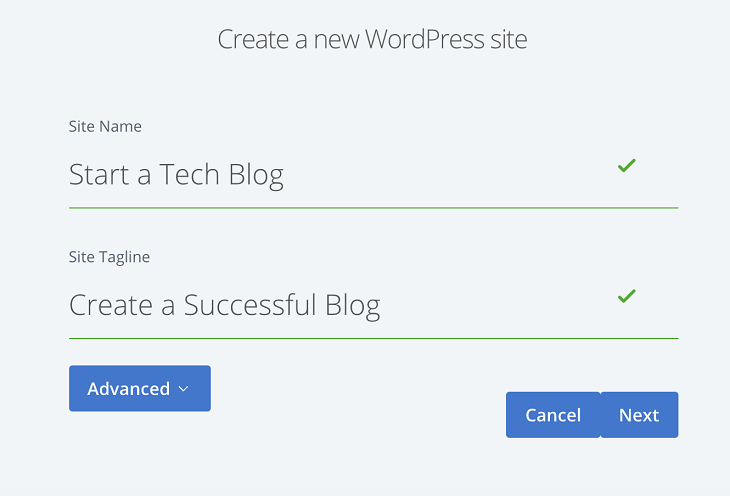 After that, you'll be able to choose your domain. Bluehost will offer you to download some essential plugins, however, you'll be able to download it later on (let's keep things easy for now).
Once you've selected the domain name, click on "Next", and you're done. You'll now be redirected to your new WordPress admin page, where you'll be able to post content, install plugins and more.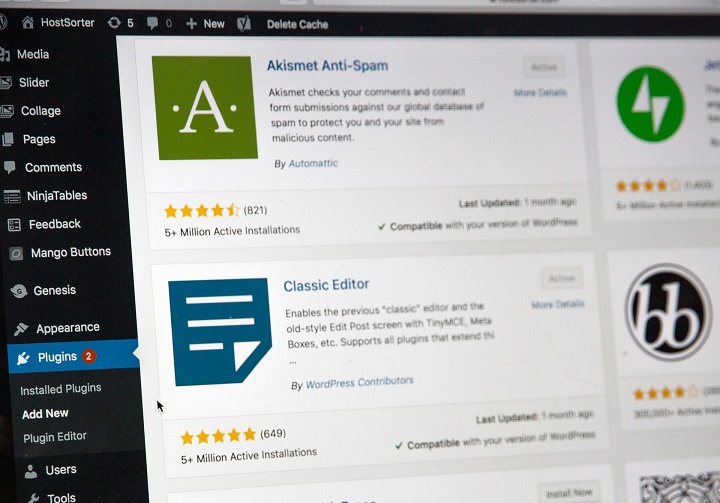 Starting a tech blog with WordPress may not be the easiest task. For this reason, make sure to check out our full detailed WordPress guide for beginners.
Step 5: Install WordPress Plugins
Installing plugins on WordPress is essential to get more control over your website, add features, and even to be more aware of your analytics.
While having too many plugins can slow down your website, some of them are a must. For instance:
Akismet Spam Protection - Great to Protect your website against Spam
Jetpack - WP Security, Backup, Speed, & Growth
YoastSEO - Great to improve your on-page SEO
UpdraftPlus - Excellent backup plugin (you can never backup your blog enough)
WP Rocket - Good to increase your website speed (Essential for SEO)
To install a plugin, simply go to the "Plugins" tab. After that, go onto "Add New" at the top of your screen.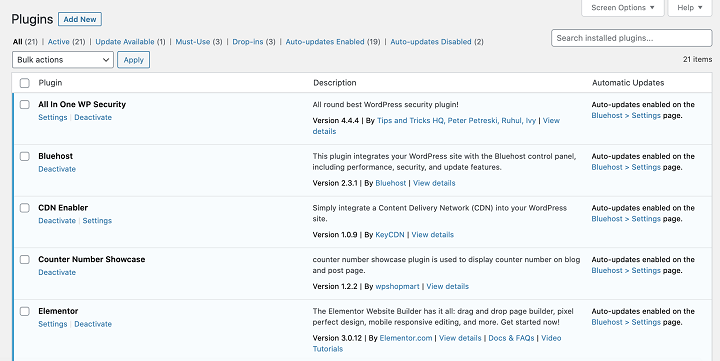 Once selected, you'll be able to download and install plugins. Type in the plugin name onto the search box on the right-hand side. Click on "Install Now" on the plugin you want, and then "Activate. Congratulations, you've just installed your first plugin.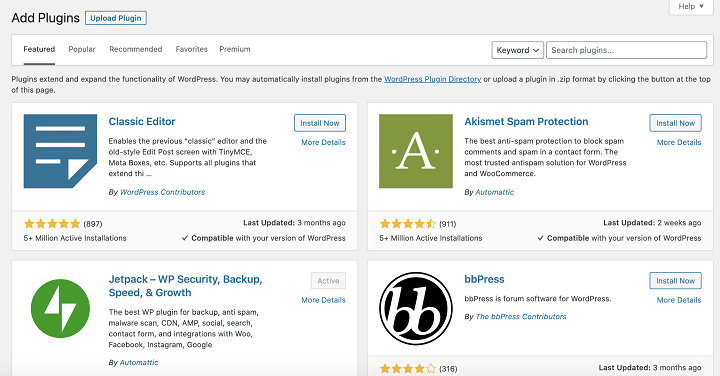 All plugins have different functions and work differently. For this reason, and in order not to harm your website, we recommend doing some research before using them.
Step 6: Research Keywords to Write About
Whatever your goals for the blog are, it's necessary to choose topics that interest you and the readers you are targeting as well. This will help you get started on the right foot and can also help you be creative with your design and appearance of the blog. But how to find content ideas? You certainly want to write content that people are interested in, right?
If you want to start a successful tech blog, you have to understand the practice of keyword research and find the right keywords to us in your blogs. That entails doing proper keyword research to find the keywords and phrases people are using to search for information that you intend to cover in your blog content.
Researching keywords will make your blog rank higher in the search engines, which means more visitors, more clients, and, therefore, more leads.
And if you want your website to be popular and also profitable, you must use the right keywords so that more people come to visit your website.
There are many resources that can help you find and understand the process of researching keywords for your website. One of the best ways is by using Google Trends to find the keywords that are trending or receiving most queries from people searching online.
Google tends is a great tool because it also allows you to see what other websites are using in the same niche as yours and the amount of people using those keywords to search for info on Google. This will help you understand how effective the keywords you are going to use are likely to be.
Also Check Out Our Killer Tips for Effective Internet Research.
To sum up, researching powerful keywords can elevate your blog and business online and ensure you rank well on Google, which is essential to drive organic traffic from your target audience and make your blog successful.
Step 7: Finally Start Blogging
Create regular and well researched content with good keywords and publish them live on your blog for people to visit and read. Be consistent with the quality of your content and your publishing schedule to ensure readers know what to expect and keep coming back for more.
As far as the structure of content is concerned on your tech blog, your blogs can be as simple as a short post detailing an interesting aspect of technology or a longer, more detailed post about a topic that is important to readers. You may even decide to start off by sharing your thoughts about technology. It's all up to you on the direction you take.
Just make sure you blogs are well structure and easy on the eyes, by including catchy headlines, short paragraphs and sentences to avoid blocks of text that are hard on the eyes, and adding subheadings with appropriate H2 and H3 tags and you should be okay.
Step 8: Grow Your Blog with Good SEO Practices
After you have published a good number of blog posts, make sure to follow good search engine optimizations (SEO) practices to ensure the content you publish rank well on search engines and your blog continues to grow steadily over time.
Besides publishing high quality content that offers real value to your readers, nothing is quite as important as links in SEO. So, link to your old blogs from within your new ones (also known as internal linking) so that readers can click and find your previous posts. Link often to your internal pages and link deep.
A research by Marketing Insider Group found that 11 or more posts per month can lead to a significant increase in traffic, especially when there is good internal linking from one page on your blog to another page on your blog. Therefore, try to publish at least 2-4 new blog posts a week for best results when it comes to traffic and conversions. In order to create lots of internal links, you'll need to create lots of content so that you have lots of internal pages.
In addition, commence on a link building campaign such as regular guest blogging on other blogs to supplement the natural inbound links you get from other sites pointing to your blog content. The more links a web page receives, the more important it will seem to search engines. Thus, both internal linking and external linking (adding a link that points to an external, high quality domain) are crucial to your SEO.
When you link to other high-quality blogs, you not only help your readers find other relevant resources they might not have known about, but other bloggers are also equally likely to link to your blog, which will increase your inbound links (links from other sites to pages on your blog) and consequently boost your overall SEO and blog visibility online.
To conclude, after you've set up your tech blog, create high quality, relevant, and well researched posts consistently, with powerful keywords and good SEO. That is the key to starting and growing a successful tech blog and online business the right way.