How to Network Effectively in the Digital Age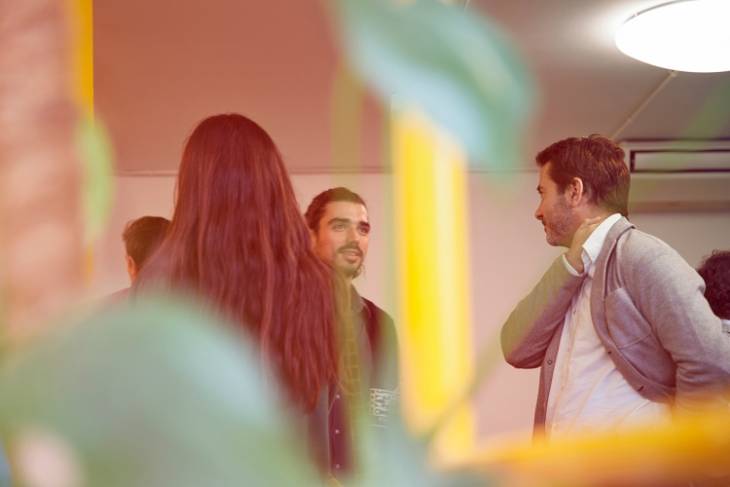 Nowadays, many people believe that networking as a business asset and an opportunity is changing. Improved connectivity allows business owners and freelancers to make connections online and interact over messaging apps and social media.
Although that may be true to a point, networking still requires face-to-face interaction every now and then. A personal touch, such as going with an associate to lunch or attending a networking event, is still very important in your search for good business opportunities.
So, what is networking in the digital age exactly? Simply put, it's leveraging any means possible to network and discover new prospects, as well as new opportunities.
Tips to Network Like a Real Pro
It's no secret that the online world can help you reach out to other people in a more reliable, faster and convenient way. As a matter of fact, according to research, 85% of all jobs are filled via networking.
However, interactions made online may eventually have to be turned into an offline relationship. That being said, let's look at networking activities in the digital age and how you can benefit from them.
1. Leverage social media
Today, social media platforms have evolved to serve every audience's needs from individual users to corporations. What's more, social media is an ideal place for networking in this modern day and age.
For instance, LinkedIn is a social media platform designed for businesses, freelancers, solopreneurs among others, and it provides numerous business and other related opportunities. Create a profile on LinkedIn and list your skills as well as your previous experience, and good chances are that some company will be interested in you. And there are many other social media networks you can join.
Take the millennial generation for example. Millennials will encompass 75% of the global workforce by 2025. That being said, 73% of millennials have found employment over social media networks. Therefore, leverage any relevant social media network you think will help you and create profiles that will help you stand out and make a great first impression.
2. Make contacts in the real world
Talking about millennials, they are the tech-savvy generation that has had more experience interacting with technology than in real-world social interactions. Millennials are more likely to chat with people over the phone than chat face to face. What's more, more and more millennials opt for freelancing gigs or even make their entire careers out of freelancing, because it suits them and it's more convenient to them.
However, just because millennials prefer not to socialize in person, doesn't mean they're unable to. They're simply inexperienced when it comes to verbal and face-to-face interactions. Nevertheless, making contact everywhere you go is important and necessary for your networking efforts.
As an example, many freelancers leverage various coworking spaces, such as a serviced office in Sydney, for instance. If you happen to be working remotely from such spaces, it won't hurt to meet people around you. You may find a business opportunity right under your nose if you're just willing to give it a shot.
3. Attend networking events
As mentioned before, even though modern times are primarily focused on the digital, it doesn't mean that networking events are no longer relevant.
Attending an event may greatly help you with your networking efforts and open new opportunities for you. You can even set yourself up as a guest speaker on such events and it will help you out even more. Even if you're a freelancer, your insight into the business world may easily help others. The fact of the matter is that networking events are basically a gold mine of untapped and potential opportunities.
Needless to say, you can meet experts that won't mind sharing useful advice. Moreover, you may even find a mentor or a business partner. One of the most important factors is that you might get in touch with potential customers or clients who are in need of your products or services.
Simply put, just because the online world presents unique ways to reach out, it doesn't mean you should skip networking events altogether.
4. Don't overdo it
Networking is a great way to find business opportunities and establish meaningful relationships with contacts and associates. However, networking can easily become a disadvantage if you lose track of what's important, and that's developing your career further.
The entire point of networking is to find prospects to help develop your career, and not in the networking itself. Therefore, network when you need to and have time for it but not always.
The main reason is that you might end up stuck in a networking loop so much that your career will actually start to suffer because of it. In other words, you'll end up spending more time talking about business instead of actually working. The same goes for both business owners and freelancers. Networking is important and essential, but you getting paid is even more important.
Bottom line
Networking allows business owners and freelancers to seek out various opportunities that will aid them in one way or another. Whether it's a piece of valuable advice or a chance to expand on the market and acquire more clients, everything you manage to obtain through networking is an asset.
In this digital age we live in, it's important not to lose sight of the fact that both digital and personal interactions may serve as an advantage.

You might also like...