How to Enhance Your Media Entertainment with Kodi Add-Ons and a Solid VPN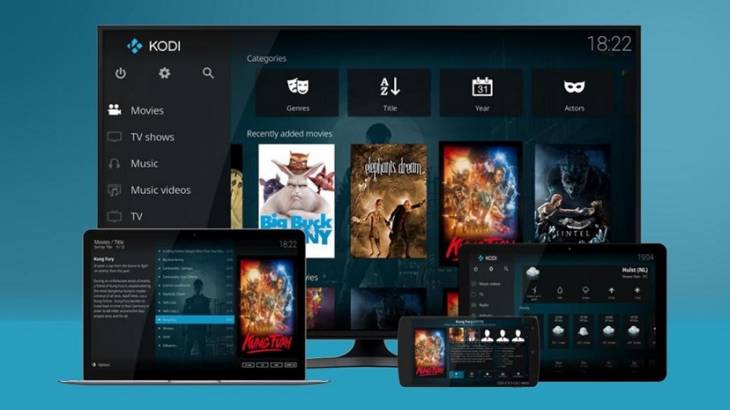 Kodi, a free and open-source home theatre software, is a popular application and entertainment hub designed to look great on your big screen TV but is equally at home on small screens as well.
So many of the media player's features and add-ons are driven by the community, but there are continuous arguments among the experts and cyber authorities concerning Kodi and piracy.
It is a well-known fact that buying an unbranded gadget with pre-installed Kodi is dangerous. Experts suggest the use of a media player is safer than the former concept.
The open-source software for organizing your media library may have a relatively steep learning curve, but you can buy a legitimate media player and install Kodi on it. Similarly, you can install Kodi on your tablet, smartphone, television, or computer.
Kodi on Different Devices
To get it on your phone, you have to download it from either your windows or android play store and run the application. Similarly, to get Kodi on your computer, you will have to go through the same steps.
However, on your iPhone, iPod, or iPad, you will have to jailbreak the device, followed by installing Kodi. In addition to that, installing Kodi on your television requires a bit of time and effort.
To install it on your TV, follow these simple steps:
Click Apps on your home screen, and install the downloader
Open settings, followed by the system option, developer, and finally, select the apps from unknown sources option
Let the option be on
Switch back to your home screen
Open the downloader application
In the URL tab, search for Kodi
You will have to download now and install Kodi 17 builds
Run it on your television
With these basic steps, you can install Kodi on any of your systems, without getting potentially harmed by any malware.
A crucial step is to install the add-ons. Depending on your purpose, whether it is to watch movies, listen to songs, or stream live sports, you can install the add-ons from the widely available ones.
Kodi enables the user to view streams from a lot of different sources. You will have to connect to these sources through the add-ons, after which all you have to do is sit and enjoy your favorite show accessing one single dashboard.
Invest in a Reliable Virtual Private Network Connection
Whether you are planning to use the internal repository or the external one, you have to consider investing in a reliable VPN connection. Apart from safety, it secures your connection and offers an uninterrupted supply of service.
A VPN provides the user with access to go through the geo-restricted content. It also aids form malware, viruses, hackers, and other surveillance systems. As a result, selecting the source is a crucial task.
One more vital thing while using an external source is that third-party add-ons might comprise viruses which can cause harm to your device, and more severe impact, undermine your privacy and security.
On the other hand, several streaming sites can detect VPNs. These streaming sites detect VPNs by cross-checking your location with your domain name system server. If it does not match, the video you are planning to watch will not open. For instance, Netflix detects VPN with the aid of your traffic and your DNS server match, triggering the proxy error.
Repositories with No Content?
The hassle of going through all the repositories and sources is a lot, and it is more disappointing if it ends up not working. You can make use of external as well as internal repositories to grab a source that works.
The issue with external repositories is that it takes a lot of time and effort. In addition to that, there is a lot of uncertainty and inconsistency in such pools that you might find one working link when you experiment with ten.
Several sources constitute broken links, while others comprise of links that do not exist anymore. Furthermore, it is also probable that you might get fooled with the display of content that has a poor quality.
Installing an Add-on through Internal Repository
After installing the VPN, install the add-ons using the following steps:
Go on the official Kodi repository
Click add-ons on your Kodi platform
On the top left side of the page, you will see a box icon, click it
A list will open, click the install from repository feature
Click on video add-ons or sports add-ons depending on your preference
Another list will appear that will comprise of all channels. This list will get displayed in an alphabetical order
Select the desired one and install it
Once the download is successful, you can navigate back to your home screen
You will see the channel logo, click on it, and start watching
Installing Add-Ons with the Help of Exterior Repositories
External sources ought for extra careful installation guide:
After you open Kodi, go to the top left side of the page to click the cog icon
Then Click on the file manager option
A list of options will appear. Search for add source and double click to select the same
A space to enter the URL of the external source appears. Insert the desired URL of the exterior repository and confirm the selection
Go back to the home page
Click on the box logo
Select the install from zip option
A list of all the sources will appear, select the desired one and wait until the installation process concludes
Now you can see the added channel on your screen
If you want to add more sources, follow the steps again to add as many sources as possible
Instead of remembering hundreds of sites for specific domains, the easiest answer is Kodi. It has all the channels and streams in one organized place without causing users any trouble.
You can either choose an internal source or an external repository depending on your needs, and you will get all the streaming channels on the tips of your fingers.
In addition to that, a VPN connection is a great way to enjoy the full range of Kodi services. A VPN will aid in securing your connection and any dangerous external elements that might be a part of the source, content, or the repository. Therefore, be sure to use a reliable VPN and follow this easy guide to enjoy and enhance your media entertainment.