How to Deal with a Wrongful Termination for Disability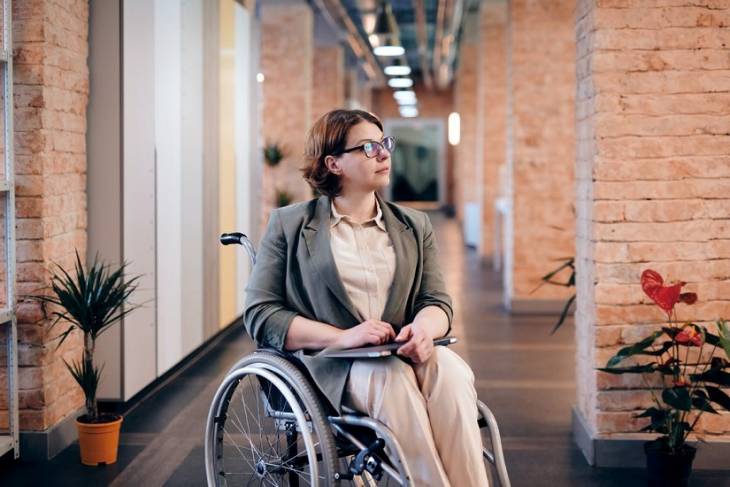 In places like California, it's illegal to discriminate against hiring employees with disabilities. If such kind of employees is hired, it also becomes illegal to fire or terminates them without any reasonable reason.
If your employer has terminated you due to a disability, this is unlawful and could lead to a civil lawsuit. Nevertheless, you need to have some legal advice to help you determine the reason why you were terminated to understand if there is a case to be pursued.
Definition of Disability
According to the federal Act (ADA), a disability is a physical or mental impairment that bounds someone's everyday undertakings. These activities could include working, walking, or even communicating, among others. If your impairment is not limiting you from performing your daily activities, it can't be considered as a disability.
Employers who have more than 15 employees should ensure their employees are protected from discrimination. If the employer has less than 15 employees, the state laws apply.
An experienced wrongful termination lawyer in Newport Beach, for example, can explain how the California law protects those employees with disabilities. The protection applies to those employees who have a record or history of an existing ailment.
If you have a disability, you have two major rights that should be considered by your employer. They include:
The right to reasonable accommodation: Employers are supposed to have reasonable accommodations for job seekers with disabilities. This is to allow the employee to perform his /her duties despite having a disability. For instance, the employer should install a computer screen magnifier if you have a visual impairment disability. Your employer should ensure this is in place, not unless the accommodation posed an undue hardship to the organization.
The right to time off work: Employees with disabilities should have time off to either attend clinics or to have recovery for any situation deemed fit. For instance, an employer should ensure employee with diabetes have frequent breaks to snack. This is to help them maintain the right blood glucose levels.
It's very unfortunate that even after being hired, employees with disabilities face a lot of hardships during employment. If an employer decides to terminate such an employee to avoid providing reasonable allowances, the employee has a right to file a claim.
If you have a disability and have been wrongfully terminated, you may consider looking for a termination lawyer who can explain your legal rights.
Why Your Employer Could Be Wrongfully Terminating You
If your employer is wrongfully terminating you, it would make sense to have all the appropriate documentation about the duties you perform.
Additionally, you may get any comments from your manager or supervisor that seems to be discriminatory. This will help in litigation purposes.
Your employer could be wrongfully terminating you because of some of the below reasons
You may have revealed your disability to your employer and requested reasonable accommodation
Your employer biased your disability
Your employer may have decided to ignore your reasonable accommodation request
You could have requested for time off work, and your employer denies the request
You have complained of being discriminated from other employees who have a disability
If you have been terminated because of any of the above reason, consider consulting a lawyer who understands workplace discrimination and disability to help you file a wrongful termination lawsuit.
How to Prove Disability
As long as your disability doesn't cause the organization to incur unreasonable additional costs, you're entitled to keep the job.
Sometimes employers attempt to prove that an employee with a disability has to be terminated due to his/her poor performance in the job. If this happens, you need to prove that, indeed, you are disabled and that's the reason your employer is taking such actions.
It's not enough to tell your employer you're disabled; you have to prove it. You can do it by two different ways. They include:
You need to have a written report from a professional doctor: In most cases. It's wise to have your lawyer with you since it's not practical enough to have your doctor write a note claiming you're disabled. An experienced lawyer is there to prove that the doctor gives clear answers to address the main areas vital to the judge.
Have non-medical evidence: You should keep details of how your disability affects the way you perform your daily activities. This is especially at the workplace. Your colleagues or family remembers can also be a good source to attest your disability.
The compensation received will depend on the facts of your case and the law in which the disability is affected. To file a wrongful termination for disability, you need to have all the required information.
Your lawyer can help you identify the necessary information to strengthen your claim. No matter how complicated your disability case may seem to be, your lawyer is there to give you experts opinions. Always look for someone who understands disability discrimination laws.