How to Make Your Home More Eco-Friendly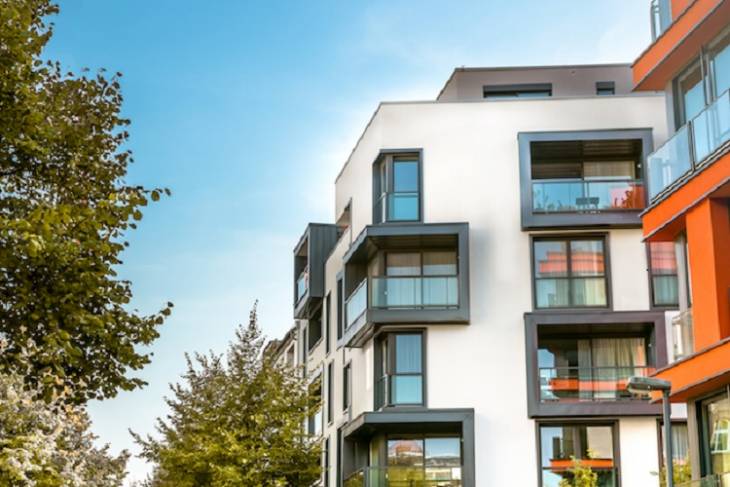 Climate change or global warming have been the talk of environmentalists for years, but it is only now that we feel the consequences of our actions. Nowadays heat indexes keep breaking yearly records and super typhoons tail one after the other.
Experts have always been clear that we'll only feel the aftermath of today's actions in the future. Therefor, as warming continues to hasten and fill the headlines, we need immediate action to protect our environment. We need to start living green.
Whether you have a house in the suburbs or a condominium unit overlooking the city lights, you should play your part in saving the planet, even in small ways. That starts with upgrading and transforming your home into a more eco-friendly place to live.
Tips to Make Your Home More Eco-friendly
You do not need to spend a lot of money or sacrifice your interior design to make your home eco-friendly. You can simply implement some simple but effective tips to minimize your carbon footprint and make your home a Zen paradise:
1. Switch to LED bulbs
Choose energy-efficient lighting for your home such as compact fluorescent lamps (CFL) or light-emitting diode (LED) light bulbs to illuminate your home. CFL and LED light bulbs use less energy than standard incandescent and fluorescent lights. 
Using CFL and LED light bulbs will reduce your electricity cost, while also benefiting the environment in the long term. These types of light bulbs also last longer, which means you can also reduce trips to the store and save money.
However, beware that just throwing away your old light bulbs will do more harm than good to earth, as you will be contributing to landfills. Instead, recycle old bulbs and/or turn your old incandescent or fluorescent lights into decorations for your home.
2. Replace traditional air conditioner with eco-friendly ones
Conventional air conditioners use a lot of electricity, which raises your utility costs. Look for eco-friendly air conditioners that not only conserve energy, but also improve your house's cooling.
Unlike environment-friendly air conditioners that use natural coolants, traditional ones tend to use harmful refrigerants that contribute to greenhouse gases.
Using eco-friendly air conditioners not only allows you to practice green living, but also has the potential to save up to 90% of your energy cost. However, you should also be mindful of your other home appliances.
It is not just your air conditioner that needs eco-friendly model replacements. Choose other energy-efficient appliances as well, and explore different home automation ideas and devices to save electricity.
3. Plant a miniature garden 
Adding plants in a home is a great way to add fresh air and inject nature into your life. Many homes have a balcony. You can utilize the balcony to add a mini garden and maximize your home's space.
Plants improve indoor air quality, add to the home aesthetic, clean the air, and can also be organic sources of food. Plants will also bring more brightness and color to an otherwise dull home. 
Not only can a miniature home garden contribute to the betterment of the environment and improve air quality, but it can also revamp your home's look and feel and also give your eyes a break from the monotonous urban jungle. 
4. Use all-natural cleaning detergents and products
When doing your cleaning chores around the house, opt for all-natural cleaning products and detergents. For example, bicarbonate of soda, vinegar, or lemon juice can be used to kill bacteria and leave homes grease and odour free in place of bleaches and detergent.
Once your favorite detergents and cleaning products that are not all-natural wash down the drain, they go into the water supply and often take a lot more hard work and energy to purify the water again at treatment plants.
5. Use eco-friendly paint and wallpapers
With the growing issue of climate change, people have been inventing eco-friendly alternatives and replacements to everyday products—and that also applies to paint and wallpaper.
If your home allows paint jobs and you plan to refurbish your unit, make sure to purchase eco-friendly paint or use eco-friendly wallpapers. Some paints contain chemicals that are toxic to the environment and even to people--avoid those.
Environmentally friendly paints and wallpapers are available in a variety of colors and patterns that will undoubtedly meet your home design and decor needs.
Paints and wallpapers that are good for the environment are also safe for humans, especially if you are sleeping in a small and enclosed unit or have kids living with you.
6. Opt for green flooring 
Living green is not limited to building materials, accessories, and paints. You can also decorate your flooring while still being kind to the environment. Rugs and carpets can spice up your apartment as they are warm, cozy, and comfortable.
However, while carpets are comfy, visually appealing, and trick the eye into thinking a room is larger than it is, some carpets contribute to fabric disposal problems. They can, therefore, be unsustainable. 
Why not choose carpet brands that use renewable material when purchasing a new carpet or rug? If they aren't renewable, you can just avoid buying them altogether to protect the environment.
Non-renewable and chemically-treated rugs will most likely leak hazardous pollutants into your home, depleting the ozone layer and putting you at risk of health issues in the long run. 
7. Recycle and repurpose furniture
Did you know that buying new furniture can be harmful to the environment? Not only does it add to extra packaging wastes, but production processes also contribute to the high carbon footprint on the planet. Not to mention, new furniture can really dent your pockets and deplete savings.
Building an eco-friendly home does not need to be pricey. You do not have to purchase everything touted as sustainable to fill your home. Your basement and the thrift store can also save you from the dilemma of cheap, affordable, and sustainable purchases.
Find used and antique furniture that you can fix and refurbish, for example, with some paint jobs and DIY fixes to reuse. Also, consider checking your local thrift store for some good-as-new furniture and home accessories. If nothing fits the bill, you can still buy some pieces and do a DIY thrift flip.
Recycling and repurposing as much as possible around the home helps to avoid the addition of industrial fumes into the atmosphere, extends the shelf life of furniture, and ultimately limit wastes and pollution altogether.
8. Install solar panels
Solar panels are an important feature for any eco-home. The panels provide you with completely clean electricity from the sun and help to cut electricity bills and save money than traditional energy sources like coal and gas. 
Switching to solar is a much more sustainable and green source of energy. So, while solar panels might be expensive to install initially, they pay for themselves and bring huge savings over time.
Conclusion
Small, eco-friendly steps will make a better future for our planet and the life earth sustains. Every step and contribution towards protecting the planet is vital and urgent.
Climate change is a pressing issue that requires urgent attention and action. If people ignore it, we do not just harm the environment, but also put the future of the next generations at risk.
Do your part in saving the planet - don't wait for others to do it for you. Start doing your part to mitigate climate change now at home to make our world a better place to live in.