How (and Where) to Find a Business Mentor or Coach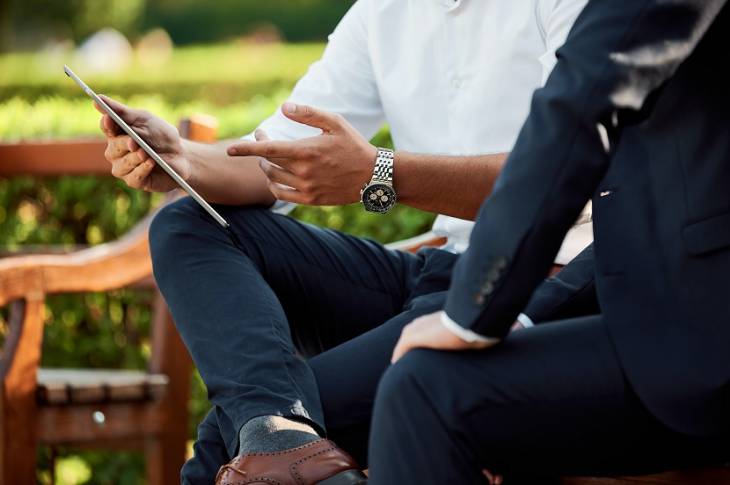 One of the more common pieces of advice that entrepreneurs get is to find a business mentor who can help them navigate their entrepreneurial journey and understand what would be the better decision to make in different situations.
A business mentor is simply that person with more entrepreneurial business experience than you who serves as a trusted confidante over an extended period of time, usually free of charge. They can be an invaluable asset that ensures your success.
Ask yourself—do you really need a business coach or mentor?
"Find a mentor for yourself" is a great piece of advice because a mentor can guide you in business to build a successful company and achieve your dreams.
They can answer your questions in business and give invaluable tailor-made advice that opens new doors and gets you out of difficult business situations.
But how do you find a business mentor or coach?
The real question is not whether you need a business mentor, but how you can find the right one to walk with you and get their professional help and support.
Every entrepreneur needs and can benefit from having a business mentor.
While most of the time, a relationship with a business mentor forms quite organically, oftentimes you need to do a bit of leg work to find the right mentor. It can be a bit naïve to hope for a perfect mentor to simply drop into your life.
That means, if you are an entrepreneur and don't have a business mentor already, you should take pro-active steps to find the right mentor who'll stand with you, guide, and support you in your business and entrepreneurial journey.
Top Tips to Find a Great Business Mentor
Here is how you can find the right business mentor for you:
1. Look within your existing network
One of the simplest ways to find a business mentor is to first look within your own network, including local business leaders, successful entrepreneurs in your family, and inspiring leaders in your workplace. Talk to all those people that you admire. 
When you work in an industry, you tend to build connections and friendships with other business people who are experts in various fields. From among them, you can identify an experienced professional whose advice you value and find truly helpful.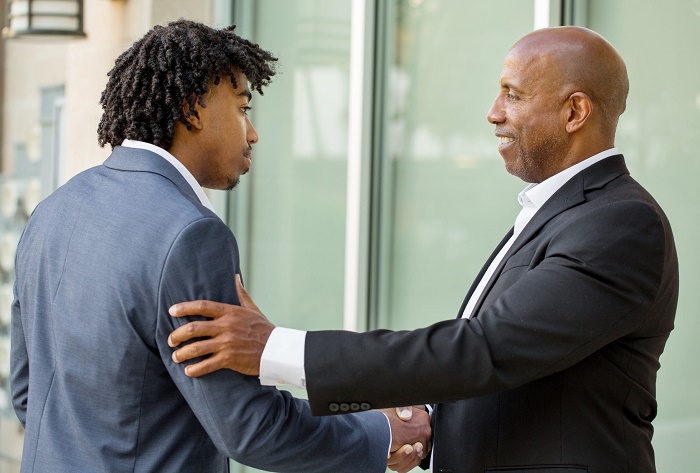 2. Search outside your network
Don't just stick within your existing circle of friends and business associates. Expand your network and build diverse relationships with other industry experts from whom you can learn from and acquire various business tips and tricks.  
By growing your existing network, you are sure to find someone with a wealth of business experience who is willing to guide and support you in your own journey.
You can expand and grow your business networks by attending local and international conferences, seminars, and other events organized by industry experts. There you'll meet new people who can be mentors and gain a lot knowledge and exposure no matter what business industry you are in.
3. Join professional business associations
Enrolling in a professional business association not only helps you expand your business networks and develop your business skills, but it can also expose you to many potential business mentors.
Once you launch into your own business, there's no boss to turn to for advice or direction when you're in a pinch. One of the best advantages of joining a professional association is that it is one of the easiest ways to find a mentor to provide all the guidance you need.
In such associations, you'll find experienced business leaders (potential business mentors and business coaches) who are actually eager and happy to share and teach others what they've learned in business through the years.
Professional associations are essentially nonprofit groups that are specifically dedicated to a particular profession or industry. They make for an excellent setting for business people to safely and gladly offer guidance and worthy advice.  
4. Leverage online platforms and resources
In today's digital age and era of technology, you can find almost anything online, including a business mentor. There are many online platforms designed to help business people find suitable mentors and business coaches. Enroll in any of those reputable platforms and you'll be sure to find a mentor sooner than later.
You can also use professional social media networks and business community groups like LinkedIn, Micrometer, SCORE and business chambers of commerce to connect and interact with business leaders online. By doing so, you'll not only grow your network, but also build relationships with people who've been there and done that from all around the world who can become your mentors.