9 Powerful Goal-Setting Strategies & Alternatives to SMART Goals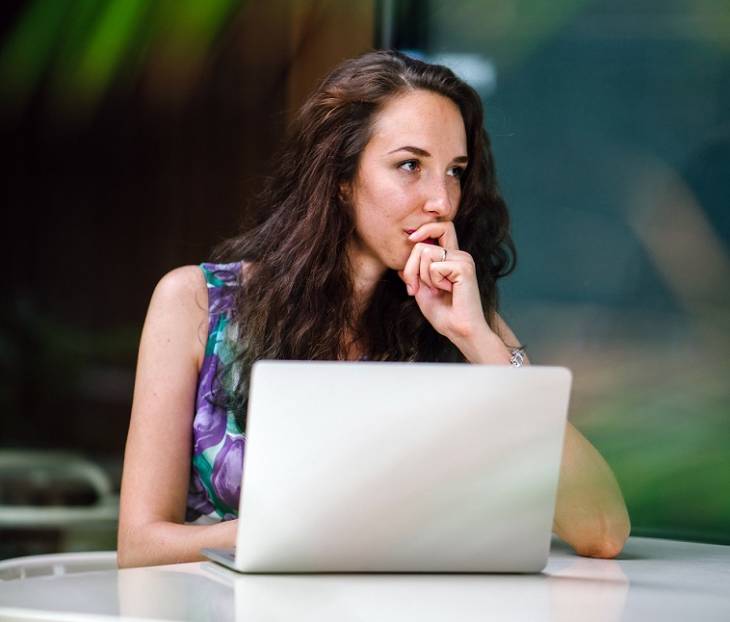 In many industries and fields, it is easy to get caught up in the excitement of generating and sharing new ideas. When it comes to focusing and executing those ideas, however, remaining grounded and always knowing what the next step in the plan is can be a challenge.
Even if your eventual objective is clear, figuring out how best to get there can be hard for even the most organized teams and minds. And, when your goals are innovative and fresh, there may be no other concrete precedents to use as an example to reach your destination.
One thing is true, though, whether your long-term goal is to successfully launch your new company, prototype a new product, or increase the number of clients for your freelance work, you are not likely to succeed without a proper strategy and execution plan to get there. 
You need to set goals and strategize well in order to bring your ideas and projects to life. 
Set Goals. Don't Let Your Ideas Lose Momentum & Fall by the Wayside
Although detailed strategies and plans may seem burdensome, they don't have to be that way.
The right goal setting strategy can break things down into more manageable tasks and make you feel even more inspired and empowered to go for your dreams and achieve your goals—reminding you how possible and achievable your goals are.
However, finding the right strategy to follow so you can meet your goals and objectives can be challenging. But, with a little effort, it's possible to find the best goal setting strategy that's right for you.
S.M.A.R.T Goal-Setting Technique
A popular strategy that is well-tested and relied upon by many teams to achieve goals and complete tasks successfully is the S.M.A.R.T. goal setting technique. This acronym refers to creating goals that are: Specific, Measurable, Achievable, Relevant and Time-Bound.
For many projects, S.M.A.R.T goals can be a great foundation. But, as with everything else you find and apply in your personal and professional life, you must first consider whether S.M.A.R.T. goal-setting is the best for your specific needs at any given moment.
For example, when you're still in the 'dreaming big stage' regarding a new endeavor you're thinking about, you may be unable to specify enough details to effectively set S.M.A.R.T. goals.
In that case, you will need another alternative strategy to S.M.A.R.T. goals that's more fitted to your situation and effective to help you achieve your goals.
Alternatives to SMART Goals for Success
There are at least nine alternatives to the S.M.A.R.T. goals strategy that can help you find the right execution plan to not only work smarter, but also aim even higher and achieve your goals
Figuring out which model will best help you progress on your journey to success is simply a matter of asking yourself the right questions about your goals and objectives. Reflect on how you work best, how structured you need to be, how quickly you need to adapt, how ambitious you or your team want to be, etc. in order to determine the right goal-setting strategy for you:
Here're alternatives to the S.M.A.R.T. goals strategy you can use to set and achieve all your goals:
1. H.A.R.D. goal-setting strategy
Sometimes simply following the S.M.A.R.T. strategy may make you feel restricted - like your best ideas are being stifled under the weight of making things achievable. In that case you could give H.A.R.D. goal-setting a try.
The H.A.R.D. goal-setting strategy is a model that stands for Heartfelt, Animated, Required, and Difficult, and it ensures that you're following your internal compass to the best and pushing yourself to your highest levels of achievement.
Following this goal-setting strategy, simply ask:
Heartfelt - Am I emotionally invested?
Animated - Can I picture myself achieving this goal?
Required - What routines are required for success?
Difficult - Am I challenging myself with this goal?
2. D.U.M.B. goal-setting strategy
The ironically named D.U.M.B. goal-setting strategy, which stands for Dream-driven, Uplifting, Method-friendly, and Behavior-driven, asks questions about your dreams to help you focus, and may better help ground your ambitions.
Following this goal-setting strategy, simply ask:
Dream-driven - Am I being ambitious enough?
Uplifting - Is my goal energizing and positive?
Method-friendly - Can it be broken into routines?
Behavior-driven - Can I harness the power of habit on this goal?
3. C.L.E.A.R goal-setting strategy
C.L.E.A.R goals are ideal for achieving group goals. The acronym stands for Collaborative, Limited, Emotional, Appreciable, Refinable). 
Following this goal-setting strategy, simply ask:
Collaborative - Is everyone involved?
Limited - Have you limited your scope and set time and financial boundaries?
Emotional - Does your goal engage all members?
Appreciable - Is your goal measurable?
Refinable - Can it be adjusted if necessary?
Other alternative goal-setting strategies to SMART goals you can use include: 
S.M.A.R.T.E.R,
W.I.S. E,
F.A.S.T, 
G.R.O.W, 
O.K.R.s, and 
K.P.I.s 
More On the Alternative Goal-Setting Strategies - Infographic
Check out the infographic below from the experts at CreditRepair to learn more about the different alternative goal-setting strategies to SMART goals mentioned above, and how to figure out which strategy is most in line with your skills, circumstances, and objectives.
Once you have a clear path forward that allows you to focus and achieve your goals, nothing will be able to get in your way.