How Marketers Can Respond to COVID-19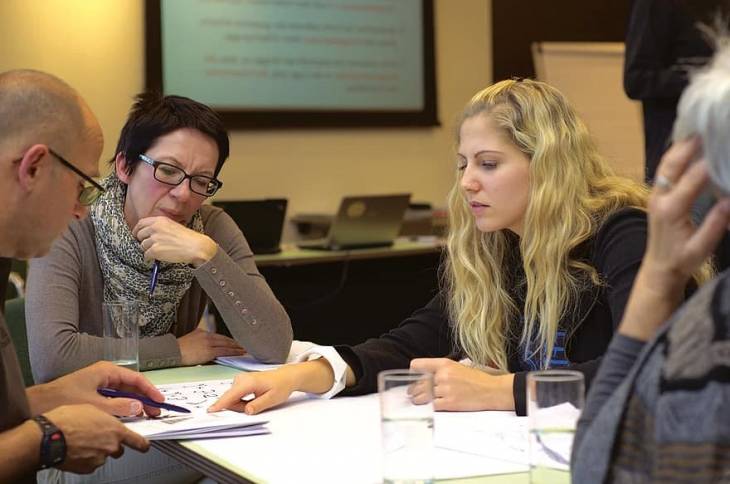 The COVID-19 pandemic has caused plenty of confusion, stress, and insecurity worldwide. If you are work as a marketer or in marketing, knowing how to navigate the current state of the world is essential to ensure ongoing work and new clientele.
When you know how to adjust to surrounding circumstances, you can flourish as a marketer in just about any field or industry.
Without further ado, here are some of the ways marketers should respond in the wake of COVID-19 crisis:
1. Review and Work with Budgets
Take the time to review both short and long-term budgets you have set in place for yourself as a marketer, especially if you are currently working on your own as independent contractors.
Consider which marketing budgets are most appropriate as well as which areas of your budget can be reduced or eliminated entirely due to the COVID-19 pandemic.
2. Leverage the Opportunities Arising from the Crisis
While many individuals and professionals alike feel uncertain and uneasy about what the future holds for them, their careers, and their sources of income, some companies are thriving amidst the chaos of the COVID-19 virus, especially those that connect to the digital economy.
Companies such as GrubHub, DoorDash, and even HelloFresh are finding ways to remain active and profitable while also resonating with their target audience of consumers. For example, many businesses are now leveraging technologies that enable remote working to preserve jobs and stay productive, as well as e-commerce to sell online and remain operational even with current lockdowns.
Another practical example would be the disruption of COVID-19 on global supply chains, which have led to some businesses moving to increase local/domestic production of key goods. Look out for all opportunities forged in the COVID-19 crisis.
3. Remain Relevant and Connected with Your Audience
Building an authentic and loyal connection with your audience is necessary as a marketer, the leader of a company, or even as an independent contractor. Establishing yourself as a trustworthy, relevant, and authoritative professional in your industry can help with retaining and attracting new clients, even during a worldwide pandemic.
Spend time sharing updates, news, and even interacting with online followers using social media and even your own official blog. Get to know more about the thoughts and feelings of your audience to determine the best course of action when it comes time to promote a product, service, or brand you are representing.
Avoid spamming content or sharing marketing campaigns that are distasteful, insensitive, or completely detached from the COVID-19 pandemic, as this may cause others to view your products or services as tacky and selfish.
4. Transition to Working Remotely
Another way to help retain clientele without disrupting your workflow each day is to transition into working with work-from-home or remote employees only.
Allowing your current employees to transition to working from home is a way to alleviate any financial responsibilities of renting an office or location while also allowing you to conduct marketing campaigns, strategies, and brainstorming sessions as usual.
Your company also needs to be sure to protect your information online. Your employees will be handling your marketing strategies and private information that can't be leaked to the public.
Especially for a digital marketing firm, it is essential to be sure your business is protected from hackers not only in the office, but on your employees computer. Look into getting software your employees can use to ensure your information remains safe both inside and out of the office.
5. Monitor and Track COVID-19 Campaigns in Real-Time
Tracking your COVID-19 marketing campaigns can be easily done with the use of various tools and solutions online.
Whether you are using Google AdWords or if you have opted to launch numerous social media campaigns with the use of Facebook Ads, you can use real-time results and tracking to gain valuable insight into which type of marketing campaigns work the best for any client, brand, or message.
Use real-time tracking tools from Google AdWords as well as Facebook Ads to learn more about the wants and needs of your target audience, while also using A/B tests to determine which language and type of imagery appeals most to your users, especially during a pandemic.
Real-time tracking is imperative for any marketing seeking guidance and direction in a confusing time.
In conclusion
Thriving and succeeding as a marketer during the global COVID-19 pandemic does not have to feel impossible, especially with the right attitude, strategies, technologies and tools.
The more comfortable you feel as a marketer in your position regardless of external circumstances, the more likely you are to succeed in attracting and retaining clients.