Fleet Management Software Is Key to Persuading Van Owners to Go Electric, EV Expert Says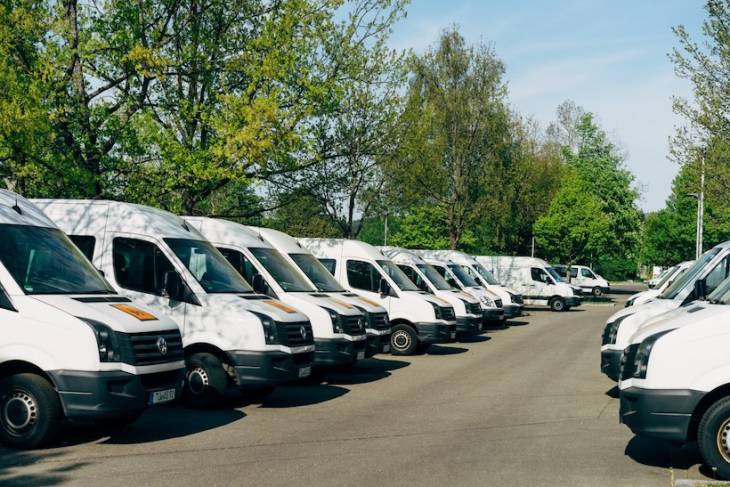 As the world starts to transition away from internal combustion engines and towards electric vehicles (EVs), couriers, delivery fleets, and individual traders are itching to make the move to electric vans. 
Yet while electric van uptake has doubled in the past year, the market is still around two years behind that of cars, causing the Society of Motor Manufacturers and Traders (SMMT) to call for a 'Van Plan' by the UK Government to aid the transition.
Persuading van drivers to switch to zero emission vehicles is essential if countries are to become net zero and meet their climate commitments. However, according to recent research published by the SMMT, 57% of people who own or lease a van in the UK are worried that they wouldn't be able to find a public charging point when they need it.
In Britain, vans directly support around one in 10 workers in sectors such as construction and industry, trades such as plumbers, and home delivery services which grew rapidly during the pandemic.
With more than four million vans on the road, electrifying vans is an essential part of climate action, and can substantially reduce carbon emissions, while also delivering cleaner air in cities.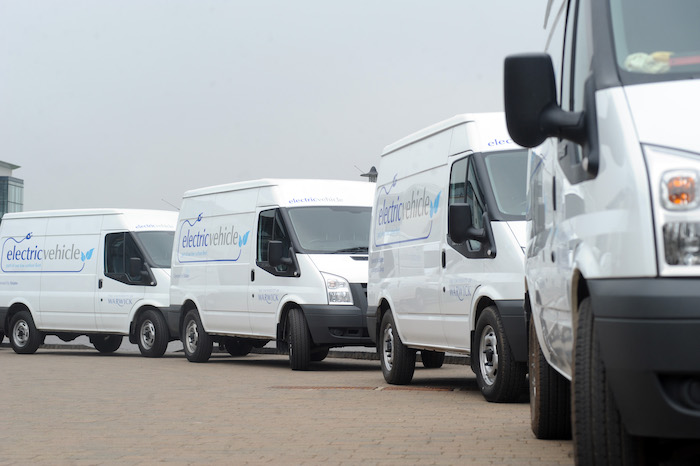 The reasons to switch are compelling – but so seems to be the 'range anxiety' which is holding these sectors, drivers,and fleet managers back from transitioning. 
"With a change in mindset and a charger at home or at the company parking bay, finding a charger during the day-to-day travels isn't a priority. What should be a concern, however, is the lack of effective fleet management software," argues Aidan McClean, CEO and co-founder of UFODRIVE and best-selling author of 'THE ELECTRIC REVOLUTION: Myths & Truths about Electric Vehicles and Climate Disaster.' "This is truly the key to green courier and industry fleets"
McClean adds: 
"Range anxiety is clearly an issue that needs tackling – in delivery fleets and individuals' cars. The fear of being left immobile, stranded, and unable to charge your battery is a common and emotive one. However, this conversation is being had – and more chargers are being added all the time.

 

Of course, each new charger helps; we need far more and we need to see and access them along any given route - but the truth is that chargers will never be as convenient as a petrol pump; particularly for a courier with a busy schedule to keep.

 

A more pressing issue in my mind is the lack of fleet management software that is truly effective. If we had this, needing to find a charger on the daily route would be an anomaly, like breaking down, and not the norm."
Whether it is setting an accurate and up-to-date route for your specific range, time frame and the types of chargers you might need, or accessing real-time data about which chargers are available and functioning; easy to use software and real-time data plays an essential role in simplifying access to charging infrastructure and easing the concerns of drivers.
That is where the latest software is essential to the 'behind the scenes' work at every depot, bay or headquarters. Fleet managers need to know that their charging schedule is optimized – balancing maximum charge for each vehicle, against each vehicle's requirements, against the requirements of other vehicles that may have a busier schedule tomorrow and need that extra time charging. Furthermore, this all has to be balanced against long-term battery health – as fleet managers will want to know their batteries, and therefore the vehicle, will last.
"With effective software, EVs can be as effective as combustion engine vehicles – but like charging your phone at night, it needs a proper routine and a new mindset for both managers and drivers. With this, EVs will not just be possible, they will also be cost-effective and practical," McClean concludes.

You might also like...