Get the Timing Right: The Best Hours of the Day to Send Survey Emails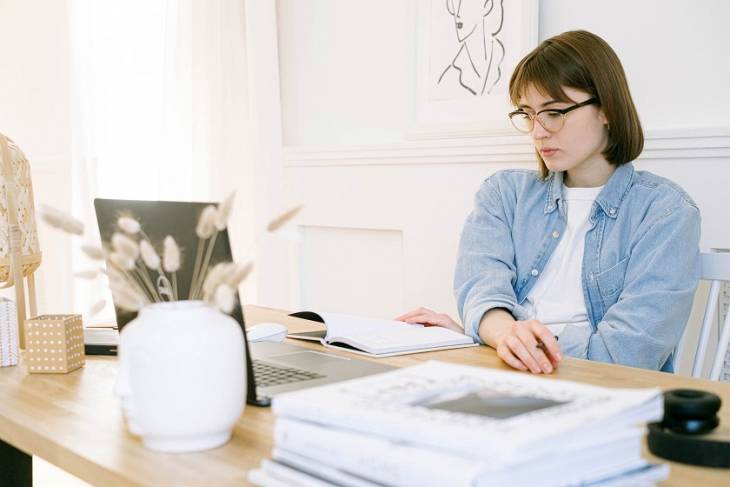 So, you've just finished creating a survey you want people to respond to?
Did you know that creating survey invitation emails isn't enough to get the desired results? What's equally important is what hours of the day you send your survey emails, because that's what actually determines the quality and quantity of the responses.
When asking for feedback from your customers or subscribers, you always want to garner the highest response rates, as well as quality responses that reveal valuable insights you can use. And for that, you need to know the optimal invite timing tips for sending out survey emails.
Once you know the right time of the day and the right day of the week, you're more likely to gauge through authentic responses without putting in much hard work.
However, sending survey emails at inopportune times can mess up your survey efficacy. The right timing, though, can make even the briefest survey elicit great feedback and insights, shaping a robust business strategy.
But what are survey emails anyway?
What exactly is a survey email invite?
Survey invitation emails are basically just a fancy term for feedback invites via email. They are among the fastest and most efficient form of customer data collection.
Generally, survey email invites contain links that redirect the readers to the actual survey page on the web. These email invites also come with a little briefing regarding what the survey is all about, how much time it will take, and why the recipient should participate.
Moreover, sometimes brands like to offer incentives to encourage more feedback. So, in case you're offering an incentive as well be sure to mention it therein. Your survey invite should be brief, clear, and directly reveal what the potential participants should expect from it.
Since sending your survey emails at the wrong time can greatly hurt your engagement levels, you have to figure out the peak days and hours of the week that are more likely to command the attention of potential respondents and generate the most and highest quality responses for success.
Here's some useful pointers to help you figure out just that and ace your survey timing to ensure higher response rates, while offering you ways to rethink your survey strategy:
The ideal day for sending out survey invites
For B2B surveys, various studies have determined that Monday mornings are clearly the most ideal time of the day to get higher response rates, with the most people participating.
However, when it comes to B2C companies, there seems to be no specific day or time for sending out survey invites. Tuesdays, Wednesdays, and Fridays are all equally effective days of the week to send out email surveys, earning high response rates. But it's best to avoid Thursdays and Sundays as response rates are comparatively lower on these two days.
If you're thinking of sending survey invites on weekends, know that this time of the week is mostly dedicated to the family, which makes it logically less purpose driven and effective as compared to the usual weekdays. You also don't want to alienate those respondents who find mobile communications from brands on weekends intrusive and thus ignore them, so be cognitive of that as well.
Once you've created the survey, schedule your survey on an ideal date and time that works for you and, where applicable, had worked for you in the past.
A recipe for sending out invites for maximum responses
Though this isn't an exact science or a surefire win-win formula for getting higher responses, some experts recommend you focus on Wednesdays and Thursdays, while others say to consider Monday and Tuesdays. Those day's work especially well for maximizing responses, so figure out when your own target audience has lighter work schedules of those days.
To determine the ideal days and hours for sending your survey invites, look for a day of the week that tend to produce the most and the best click-through rates. Once you figure out the peak days and hours for sending survey emails, cross the rest, and stay stick to the ones getting you the most responses.
Regardless of the day you choose for sending out surveys, a well-structured, short survey with a personalized touch like mentioning recipients by name, great incentives like cash bonuses or discounts, and relevant topics that resonate with potential respondents will make a drastic positive difference.
More tips for determining the best survey invite sending time for you
Who are you?
The first and foremost thing is to know which type of business you're in and in which category you fall. Are you a B2B or a B2C business? Both business types operate differently; it's crucial to know yours.
Since not all businesses are created equal. Knowing your business type will help you in formulating a winning invitation strategy so you're sending out customer surveys at opportune times.
Clarity here will have a huge statistical difference in your invite strategy and the response rates.
Who's your target market?
Is your target audience the 9 to 5 office busy bees, students, or homeworkers? Specify your target market. It'll help a great deal in your invitation strategy to conduct surveys with higher response rates.
When you know who your target market is and their usual schedules, you can more accurately determine the most suitable time for sending out your survey email invites to them.
Where is your audience located?
While this doesn't apply every time, considering where most of your target audience and traffic is coming from is super important to align your survey timings with your target audience's schedule.
In case your survey emails are going out to multiple time zones, for example, this can be very important and should be considered when determining the best time to send your survey invites.
Will your invites show up on all devices?
Know where your target audience is spending most of their time online and on which devices? Are they often found scrolling on the small screens or do they prefer desktops?
Where will your survey email invites most likely be received and opened? Being certain of this will assist you in determining the strategy you employ, as well as the sending time for your survey invites.
It can't be stressed enough—ideal timings are never carved in stone. Ongoing evaluation and checking your analytics is what gives companies the insights they need to continuously optimize invite timings.
Now go create survey emails and send them out are the right time, following the pointers above. You'll get quality responses and the most out of your email surveys to continue growing your business.