12 Best Online Money Transfer Services for Website Owners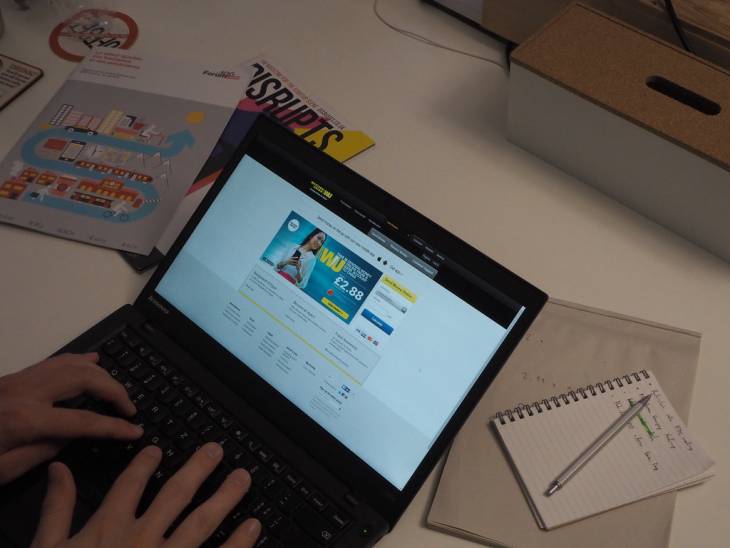 Western Union Website on a Laptop. Photo: Monito/Flickr
Even a decade ago, website owners were largely perceived as geeky nerds indulging a strange and complex hobby. Whilst there may once have been a kernel of truth in this, the reality today is that most websites operate first and foremost as businesses. 
Income generating revenue streams are as diverse as website subject matters and websites can make money from on-page ad's, affiliate sales, or e-products. But whatever the niche and whatever the income strategy the bottom line is still the bottom line and money is money.
If you own an income generating website, then you almost definitely transact internationally without even really thinking about it. By the very nature of the internet your customer base will be spread across the globe and will be paying for whatever service you provide in a multitude of currencies. Even if you only deal directly with "the industry" (ie, Google Ads, SEO Companies), before long you will be getting paid in multiple currencies. 
You've probably already worked out that paying and being paid in a foreign currency costs more money than we would like. There are far too many reasons for this to go into today, so we will simply cut to the chase and tell you that there are ways you can save money on money transfers.
The first thing you need to do is ditch your bank and ditch PayPal. Instead of using them, get yourself acquainted with a dedicated money transfer provider. Money Transfer Service providers specialize in moving across borders and compete to offer the best possible currency exchange rates.
Furthermore, as Money Transfer Service providers increasingly begin to work together, the rates are only going to get better for customers.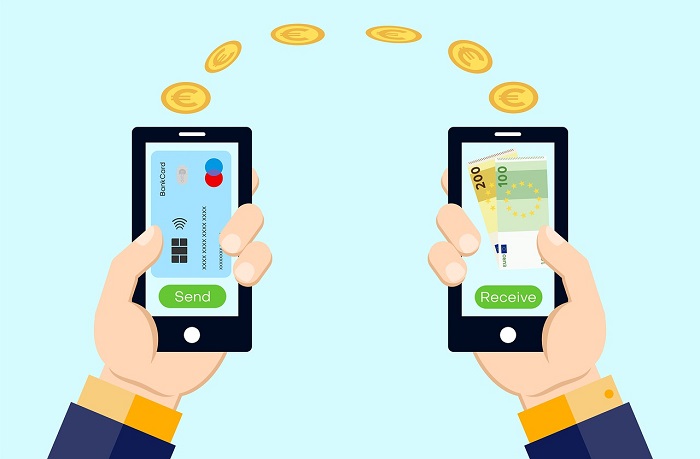 Let's take a look at some of the best money transfer services in the world right now and what makes them a good option for online business owners. 
#1 Moneycorp
With over 35 years experience in Foreign Exchange, Moneycorp is an award-winning foreign exchange specialist based in the US.
Whereas a lot of the challengers on this list are relatively young, fin-tech whippersnappers, Money Corp are well established and operate in a number of different financial service areas.
The money transfer service also specializes in foreign exchanges for the wine sector so next time you crack open a nice French Boujalais, raise a glass to Moneycorp who quite possibly helped it get into your supermarket shelves.
#2 XE.com
XE.com can help you send money to over 130 countries using bank beating rates. You can make transfers using their website or mobile app of up to $500,000, making them a firm favorite of big business.
XE.com is well established and have over 45,000 recommendations. To find out more, check out this XE money transfer review (XE.com).
#3 torfx
UK based (also licenced in the EU), torfx are a 5 times-Moneyfacts consumer award winner. They aspire to provide fast, reliable, low cost money transfers across most major global currencies.
As well as their impressive award cabinet, they have a 5-star rating on Trustpilot, making them both an industry and peer recommended money transfer provider.
#4 OFX
Whatever you reason for sending overseas, OFX can help you get it there quickly and cheaply. Trusted globally, they have offices in Australia, Canada, Hong Kong, Singapore, New Zealand, the UK and the USA.
Their international presence, 24/7 support, and zero transfer fees makes them a tantalizing option for all your XE needs.
#5 Instarem
I hadn't previously come across the US based Fin-tech Instarem (registered as NIUM PLC) which is strange seeing as they specialize in transfers to Asia and the Far-East where I do a good bit of traveling.
Instarem are sponsored by the Community Federal Savings Bank, meaning you can rest assured that your money is in safe hands no matter where it is going. 
Instrarem also boasts a 5-star trust pilot review in addition to being overseen by 9 regulatory bodies - they are a safe bet.
#6 Azimo
Azimo position themselves as specialist money transfer service provider for small and growing businesses as well as sole traders. They have offices and licences in the UK, the EU, Canada and Australia and can send your money to pretty much any non-sanctioned country.
Azimo have had some very good press from media giants such CNN and the Guardian.
#7 Western Union
Western Union may well be the oldest money transfer provider on earth, and date as far back as the old, wild west when people would literally "wire" money using the pioneering technology. And they are still in the game going strong.
I have to say they are far from the cheapest, but they do have a huge global network including most African countries meaning in a lot of cases, they are the only choice.
#8 Wise
Originally known as Transferwise, Wise rebranded themselves in 2021 after expanding into new fin-tech areas. Whilst their bread and butter is still money transfers, Wise are now expanding into bank accounts offering debit cards with fee free worldwide use. This, along with an easy to use app, has made them very popular with travelers.
 #9 Revolut
Revoult's primary modus operandi was in providing excellent value, prepaid travel cards which saved travelers a packet on foreign service fees. Their market leading card, along with a lovely app interface ensured them colossal growth and they are now venturing into more standard bank account territory and even offering credit.
If you have a Revolut account, and the person you wish to send money has one too, then it can work out the easiest and fastest option to send money. However, anecdotally, I must point out that I no longer use Revolut - the bigger they got, the worse the customer service got.
#10 Ria Money
Ria's story dates all the way back to New York in 1987 when they opened as a traditional wire service. The 1990's saw them spread across the globe and today, they mostly operate online in 160 countries.
If Western Union is the grandaddy of money transfers, Ria is the older brother - more mature but less cool.
#11 Lumon Pay
Formerly 'Foreign Currency Direct', Lumon Pay recently (October 2021) re-launched, re-branded and reignited themselves as they look to really open up and the transfer sector which they say as "crying out for reinvention."
Whilst the Lunon Pay re-brand was partially to avoid confusion with Currencies Direct (who we are going to meet in a moment) I also personally suspect that they plan to follow Wise and move into other fin-tech areas. Watch this space.
#12 Currencies Direct 
Not to be confused with Lumon Pay, Currencies Direct are perhaps the most suitably named online money transfer provider on this list, allowing customers to move currencies directly to where they need to go.
Based in the UK and also licensed in the EU, Currencies directly also offer bank beating rates and last year, helped move £7.5 billion across the world.