Essential Tips to Shoot, Edit, and Make the Most of Your Social Media Videos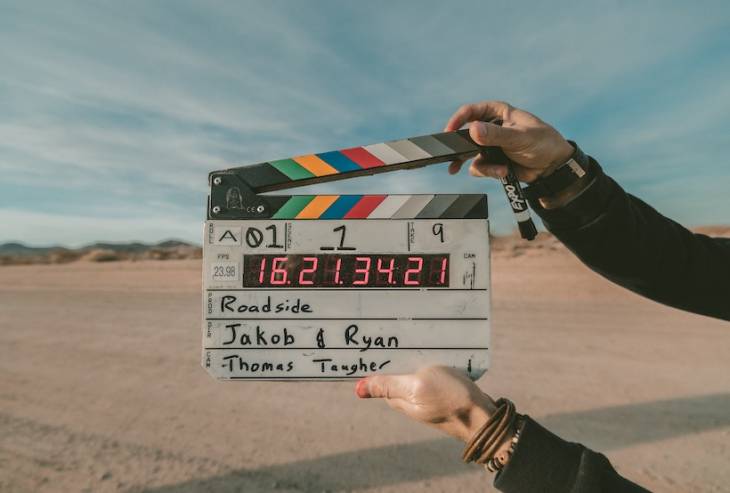 The success of social media platforms like Instagram is a clear indication that video content is a popular format for the general public.
Some people might still think of Instagram as a social media platform that merely focuses on images, but that's a thing of the past.
Today, with instagram stories and the ability to upload videos and make livestreams, the platform has opened many opportunities for those who know how to make quality videos.
But that does not apply to Instagram only. Other social media platforms such as YouTube, TikTok, Facebook, and Twitter also make it possible to publish videos and engage audiences.
If engagement is one of your priorities on social media, then read on to learn the best ways to produce engaging films and make the most of your social media videos.
Top Tips for Social Media Video Editing & Production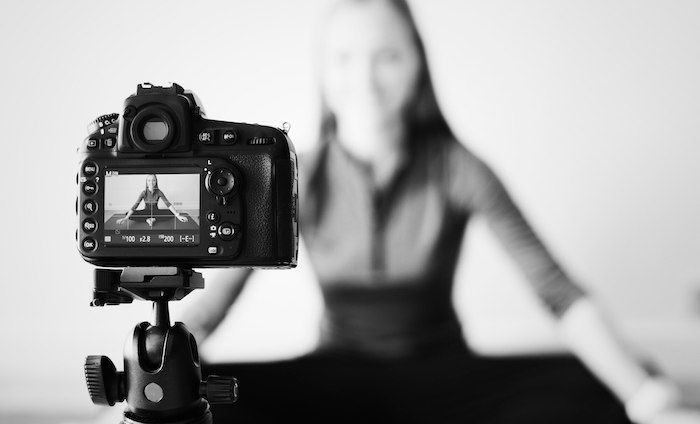 Here're some top tips and essentials for social media video editing and production to post on Instagram, Twitter, Facebook, YouTube, and the like:
1. Use the right tools
By tools we mean the devices you will use to record the video, including camera, microphone, lighting, as well as the software and programs you use for editing.
A good video editor can solve most of the production headaches you have. But remember to use tools based on the type of video that will be created. For example, a simple Instagram story with a brief message for your audience can be done with the camera of a good smartphone, without the need for special lighting, and so on. 
However, in a long video (5 minutes or more) where you are going to showcase different aspects of your product, you may require a little more effort and production sophistication to create the highest quality and most professional videos. 
For the highest quality professional videos, you will want to use special lighting to ensure the images are perfectly visible to your audience, as well as a microphone so the audio is clear and the audience can hear and understand what is being said. 
We'll talk about audio and lighting in more detail later in this article.
All in all, using the right equipment doesn't necessarily mean using the most expensive or sophisticated equipment. A simple iPhone camera and video capture will meet the needs of many social media content creators.
2. Make tailored videos for each platform
If you make one video for posting and re-posting on multiple social media networks, chances are you will run into some problems. 
Not only do you run the risk of your audience getting bored or frustrated on seeing a reposted post everywhere, but your social media strategy will also eventually come across as dull, flat, and uninspiring. You don't want that to happen.
It is better to create videos that are unique and tailored for each social network. Many social media platforms work with different video dimensions, duration limits, and other unique characteristics specific to the platforms. For example, on Instagram, you can post a video to your feed or put it as stories. Placing the same video in both publishing modes will not always work well.
Of course, you can always create versions of the same video adapted to the different social media platforms, your business model, and marketing strategy. The secret lies in knowing the specific requirements of each social media platform. 
You can look at the social media platforms' terms and conditions of use or other official web page to find an official manual on the video requirement and characteristics accepted by the platform where you want to publish.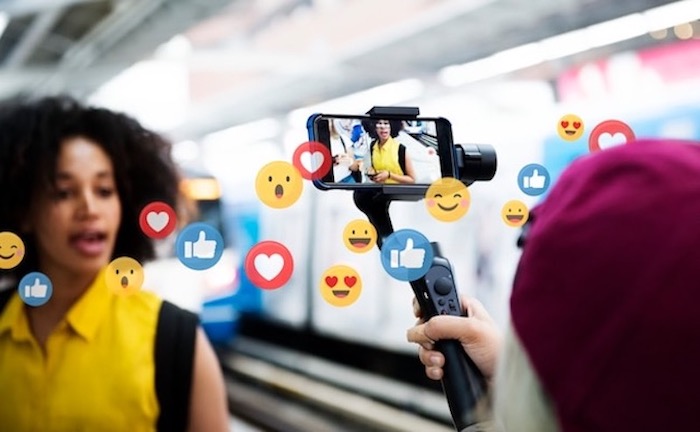 3. Add a call to action 
Creating an amazing video is not a guarantee that you will get the results or conversions you want. Often, the problem here is that we forget to ask the viewer explicitly to do what we want them to do. 
For example, you create a video for a product, but you don't mention or put a link for viewers to buy it. Or, you create a video to promote a course but you don't mention or provide a contact address, phone number, or website link. 
Every video you make should have a clear call to action that matches your goal. If the goal is to get a campaign out to as many people as possible, ask people explicitly to share the video with others they know. If your goal is to drive customers to a sales page, make it clear where and how the purchase can be made.
If you can't mention or provide the exact actions you want viewers to take in the video itself, indicate where your audience can find the instructions. It could be something simple like: "To purchase your (product name), check the instructions in the video description."
The important thing is to include a call to action for each video in line with your end goal. After all, nobody creates a video for nothing.
4. Pay attention to the audio quality
It may seem like a small detail, but video audio quality can completely change the final result. In fact, bad audio recording can ruin what could otherwise be a powerful video. 
Video audio quality is dependent on the tools and equipment used. For example, for simple videos in selfie format, where someone is in front of the camera in a closed environment, a good smartphone camera such as the iPhone will be enough. 
However, when it comes to shooting videos in open or noisy environments, or filming something more elaborate like a video that involves two or more people, microphones are usually necessary to capture the best audio quality.
When filming outdoors, noise interference can be huge. The noise of the wind alone can ruin your video recording. Most video editing software tools have functions to remove noise and sound interference, but these functions can't work miracles. 
Some videos have so much sound interference that it is almost impossible to get a satisfactory result through video editing. So, always use the right equipment and minimize interference as much as possible to capture high quality and clear audio.
5. Improve the quality of lighting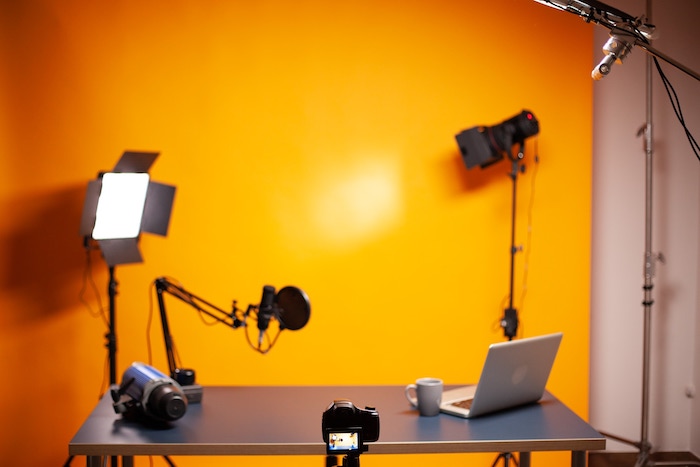 Lighting is especially important for businesses if you are making a video about a physical product and you are handling that product in front of the camera. 
Common sense is enough to distinguish a video with good lighting from a video with bad lighting. A video with bad lighting is not easy to see clearly what is presented.
Generally, the best lighting while filming simple videos indoors at night will come from a lamp that is bright but also diffused. 
During the day, you can try filming with a window behind your camera and the light shining on your face. Using natural light in this way is a great option.
However, if you are filming complex videos, then using studio lighting kits is a great option, especially for professional videographers with sizable or large budgets.
In other cases, opting for ambient lighting will be enough to make a good video.
In conclusion
The typical social media user is bombarded constantly with a flood of video content. What will make your videos grab a user's attention is also how relevant your videos are or how interested that person is already in what you're going to present. 
For example, a video about Judo clothes that is shown to jiu-jitsu fighters or to single moms who don't play sports isn't going to work well no matter how good the quality of your video is. That's because it is seen by or targeted at the wrong audience.
The success of your videos therefore depends not just on its quality and value, but also to a great degree on reaching the right people. This can be done through paid traffic, social media ads, and also organically by building your own niche audience.
In the end, creating videos for social media is not difficult, nor is it supposed to be difficult. You can use the simple, everyday tools and easy tips listed above to achieve success.
Just remember that creating high quality videos is not the end all be all. You also need to get your message and videos in front of the right people.