How IPTV Solutions Economize Businesses Without Compromising on Technology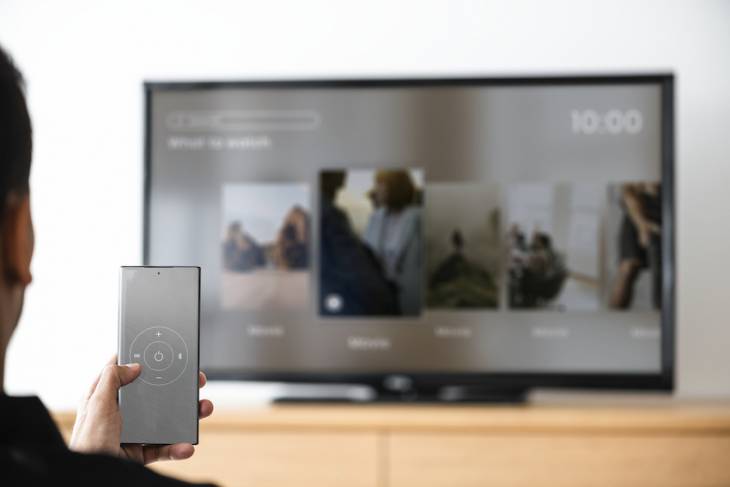 More and more organizations are looking for ways to streamline costs and reduce expenses. But how do you do this when you still want the very best technology for your business?
In this article, we explore how investing in, and utilizing IPTV solutions could be a fantastic way to economize your organization.
What Is IPTV
IPTV stands for internet protocol television. It refers to the process of streaming live television shows over the internet, as opposed to antennas, satellite dishes, and fiber-optic cables.
When it comes to businesses and organizations, IPTV solutions and distribution means users can access content over LAN (local area network) and WAN (wide area network), which can improve various areas of your business – from employee engagement to customer satisfaction.
Let's explore how and why this can occur.
How IPTV Distribution Save Costs: Use the Technology You Already Have
With IPTV solutions, your organization will relish the opportunity to get more than just television out of its IP network. With the right kind of assistance and service, you will be able to easily distribute digital channels, such as video and interactive portals, throughout your establishment.
This is a cost-effective solution for your business in many ways. Firstly, IPTV distribution allows you to use the technology you already have, such as TVs and PCs, without needing to install a separate satellite or aerial signal distribution system within your building. This could equal reduced costs and a great potential for return on investment.
In addition to this, IPTV's simple scalability means if you need to extend the system at any point, you can do so without incurring additional costs and fees. When we pair this point with the system's ability to bring AV distribution under IT control for lower management costs, further savings can be made across your organization.
Benefits of IPTV Distribution: Improve Processes Internally & Externally
When distributing IPTV across your business, each channel can be streamed at once regardless of how many people are viewing the content, therefore saving on bandwidth. This itself translates into cost savings for your organization.
Economizing through IPTV solutions will look different for different businesses, but generally, the end goal will be to improve processes both internally and externally, from an employee-facing aspect and a customer-facing one.
If your employees are given the necessary tools to do their job to the best of their ability, your customers and clients will benefit which, in turn, will generate more revenue for your organization.
Key Ways Different Industries Utilize IPTV Distribution
Some businesses will be able to utilize IPTV solutions and distribution by streaming local and international television channels in shared spaces, such as a restaurant, waiting room, or reception area. This will entertain guests and either keep their patience intact or keep them coming back.
Corporate organizations will be thankful for IPTV solutions and distribution when they experience its ability to live stream events across the business network, ensuring all employees get the opportunity to attend important seminars and valuable talks. In addition to this, the entire network can have access to global news through various 24/7 channels.
If you manage live sporting events in a stadium or another type of venue, IPTV distribution will allow you to offer a thrilling entertainment experience for audiences, plus news and sports programming to keep everyone engaged. The key to running a successful venue is to have people wanting to come back, and this type of technology will do exactly that.
In Conclusion
For any organization to enjoy higher revenue for little investment, you must look towards the technology that's available to you. This includes utilizing internet protocol television (IPTV) solutions.
And, with the world continuing to edge closer to complete digitization, you'll spot more opportunities to reduce costs for your business and still enjoy the best possible results with IPTV.