Colson Whitehead's The Underground Railroad Chronicles a Desperate Bid for Freedom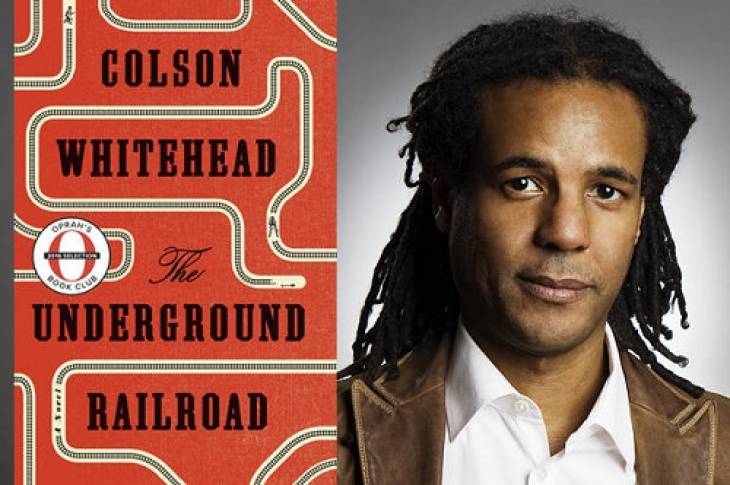 The Underground Railroad is a potent, fast-paced tale chronicling a young, orphaned slave's epic adventures as she makes a desperate bid for freedom — in the antebellum South.  
Predicated on the question "What if the Underground Railroad was a literal railroad?, the novel imagines that the route that escaped slaves traveled from the South was not a series of safe houses and loosely interlocking network of brave black and white activists who helped slaves escape to freedom along the way but an actual railroad, built beneath the earth in tunnels that stretched from the deep South to the northern states thus taking a surprising twist of science fiction.
The story follows Cora and Caesar, two runaway slaves, who are pursued by the relentless slave catcher Ridgeway. They take the railroad to new locations, finding new, unfortunately familiar, struggles as they adapt to life in free society. Theirs is an odyssey through time as well as space. And each state they pass through, as they head north, is a different state of American possibility, an alternative America.  
Colson Whitehead's alternative American history takes that most horrible American story—already indelibly told in firsthand accounts by former slaves such as Solomon Northup and William Wells Brown and Harriet Jacobs and in novels such as Toni Morrison's Beloved and Edward P. Jones's The Known World—and, like Gulliver on his travels, re-conceives its borders and tone to encompass subsequent traumas of the African-American experience.  
For Cora, who was orphaned when her mother, Mabel, mythically rans away from the Georgia cotton plantation where they are slaves and was never caught, the harrowing journey north marks her with the knowledge that "the only way to know how long you are lost in the darkness is to be saved from it."
Whitehead—who lives in Manhattan (where he also grew up)—tells a story at once fabulist and searingly precise, driven by a deadpan voice that manages to do equal literary justice to the suspense of the plot, the author's version of historical truth and the emotions evoked by its protagonist Cora.
Recently, The Underground Railroa earned Oprah Winfrey's coveted Book Club seal of approval, launching Whitehead's work into a new level of popularity. Oprah lauded the novel as a rare book that comes along and "reaches the marrow of your bones, settles in, and stays forever."  
"Nothing, not one thing or activity, can replace the experience of a good read—being transported to a different land, a different realm, through words and language," stressed Oprah in her O Magazine. "I just finished an advance copy of Colson Whitehead's new novel, The Underground Railroad... It's a tour de force, and I don't say that lightly."
For anyone who has followed Whitehead's iconoclastic, award-winning career since his debut novel, The Intuitionist, appeared in 1999, the ambitious reach and cool embrace of irony in this novel will strike a chord of recognition.
"I didn't want to write the 'Novel of Southern Black Misery,' as I called it when I was younger," states Whitehead, the father of two children, ages 2 and 11. He'd read some of those books back in college and felt "very remote" from them. "Perhaps I was waiting to find the language to write about slavery, or the right tools. I think becoming a father was a difference. The idea of losing a child or a parent means something different to me now than it did 15 years ago."
According to a review of the book on the Washington Post, Bill Thomas—the publisher and editor in chief of Doubleday, who has edited Whitehead for more than 15 years—believes that "everything in Colson's previous work added up to this book." Thomas says this referring specifically to the "metaphor made physical in the elevators" of The Intuitionist (a noirish satire about a female African-American elevator inspector in a world of racial repression and intrigue); the original use of "huge amounts of historical research" in John Henry Days (a contemporary investigation into the mythic "steel-driving" man of American folklore); "the fragility of the African-American community" in Sag Harbor (a coming-of-age tale set in the 1980s); and "the profound feeling of human aloneness" expressed in Zone One (Whitehead's literary take on the postapocalyptic zombie novel).  
Whitehead, 46, is evidently a writer with a tremendous talent and ability to blend disparate genres into valuable social commentary. He is a recipient of the MacArthur (the so-called genius grant) and Guggenheim fellowships. Whitehead is also the author of six previous novels, including The New York Times bestseller Zone One, a zombie tale set in New York and John Henry Days, a finalist for the Pulitzer Prize. 
His new novel, The Underground Railroad, is a tough read, with the horrific treatment and gruesome punishments of African American slaves so much a part of the narrative. But, it is essential that we read this and other books like it. The novel manages to blend the slave narrative, immigrant tales and tropes of Westerns into something that elevates it above mere literary or historical fiction. A worthy read. Imaginative and inventive.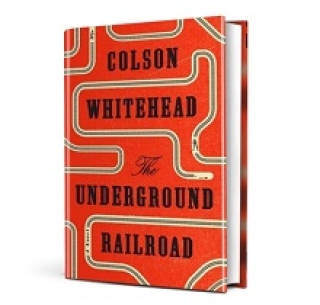 Buy now:  $16.17 - Amazon.com

You might also like...