Famous Writers, Activists Plan "Literary Protest" Ahead of Donald Trump's Inauguration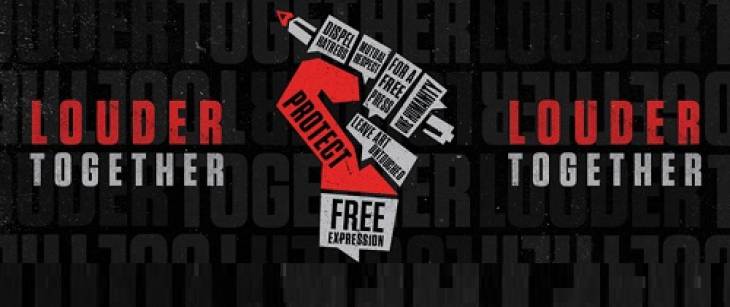 Famous writers and activists will gather on January 15 in more than 50 cities on three continents under the banner of WRITERS RESIST for a "literary protest," just days before Donald J. Trump is sworn in as president.
The literary protest organized by PEN America, an organization that works to advance literature, defend free expression, and foster international literary fellowship, is designed to be a collective stand to defend free expression, reject hate crimes and uphold truth in the face of lies and misinformation.
"On January 20, Donald J. Trump will take the oath of office and swear to preserve, protect and defend the Constitution of the United States," wrote PEN America in a free expression pledge on the First Amendment. "During his presidential campaign, his statements and actions called into question his commitment to constitutional principles, including the freedom of expression. Of specific concern were his threats and insults directed toward journalists, arbitrary limitations on media access and comments in support of potential legal reforms that would weaken First Amendment protections," noted PEN.
Literary Protest in New York
In New York City, the literary protest that's spearheaded by poet Erin Belieu, will take place on the steps of the New York Public Library (NYPL). Belieu helped launch WRITERS RESIST to "inspire a unified vision for the future of Democracy." The protest in New York will consist of two parts:
First, there will be a series of readings outside the NYPL, including performances by American poet laureates Rita Dove and Robert Pinsky, who will each share "inaugural" poems with the crowd. Other participants will read from a curated set of diverse writings and seminal texts that "embody the ideals of democracy." The participating writers, artists and activists include Laura van den Berg, Danielle Legros Georges, Jabari Asim, Rob Arnold, Paul Yoon, Pablo Medina, Chris Cooper, Giles Lee and Alma Richeh.
After the readings, a group of PEN America leaders will lead protesters to Trump Tower to present the PEN America free expression pledge on the First Amendment to "a member of the President elect's team." PEN says the pledge has been signed by over 150,000 individuals, including all past U.S. Poets Laureate, and the event is supported by many literary and social justice organizations, including Arts & Democracy, Bowery Poetry, Authors Guild, Theater Communications Group, and Bronx Writers Center.
Writers Protest Against Donald Trump
This is not the first time famous writers are coming out and protesting against President-elect Trump's ways. Earlier this year, over 450 writers, including Stephen King and Michael Chabon, signed an open letter petition calling out Donald Trump's "nativism and bigotry."
Even Margaret Atwood, the award-winning speculative fiction writer, poet, literary critic and environmental activist, also recently cautioned America against "dictators of any kind" in a brief letter in support of and distributed by PEN America.
"When dictators of any kind, in any country, achieve power, they clamp down on writers and journalists first, because writers and journalists are alternative and frequently dissenting voices," said the Canadian author of the classic dystopian novel The Handmaid's Tale, without naming any names in her statement.
See Also: 16 Thoughts to Help Us Stand Strong, Get Through Trying Times.
Image credit: PEN America