Best On-Demand Service Apps You Can Build This Year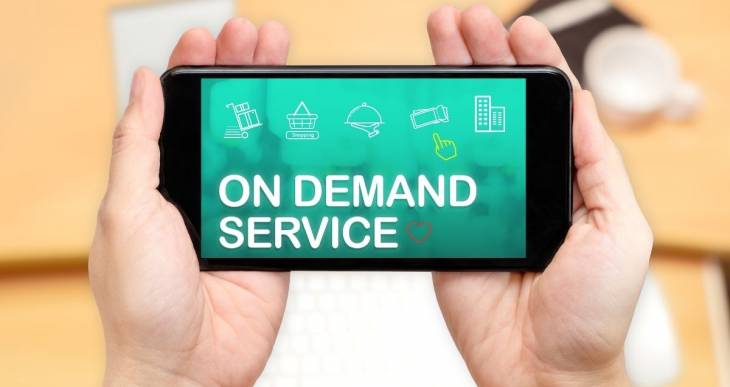 The popularity of on-demand apps has been growing steadily. The idea behind these apps is to provide a service that can be used by anyone, anywhere, and at any time they want it.
The number of people who want these kinds of services has grown by leaps and bounds in the last few years. And, with more businesses taking advantage of the opportunities these apps present, the on-demand market has grown rapidly. 
By the end of 2022, revenue from the app market was projected to reach $437 billion, with an average growth rate per year of 6.2%. The app market, which includes on-demand business apps, could reach a total of $565 billion in sales by 2026.
If you've been sitting on the fence waiting to jump into the on-demand market, now is the time get into the fray. A lot of new on-demand app ideas are being tried out by savvy business owners and entrepreneurs, and many of them are working.
Top On-Demand App Ideas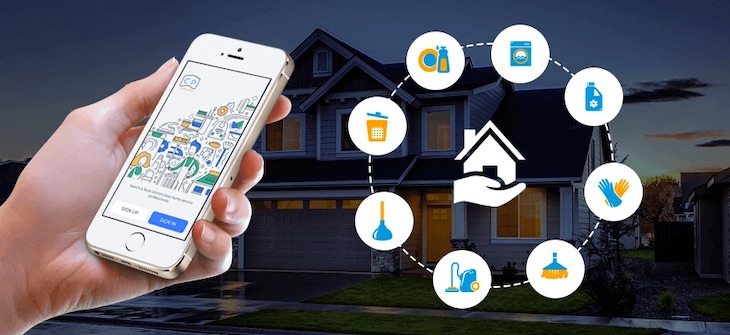 To get your creative juices flowing, here are some of the best on-demand business app ideas that could help you build the next unicorn company and make you a lot of money:
1. Taxi App
Starting your own Uber-like taxi app business is still a relevant option. Yes, there are already a number of taxi apps available in the market. But that doesn't mean that your potential customers are satisfied in what is already out there. 
Instead of launching a direct copycat of Uber, you can create your own unique ride-hailing business. For example, as the world is clamouring about the use of renewable energy, you could start a taxi business that only offers electric vehicles.
Or, you can combine your traditional Uber-like taxi business with carpooling or courier delivery service. The possibilities are plenty; you just need to be creative and strategic enough.
2. Food Ordering App
People will still be hungry and want pizza from their favorite restaurant until the last day in this world. So, don't be shy to start your own online food delivery app—something similar to Ubereats. After all, we are still a long way from the end of the world, right? 
There are already clone apps on the market you can study to help you make your own food delivery app and meet customer expectations. With advanced features built in, these clone apps can help you get your on-demand service app up and running faster and for less money.
3. Handyman App
It's always hard to find a locksmith, a carpenter, or other handyman when you need them, especially in big cities where people are supper busy in their work schedules. In this case, opting for home services on-demand app development can help you reach such customers and make a lot of money in the process of proving handyman services.
Just like there are ready-made solutions for food delivery apps, there are also ready-made solutions for on-demand handyman service apps. You can buy them and use them right away to start your online on-demand service business, or build your own from scratch.
4. Doctor App
In the wake of the global Covid-19 pandemic, the way healthcare is run has changed. Now, more people are choosing and prefer to call a doctor to come and attend to them from the comfort of their own homes. 
Users of on-demand doctor apps can find doctors and also set up a time for a virtual meeting with them and get the help or information they require remotely. These apps make things easier for everyone involved, and are a great business opportunity as well.
Because customers' expectations are high these days, startups are putting money into making stellar "doctor-on-demand" apps. And these apps are changing the healthcare sector and business in a big way. The apps will be important for the future of the healthcare sector.
5. Beauty Service apps
The average woman spends a lot of money on beauty services every year. However, many working women don't have time to go to salons these days. They need a solution that goes to them where they are at and can fit into their busy lifestyles. 
People also like being attended to and pampered from the comfortable at home, which on-demand beauty service apps will do. You can also build an app that lets people get all types of beauty services on demand for huge profits. 
With the right app development team, you can make an on-demand beauty app solution that works for your clients and makes you a lot of money.
6. Plant Delivery Apps
Studies have shown that plants can clean the air in our homes and offices of harmful gases and chemicals and also make people feel calm and less stressed. 
However, it can be difficult to find the right plant for your home or business, especially if you don't know much about plants. This has made more people want to buy plants from websites and on-demand apps.
Online plant ordering is convenient and gives you access to a wider range of plants than stores do, with sufficient documentation and relevant informative content. You can compete with them if you know what features to include in your on-demand plant delivery software.
7. Tutor App
Since the pandemic, some schools have been switching from traditional classroom teaching to teaching online, while others are opting for a hybrid solution of both online and physical classroom learning. This has led to more people using apps that give tutoring on demand. 
With on-demand tutoring apps, parents and kids can find the right tutor online to support the kids' education and facilitateconvenient learning schedules for them. Even if you are overseas or in a very remote location with kids, the kids can still connect with a tutor online and continue attending their classes and learning with the use of on-demand tutor apps. 
Many learning institutions and entrepreneurs are actually enlisting app developers to make on-demand tutoring apps so they can compete in this market. So can you.
8. House Cleaning Apps
In ourfast-paced world, it is not at all usual or uncommon for working professionals, families with only one parent, older folks, or other persons who can afford it to outsource their home or residence cleaning needs to professionals in order to free up time.
Hiring on-demand cleaning services for one's home is becoming an increasingly common practice. As a result, demand for on-demand cleaning services is only going to increase. You can build an on-demand cleaning app to meet this needand make good profits.
9. Alcohol Delivery App
Many people around the world enjoy alcoholic beverages. And many more people around the world have started using an app that brings their favorite alcohol right to their door. You can build such an on-demand alcohol delivery app to cater to this need. 
With an on-demand alcohol delivery app, your clients can quickly order alcohol online for an event, get-together, or party they have and have it delivered right to their home or premises.
10. Laundry Applications
In this day and age, a laundry application is hardly a ground-breaking innovation. People today expect some technology or app to solve all their mundane tasks and chores.
Because doing the laundry is a daily task that can get skipped due to people's packed schedules, you can build an on-demand laundry app that offers dry cleaning and laundry services for customers. 
With your laundry app, you can provide a service to pick up dirty clothes and other dirty laundry items for your clients. Then, you can clean, press, fold, and deliver the clean laundry back to your client's doorstep for a fee. 
As an entrepreneur, you spare your customers the tedious job of having to wash their clothes and free their time to do other important tasks by developing a laundry business app.
In Conclusion
On-demand apps are a sure way to make a lot of money, if you have the right idea and implement it well. If you are not sure about how to build an on-demand app, talk to experts in this field, including a reputable on-demand mobile app development company. They can help you through the process of developing and launching your on-demand business app.

You might also like...