Sydney Tierney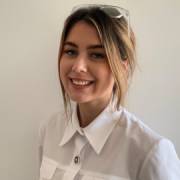 Sydney just recently finished her studies and is working her way into the world of content writing as a digital marketing assistant. She writes for clients that specialise in deep learning, procurement and SEO management.
Sydney also joined Tillison Consulting as their new Digital Marketing Assistant. Her roles include but are not limited to helping the firm's clients grow their marketing capabilities, content/copy writing, strategy building and many more.
When Sydney is not at work, she enjoys getting out for some good food or cocktail making classes. Sydney has a close group of friends who she spends much of her free time with.
Find her on LinkedIn.