Margarietha de Villiers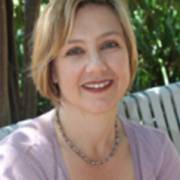 Margarietha de Villiers Scheepers is a Senior Lecturer in Entrepreneurship and Innovation at the University of the Sunshine Coast. She leads several research projects on regional innovation and is actively engaged in the startup and innovation ecosystems in Queensland.
Margarietha is a Senior Fellow of the HIgher Education Academy (UK) and a recipient of an Australian citation for her contribution to authentic entrepreneurship education. Her engagement work with communities have been recognised through a USC Vice-Chancellor and President's Award for Excellence in Engagement.
Margarietha's research focuses on innovation in both large companies and small firms, and is published in well-regarded peer-reviewed journals. She has been successful at winning several research grants from industry partners and her projects have produced meaningul and impactful outcomes.