A Comprehensive Brand Building Strategy for Financial Services Entrepreneurs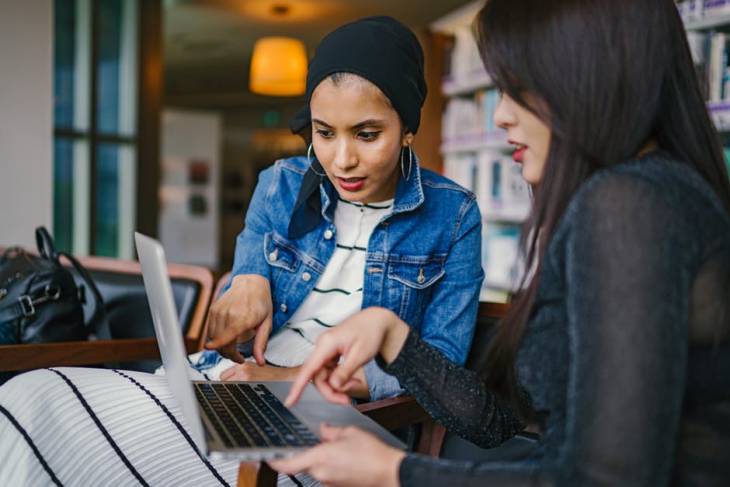 The financial services sector is humming onward, fostering economic growth by connecting those who need capital and loans and those who can provide the cash and savings services.
However, key players in the industry – financial services firms and entrepreneurs – encounter a big obstacle in the market as their target audience often takes it for granted that all financial firms are just the same and they do not differ from one another. But that's not entirely true.
The financial industry is a broad and sophisticated field, with different financial services firms offering more than intermediary services for money management. Many financial services companies are in fact offering services ranging from money management to financial investment.
While every financial firm is in the habit of claiming that their services are professional, futuristic, and forward thinking, how can you distinguish your firm from others?
Well, you could create a unique brand that would stand out from the rest with thoughtful, creative, and effective customer-driven branding.
Branding is a crucial aspect of gaining recognition and overall market presence. You simply cannot not expect customers to stay with your firm without a solid, trustworthy brand.  
So, let's discus the key steps you need to build a standout brand that sets your financial services firm apart from the rest, and wins customers' trust and more business.
Important Steps in the Brand Development Stratagem
Like with any other business, your brand is one of the most valuable and precious assets of your financial services firm. Your most important responsibility is to create a robust brand.
Start by doing the following key things:
1. Define Your Brand
Define clearly how you want your brand to be perceived in terms of brand personality and value proposition. This will help you in determining how you will go about developing the brand. Aim for the strongest value proposition and distinct brand personality in your niche.
Generally, a company's brand strength is perceived as a multiple of its reputation and also its visibility or presence in the marketplace. The overall strength and power of your brand will, among other things, determine how easily your firm can attract top-tier clients and employees.
To determine the strength of your financial services' brand, you can measure it using a simple brand strength equation: Brand Strength = Reputation x Visibility.
Other dimensions of your brand to define would be its vision, mission, and relevance to the target audience and market.
2. Develop the Brand Essence
Brand development is actually the process of building and fortifying your financial firm's brand. There are three distinct stages in the brand building or development process:
The first stage is getting your brand's unique strategy right and perfectly aligned with all your business goals and aspirations.
The second stage involves developing all necessary tools for conveying the brand like your tagline, logo, and your official website.
The third and final stage involves fortifying your newly created or updated brand.
The brand development strategy can further be divided into certain important steps. Let us explore the various steps that are critical to developing the brand essence for your financial services company.
I. Take into account your overall business stratagem
A robust, well-differentiated brand would help in promoting your financial firm effortlessly.
Are you thinking of growing organically? What is the actual purpose of your brand? What are your business goals and aspirations?
Your business stratagem is supposed to be the actual context for your unique brand building strategy.
If you have a clearly defined goal in your mind, your business would succeed by leaps and bounds. If you know the level to which you wish to take your company to, then this is surely the right place to start.
If you are aware of precisely where you want your firm to head to, rest assured your robust brand would be helping you get there.
II. Know your target audience
Identify your precise target audience or target clients. If you are thinking broadly in terms of everybody as your target audience, you would be committing a huge mistake. 
Research has demonstrated that high-growth and high-profit companies actually focus on clearly defined target customers or audience.
Remember if your specific target audience is diverse, your marketing endeavors are bound to get diluted. However, if your focus is relatively narrower, you would be experiencing a faster growth rate.
Now, how can you be sure that you have identified the right target customer group? Let us understand that from the next step in the brand building strategy.
III. Do ample research on your target audience
Financial companies that undertake systematic research about their target audience are bound to grow more rapidly, and are always relatively more profitable in the long run.
Moreover, those companies that undertake research projects more frequently relating to the specific target group tend to achieve growth faster and consistently.
Thorough research goes a long way in clearly understanding your target customer group, their buying behavior, their precise priorities, and perspectives. Thus, you are able to anticipate their requirement and the language that actually resonates with them.
The research would help you in understanding your financial company's precise strengths and also, your present brand. As a result, it would drastically reduce the marketing risk involved in the brand development process.
IV. Create your unique brand positioning
How do you think your company is totally different from others? Why do you think your company stands out from the rest?
Write down a positioning statement that is around three to five sentences, which grabs attention and captures the precise essence of your brand or company.  
The brand positioning statement must be realistic since you need to deliver whatever you are promising to your target audience. It should also be inspirational and demonstrate that you strive relentlessly to achieve specific goals and fulfill certain aspirations.
V. Start Thinking about Extensibility
Start thinking about extensibility of the brand to cover how it might evolve over time.
According to experts from the Forbes Agency Council, branding is about more than just recognizability. It's also about the impact that you have on a customer and how it sends a message.
"Your branding assets are often consumers' first impression of your company," writes the Council on Forbes Magazine. "What's one factor to consider when coming up with a company name, slogan, logo, etc.? Understand that your business will go through changes as it pertains to the products it sells, the region it sells in and perhaps even the audience it is selling to."
It is crucial, therefore, to develop something authentic or unique to your financial services business that is representative of your organization's integrity and aspirations. Ensure that it is actually extensible enough for weathering future changes.
3. Design Your Logo and Tagline
For most financial services firms, there is no need for a change in name, logo, or tagline.
However, if you are repositioning as a brand-new company, or you are going through a successful merger, or you have a name that is not relevant to your current positioning anymore, you may need to ultimately go for a brand name, tagline, and or logo change.
One thing you should keep in mind in this stage of branding is that the logo, name, and tagline are not meant solely for you. They are actually supposed to be created with the other stakeholders in mind. An impactful tagline clarifies what you do, defines your business ethos, or summarizes your value proposition.
Evaluate how well each of these aspects of your branding communicate with your target audience, and make sure the majority of your audience and partners appreciate your brand name, logo, and tagline.
4. Implement a Robust Content Marketing Strategy
Content marketing is very well suited for professional financial services firms in this information-driven digital era. It does everything that conventional marketing does, but arguably in a more efficient way.
Content marketing leverages precious educational content for attracting, cultivating, and qualifying prospects. It boosts both the visibility and reputation of your brand.
In this day and age, the best way of informing audiences and prospects why your unique brand is relevant and can help them solve problems is through content marketing.  
Use it to reach your targeted market and build brand awareness and loyalty.
5. Build a Business Website that Inspires Trust
Don't forget to build your business website, and optimize it for conversions.
Avoid common website design mistakes that could hurt your business and brand image, like poor navigation and buggy features.
Your website is a vital brand development tool. It is often the first point of contact customers look up to determine the trustworthiness and professionalism of your firm. Make sure it leaves a positive first impression and offers a smooth user experience on desktop and mobile devices.  
Prospects and leads will visit your website to learn all about you, including what exactly you do, how you achieve your objectives, who your customers are, and what you value. If your website doesn't inspire trust, potential customers will simply not be swayed into choosing your firm.
And people do actually make a decision about your brand by merely looking at your business website. If your official website conveys the wrong message or is poorly designed, your prospective clients will rule you out.
Conclusion
Ultimately, it will be of no use to learn about and craft a winning brand building strategy if you're not going to implement it. So, use the tips mentioned above to grow your brand.
Many brands and entrepreneurs have developed strategies that were solid and initiated with good intentions, but ultimately put off and never implemented the strategies. Don't be like them.
Execute and track your brand development strategy consistently and the results will be worth it.