8 Tips to Gain More Genuine Instagram Followers for Business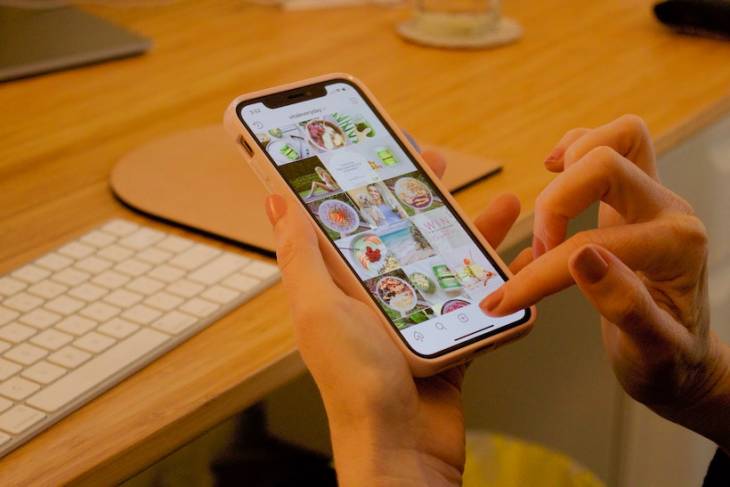 Instagram is fast outpacing Facebook as the top brand marketing social network.
Even though the video and photo-sharing app was initially viewed as a kind of fun, playful app for kids and teenagers to share their snaps, now Instagram is considered a serious platform for marketing, networking, and selling—for brands and individuals alike.
There is no doubt Instagram is growing into the most popular social networking platform for brands and businesses. It boasts over 200 million users who visit at least one business profile every day, according to internal Instagram statistics.
Worldwide, instagram has roughly one billion monthly active users as of April 2022, and 60% of those users reveal that they discover new products on the app.
A study by Forrester found that the average engagement rate for the top brands on social networking sites was about 0.1%; whereas on Instagram it was about 58 times higher than the immediate next platform that is Facebook, and 120 times higher than on Twitter.
With 58 times higher engagement rate on Instagram than Facebook, you can't ignore Instagram. It makes business dollars and sense to strategize how to leverage the platform for your business growth, and there is scope for doing so and a lot more on Instagram than you might think.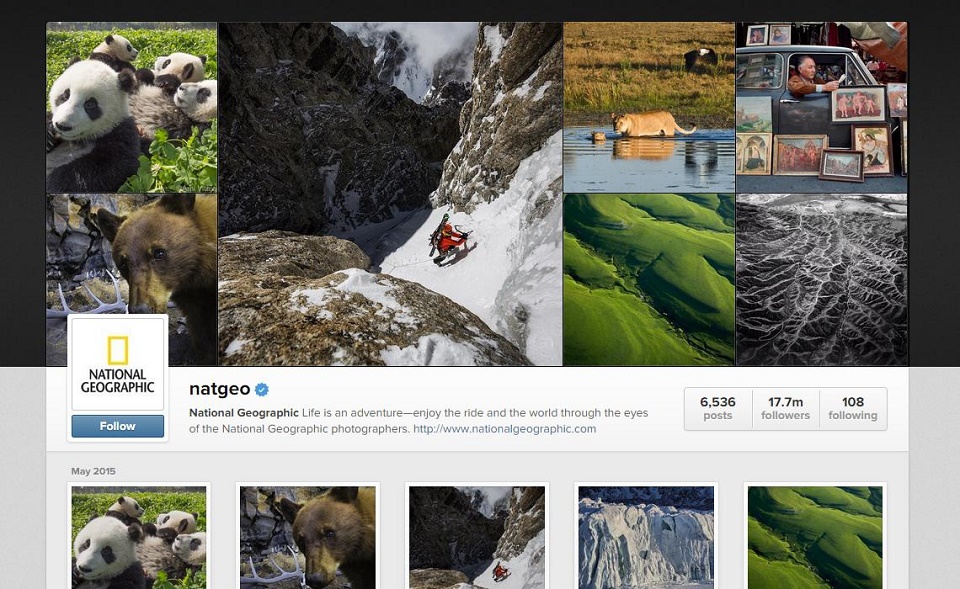 Advanced Tips for More Instagram Followers and Audience Reach
As you might expect, owing to the popularity and huge potential Instagram presents for business growth, there are many blogs offering Instagram tips for more followers and traffic.
We'll trying to put forth some rare, advanced, and unique expert tips for Instagram marketers and business owners to try for a better return on investment on the platform.
Whether you are an established brand or budding entrepreneur, use these tips to exploit the platform for wider audience reach, website traffic boosts, and greater business gains.
1.

 

Be creative with hashtags
The hashtag (#) is a key promotional tool on Instagram. Using the right hashtags will help you reach a wider audience and get more likes and followers.
Identify some winning hashtag for your industry and niche that capture the essence of your brand and its messages, including globally popular ones on Instagram like #love, #instagood, #tbt, #happy, and #photooftheday.
Look beyond the popular and single-world hashtags and explore longer, more descriptive ones that are catchy, funny, or even outrageous. Aim for a fine mix of popular, generic hashtags and your own unique hashtags that are specific to your brand story or post.
Be as creative as possible when exploring hashtags for your Instagram ideas and captions. It will help you to stay interesting and not become boring, which will in turn help you to increase your engagement and popularity on the platform.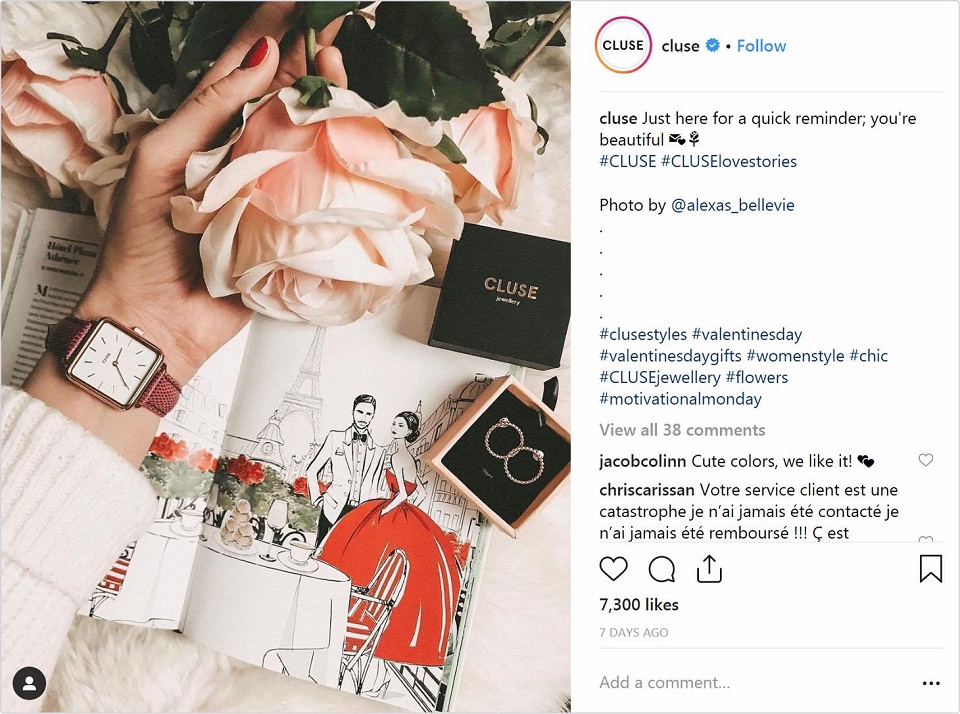 2.

 

Take your hashtag campaigns offline
Add hashtags to your Instagram profile and print out the profile for your general offline ads, receipts, and even signage on physical stores to get your customers familiar with it. It's a great branding move that can help grow your brand awareness.
In fact, you can even direct audiences reading print newspapers and magazines, listening to the radio, or viewing TV ads with effective use of Instagram hashtags, too.
Try to integrate and synchronize your offline hashtag campaigns with your online campaigns to ensure that you are sending a consistent brand message. You'll be able to reach more people this way through a wide range of media than your social media profiles alone.
Don't assume that people will find your hashtags on their own. Instead, be proactive to show and inform them about your hashtags and the message they represent.
3.

Join popular and trending conversations
Look out for relevant trending stories on Instagram and jump on the most popular stories and hashtags. Contribute to the discussions and conversations meaningfully. It's a great way to demonstrate expertise and thought leadership, which can help you gain more followers and funs.
Instagram hashtags are like the long‑tail keywords typically used in search engine optimization. Ensure the hashtags you jump on and conversation you are part of help your brand to reach the right people, particularly on the trending hashtags that change from time to time.
4.

Don't overlook captions
The saying "a picture is worth a thousand words" is true on Instagram. But you should not overlook the value of words on this platform as well if you want to grow your business on it.
Borrow a leaf from the leading brands on Instagram like National Geographic and others that have mastered storytelling through the use of descriptive captions even when their photos are stunning. The value of good a caption is essential for a winning Instagram marketing strategy.
You may feel it's difficult at first to write great captions, but it's not really.
A good Instagram caption is concise, informal, and funny. It should show your brand personality and include a distinct call-to-action that directs customers to leave comments, tag other people, visit your bio link, or otherwise engage with your post.
Study other brands writing great captions and keep practicing your own caption writing skills. You will improve in time as your brand voice on Instagram grows.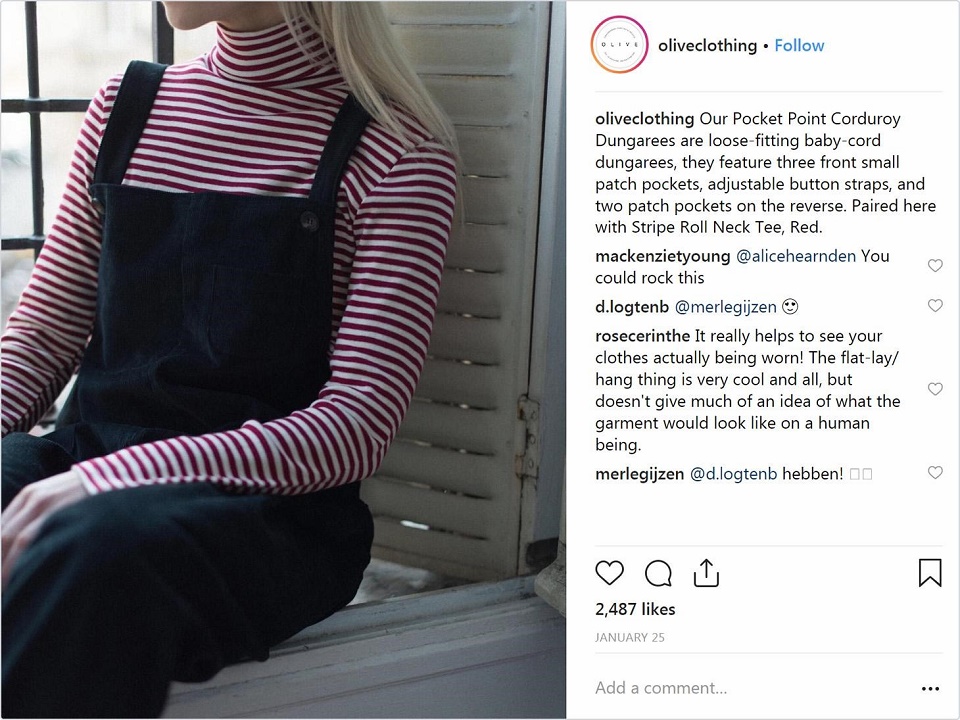 5.

Leverage influencer marketing
Look out for and follow profiles of all those Instagram users whom you identify as influencers in your industry. They can help you explode your Instagram reach and follower-base.
An influencer is basically someone who has a fair number of followers and can always keep them engaged and active. The influencer's followers tend to turn on "post notifications" to get alerts whenever the influencer shares something on Instagram.
Once you've identified the best influencers in your niche, engage with them regularly to become a favorite brand that they eventually may like to promote.
Reach out to influencers where you see an opportunity for collaboration and partnership. It can be a gamechanger for your business.
6.

Remove yourself from unwanted tags
Stay vigilant always on Instagram tagging.
If someone tags you on unwanted posts, promptly remove yourself from those tags and block those tagging you inappropriately where necessary. This will ensure that you are featured only in appropriate and the best user-generated content on Instagram that build your brand.
There could also be some unwanted tagging about your products and brands on Instagram, which you should keep track of and remove yourself from promptly, too.
While you cannot delete tagged photos from Instagram's portal, you have the option to choose the "Edit Tags" option and mark those which you want to remove as "Hide from Profile."
7.

 

Add product tags in your posts
Giving brands in countries where shopping on Instagram is available greater control over their profile, Instagram allows the option to add shoppable product tags in your posts and stories.
Set up Shopping on Instagram feature to begin adding product tags in your posts. Go to your profile and tap Settings; tap Business; tap Shopping. Select a product catalog to connect to your business profile, and tap Done to enable Add Product Tags in Instagram Posts.
Start tagging products in both new and existing posts from your Instagram business profile. Tag up to 5 products per single image or video post, or 20 products per multi-image post.  
Adding these shoppable tags can significantly boost your business on Instagram and provide valuable resources to users that can showcase your offers and business in a positive light.
8.

Develop a unique brand style
There are many successful brands on Instagram, and all of them have one thing in commone—they have created a unique, visually appealing style and branding on the platform.
AirBnB, Lego, Tesla, and even the Indian soft drink brand Frooti, for example, are some major brands that stands out on Instagram. They all have distinctive, appealing, and unique brand styles on Instagram you can draw inspiration from and emulate.
Be sure to develop your own instantly recognizable and appealing style on Instagram to attract more followers. For this you'll require a sustained and consistent strategy of posting high quality content over time, and maybe even the assistance of some talented branding experts.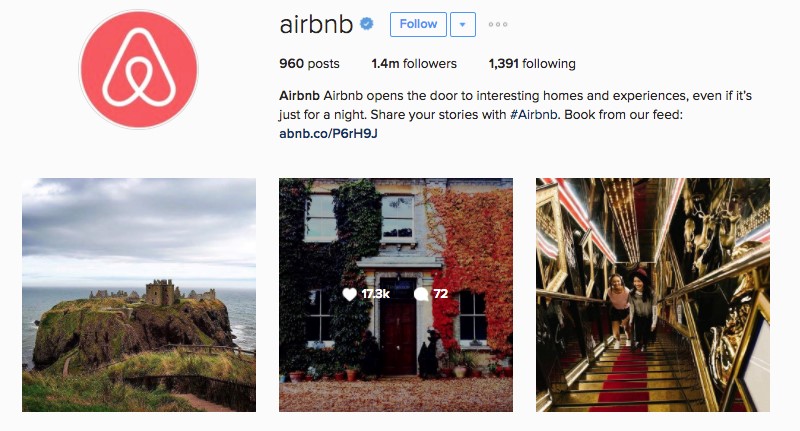 In conclusion
The tips mentioned above will help you to tap the power of Instagram for business. However, it is essential to keep a fine balance between promotional and user-centrtic content that effectively engages followers to ensure they value your posts and keep following you.
Don't also forget to be creative with your profile bio links and hashtags. You can experiment changing your bio and the links there, say, for example, bi-weekly, which will act as a clickable link to take your followers to the landing pages you want to promote from time to time.