Intel Spin-Out Company, Cornelis Networks, Launches with $20 Million Investment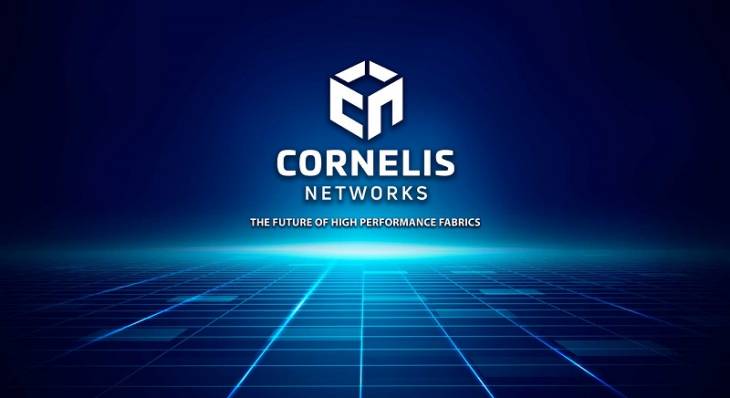 Cornelis Networks, Inc., a provider of purpose-built interconnects focused on high performance computing (HPC), high performance data analytics (HPDA), and artificial intelligence (AI) announced the first close of it $20 million Series-A funding round, led by Downing Ventures and joined by Intel Capital and Chestnut Street Ventures.
Cornelis Networks is an independent company spun out from Intel's Omni-Path Architecture Business.  
 
The ability to effectively focus a significant amount of computational power on solving critical problems using artificial intelligence, data analytics, and modeling/simulation techniques is vital to many scientific, commercial, and government organizations.  This need is driving an insatiable demand for ever more capable computing environments that deliver improved algorithm accuracy, while reducing the time to result. 
The increasing adoption of artificial intelligence techniques for computation scaling is leading to an infrastructure convergence that is critically reliant on the capability of the scale-out interconnect. Cornelis Networks is focused on delivering industry-leading scale-out interconnects to this multi-billion-dollar global market segment.
 
The spin-out of the Omni-Path business from Intel has equipped Cornelis Networks with a complete, highly capable scale-out interconnect product line currently installed at over 500 end-user sites that continues to cost-effectively address the needs of the most demanding 100Gbps and 200Gbps environments today.
The spin-out has also provided Cornelis Networks access to Intel's technological foundation necessary to execute on the company's vision. The company, in close collaboration with key stakeholders and industry partners, has established a compelling roadmap for future innovative scale-out interconnect products.
 
Cornelis Networks was founded by Philip A. Murphy Jr., Vladimir K. Tamarkin, and Gunnar K. Gunnarsson, proven industry veterans with a long history of contributions to the scale-out interconnect industry.
Phil Murphy, co-founder and CEO, comments:
"This company launch represents an incredibly exciting moment for Cornelis Networks. We are thrilled to be partnering with Downing Ventures, who shares our vision and brings excellent technical and market knowledge to the company.

 

Additionally, the Intel contributions have enabled us to hit the ground running with current products and given us a significant head-start on next generation development. 

 

Finally, our partnership with the US Department of Energy's National Nuclear Security Administration (DOE/NNSA) and with key distribution partners has positioned us for long-term success."

Leading server original equipment manufacturers (OEMs) rely on high performance interconnects to deliver large-scale compute cluster solutions to their customers.  
Scott Tease, General Manager of Lenovo's HPC and AI business, notes:
"Lenovo is excited to learn of the launch of Cornelis Networks. Cornelis Networks is providing choice in high performance fabrics which is critical to our ability to deliver competitive cluster solutions to our most demanding customers."
Meanwhile, Sid Mair, President of Penguin Computing, said:
"Penguin is excited to engage Cornelis Networks for continued support of its Omni-Path platforms. We have been collaborating with the core team at Cornelis on innovative HPC and AI architectures for over 15 years and are looking forward to continuing our relationship under their new organization."

 
Leading computing centers around the world, including Lawrence Livermore National Laboratory, part of the DOE/NNSA, utilize Omni-Path to meet their high-performance networking needs.  
Bronis de Supinski, CTO of Livermore Computing, commented:
"Livermore has deployed multiple generations of HPC platforms based on the scalability and overall cost-performance of the company's offerings. We look forward to working with Cornelis as they continue to build on their strong foundation of successful HPC solutions."

 
Trish Damkroger, Vice President and General Manager of Intel's High Performance Computing organization said:
"Intel believes Cornelis Networks will fill the current gap and expand the ecosystem of high-performance fabric solutions, offering an option to customers building clusters for HPC and AI based on Intel Xeon processors.

Cornelis Networks will be an important ecosystem partner for Intel, as well as an Intel Capital portfolio company. We are pleased to have played an instrumental role in establishing an independent company that will expand the choice of scale-out interconnects for our customers."
Warren Rogers, Partner and Head of Ventures at Downing Ventures concludes: 
"What Cornelis Networks offers with their current and next generation products will create significant step changes in Supercomputing as well as accelerate proliferation of AI and associated technologies. We see significant opportunities for Cornelis to not only play a meaningful role in Supercomputing, but to also play a central role in the growth of AI into the Cloud.

 

We are proud to stand alongside Phil and the Cornelis Networks team as they start their journey as a spinout from Intel. With supercomputers being used to perform complex analyses of the current COVID-19 pandemic to understand disease and infection rates, it is a reminder how essential it is to continue developing HPC to be operating at the best of its capability."