Why You Should Be Patient and Positive When Doing Business Online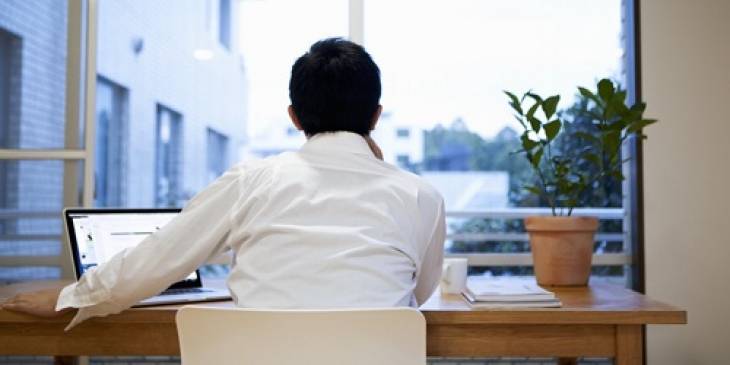 "Two things define you. Your patience when you have nothing, and your attitude when you have everything." 
The Internet boasts many success stories from spectacular successes by digital entrepreneurs like Evan Williams to equally inspiring successes by young writers like Adora Lily Svitak. Adora, at only 17 years old (born October 15, 1997), had published three books and transformed her writing success into speaking, teaching and advocacy success.
Adora has spoken at TED conferences and been featured on major media outlets, including Good Morning America and CNN. She's also known for her blogging prowess as a featured blogger for the HuffPost, Women's Media Center, the Shriver Report, Mashable, and her personal blog.
These success stories show that no matter who you are, what kind of online enterprise you do or how old you are, you can succeed and make a good living online. However, you will need to cultivate the right values and personal attributes that have helped the world's high achievers reach the pinnacle of success.
Among the attributes you need to cultivate are: patience and a positive attitude and mindset.
Of course, we can add an endless list of other personal attributes and traits you need for success, but if you can't stay positive and patient, delaying gratification as necessary, success is going to be a really hard nut to crack.
Delaying gratification for ultimate success
It's hard to break into a new business or industry and succeed. But, if you can't keep your expectations in check and avoid rushing things; if you can't see a positive outcome in the horizon and keep putting in continuous effort; if you can't wait till the appropriate time, day, month or year to achieve success, it's going to be a hundred times harder for you to achieve it. Online business isn't a get rich quick scheme.
Elizabeth Gilbert, essayist and bestselling author of "Eat, Pray, Love," "The Signature of All Things," "Committed," and more says she spent six years facing nothing but rejection letters for her writing. Every time she considered giving up, she realized "I loved writing more than I hated failing at writing, which is to say that I loved writing more than I loved my own ego."
That positive attitude and persistent spirit made all the difference. Elizabeth's story is a common one because success isn't for the weak or the impatient.
Persisting even when success seems a long way out
If you are not ready to leave the center stage and allow someone else's needs to occupy your mind, to become your focus and your motivation for pursuing a business, don't start one or try to make money online as a writer. Selfish, self-serving people make for bad business people.
In web writing and entrepreneurship, your heart needs to be big enough to accommodate other people's needs. You need to have the capacity to join the conversation that is already on people's minds and contribute to it positively. Don't lose yourself, but make someone else's problem your own problem and use that as a stimulus to come up with helpful solutions.
Those who succeed in life and business add real value in people's lives—they make a difference.
If you are not ready to stop competing and comparing yourself to others all the time, don't start a business. Trying to keep up with the big players in your industry or to outshine everybody is not only a waste of time and energy, but also a loss of focus.
Let the "A-listers" make their millions and bask in fame. They've earned it through years of hard work behind the scenes. You need to earn your success too by working hard even when the spotlight is not on you. This is your time to sow, so you may reap in due time.
Thus, keep persisting even when success seems a long way out. Don't measure your progress against other people's, or try to please everyone. Work at your own pace, be patient, and enjoy the normal, ordinariness of natural growth It's more fulfiling and more long-lasting this way.
More reasons to embrace patience and persistence in life

Here are five more reasons to stay patient and persistent in your business persuits:
1. It helps you understand "Why."
One of the most glossed over questions when starting a business or new career is, 'Why?' Why do you want that job? Why do you want to start a business? Why do you want to be a writer? Why?
Highly successful and wealthy people like Bill Gates, Oprah Winfrey and Mark Zuckerberg share a common sentiment surrounding success: it isn't solely about how much money you make, it's about who you are and what kind of legacy you want to leave.
While you are waiting for your dream to come to pass, you get time to reflect and get clarity of mind. You reflect on your gifts, your goals, your mission, your ultimate vision of success, and how it all relates to others. That sets you on a path for true success.
2. It brings clarity.
When you have time to reflect and you can answer the question of why you do what you do. It brings clarity of thought and purpose. You know yourself, your strengths and your weaknesses. You know what you want, why you want it and what to do to get it. You are aware.
With more clarity and indepth awareness, your motivation is driven by higher goals and not just monetary rewards and quick fixes.
That clarity is a strong foundation for rich personal growth and development.
3. It builds character.
Just like the Pear tree, if you grow too fast, you may be set up for falling apart when the storms come, or when you achieve more than you anticipated and success is overwhelming. However, when you toil and success trickles in gradually, it builds character. You learn to handle things and people better. You master your impulses and respond better to challenges.
Patience develops you in ways nothing else can.
4. It allows you to appreciate growth more.
When you have worked hard and waited for the longest time for your dreams to come to fruition, you appreciate it that much more when your dreams finally come true. Nothing feels quite as satisfying and fulfilling as working hard for something and seeing it materialize. You appreciate the struggle, the pain, the lessons and the rewards more than fast and easy success. 
5. It makes you an inspiration to others.
The worst of situations make for great comeback stories. That is why the most powerful stories are accounts of overcoming struggle.
When you share your story of a time when you had little and had to be patient and hopeful as your success took root, it's incredibly powerful and inspiring to others.
Everybody goes through hard times and struggles sometimes. Your blood, sweat, and tears can be proof that perseverance pays.
Be positive, stay the course and share your story, knowledge, and experiences with others. The pay-off is compounding and you'll be making the world a better place.