6 Creative, Tried-and-True Ideas to Score Freelance Writing Clients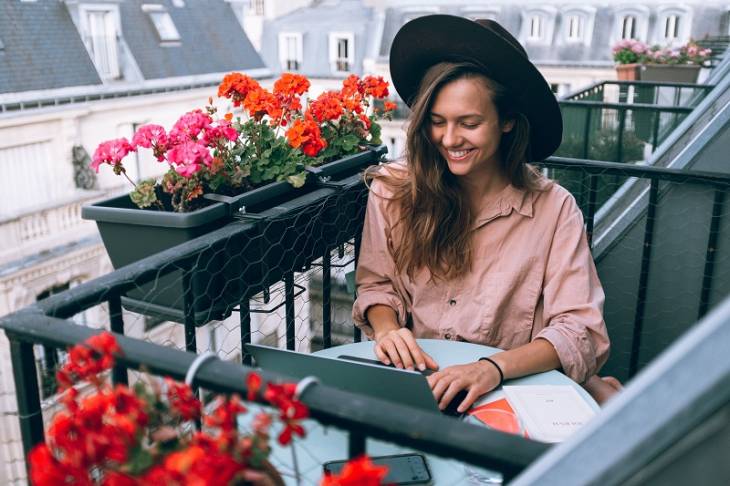 One of the most common misconceptions about freelance writing is that you will have no problems getting clients once you have developed to a certain skill level. The reality of the matter, however, is that even the most experienced freelance writers and copywriters sometimes get into slumps and experience a lull when it comes to finding clients.
For the less experienced freelance writers, the most common reason they get stuck is because they are not confident enough about their skills and hence don't market themselves the way they should.
Experienced freelance writers will tell you it takes confidence to get clients and they are right. However, you need more satisfied clients to feel confident—a classic case of Catch-22.
So, how can freelance writers at all skill levels find paying clients to boost their confidence and freelance business?
Here are six creative, tried-and-true ideas to score freelance writing gigs besides applying for advertised jobs.
1. Get over being shy
Before anything else, get over being shy first. Shyness and lack of confidence is a big problem that faces both experienced and beginning freelance writers with severe repercussions. It limits the success of any writing business and you need to move past it.
Change your mindset from "I cannot do it" to "Yes, I have what it takes to succeed" if you really want to succeed. Become a consistent initiative taker. This may be in the form of initiating a query to an editor or business owner for a copywriting gig or asking for feedback from clients you've completed assignments for.
Never shy away or stop taking initiative even in the face of rejections and negative responses. When you do take initiative, please give it your best effort.  
Basic psychology dictates that when someone asks a question, the reader or listener is required to answer it. So, ask the right questions confidently and appropriately and also follow up on your initiatives tactfully to get the answers you need.
2. Forget the big boys. Go after the underdogs
This is a short-term strategy for both beginning and experienced freelancers when your project calendar is wide open and your confidence level is somewhat low.  Shift your focus from the big clients and instead look for relatively smaller clients, paying particular focus on offering a single service in a narrowed market to fill an existing void.
For example, make an extensive list of local companies in your freelance writing niche like print media, web content, advertising, and sales niches. Identify the big players in the industry and isolate them from your list.
Highlight the smaller, upcoming companies in your freelance niche and look up their business websites. Determine if the small companies offer some kind of report, white paper or auto responder series. If they don't, contact the company and offer to write them one.
Also, analyze the small company's website About page, Facebook page, Subscription page or any other static website page and offer to re-write it to make the page more effective. This may be a simple strategy that might or might not generate a lot of income but is quite effective for filling in big gaps in your work schedule.
3. Reach out to people you already know
I have realized that as much as 90% of my paying freelance writing gigs are a result of referrals from friends and friends of friends, yet in the beginning of my career I used to focus 90% of my efforts on reaching out to complete strangers.
Well, that has since changed, and the reverse holds true now. We all have friends and networks of acquaintances that we should constantly strive to grow and work with.
Go to a friend, former colleague or family member who owns a business. Tell them about your freelance writing/copywriting business and educate them about what exactly you do. Then, ask them to tell you more about their business. You will find that people are generally excited to talk about themselves and what they do hence they will gladly educate you on what they actually do.
Guide the direction they take when talking about their business by asking relevant questions like "How do you get clients?" "Do you have a business website?" Does your website get the kind of traffic you want?" "Have you ever optimized your website?" Identify and offer to help them in areas you recognize your services might be useful to improve their business, depending on their answers.
For example, you might learn your friend has a business website, but the website is static and doesn't have a blog. Take this opportunity to educate your friend about the importance of a well-maintained blog on static websites for SEO, brand building, and business communication purposes. Offer to help them set one up and post regularly to it.
Remember the famous quote by the Roman playwright Titus Maccius Plautus: "Your wealth is where your friends are."
4. Mention a mutual contact to a new client
Cold-calling and handing out business cards to strangers at gatherings or sending out blind letters to complete strangers in order to land clients is not a bad idea, but it can be intimidating, frustrating, and sometimes embarrassing.
A strategy that works better a good number of times is connecting with potential clients you have never met before by cleverly mentioning someone the client knows that you've worked for or with in the past. This helps establish common ground for interaction.
I think back to when I started copywriting. I had no website, no samples and yet I landed a $10,000 project based on the fact that I researched and mentioned someone a client knew that I had recently completed a project for. The new client knew of the quality and standards the other client boasted and based on that alone he felt confident that I could deliver. He called me up for a job proposition even without asking for samples or a website link to my writing.
Of course, this strategy will not always play out in this manner, particularly without showing samples. But it is an extremely effective method for "breaking the ice" and making an instant connection with prospective clients who are complete strangers.
When a new client sees the name of someone they know, they are able to make an instant, personal connection and are more inclined to do business with you as well.
5. Woo past clients with your latest projects
If you are an experience freelance writer but in a bit of a dry spell, extend the idea of mentioning someone prospective clients know to win past clients.
Contact clients you have successfully completed tasks for in the past. Tell them you are just following up on all your clients and mention an idea related to what the client does that is working for someone else that the client knows or knows about, such as a competitor.
Tell the client you can help them implement the same idea and replicate its success or benefits in their own business. Be graceful and tactful when self-promoting your writing services to ensure you are convincing enough and come across in a positive light. All it takes is the client to say they'd like to give what is working for another client of yours a try to get things going.
6. Target website owners who have new sites
If you still don't have any clients, target website owners with new or underperforming sites to find writing jobs that aren't advertised.
There are millions of websites on the Internet and many more are set up every day. Many of these websites are run by owners who are completely frustrated about how their website is performing and have no idea what they are doing wrong, what can be done about it, or where to seek help.
This situation presents a potentially lucrative opportunity for freelance web writers. Many of these website owners would pay handsomely to have anyone tell them what they are doing wrong or better yet help make their website bring in people and business.
This is where you –the freelance web writer or copywriter–comes in. You are the knight in shining armor to the rescue of the damsel in distress!
As a web writer, you know about the 5-seconds rule, where the visitor needs to know what a website is about in less than 5 seconds. The first five seconds on a website will make or break the website's conversion. If a website does not grab a visitor's attention within the first five seconds, and or too many things are competing for the visitor's attention, the site owner is in trouble.
As you are browsing the Internet, you'll come across many new websites. Take a moment to analyze some of the websites, their effectiveness and areas that can be improved upon. Fire a quick email to the site owner and inform him what you found about their website.
Be nice and polite and explain the 5-seconds rule, some fixes that could improve the website's effectiveness and what you could do to help in all of this. This kind of genuine offer to help could easily land you a freelance gig worth significant amounts of money.
Pam Foster has written a wonderful program Site Audits Made Simple that will not only teach you what to look out for when analyzing a website, but also how professional site auditors actually do it.
The best things about auditing websites is job security. The number of websites on the Internet and those coming up every day ensures demand for the expertise of web writers is always high. We could all audit and help improve websites for the rest of our lives and likely never run out of work!