5 Easy Ways to Declutter Your Home While in Quarantine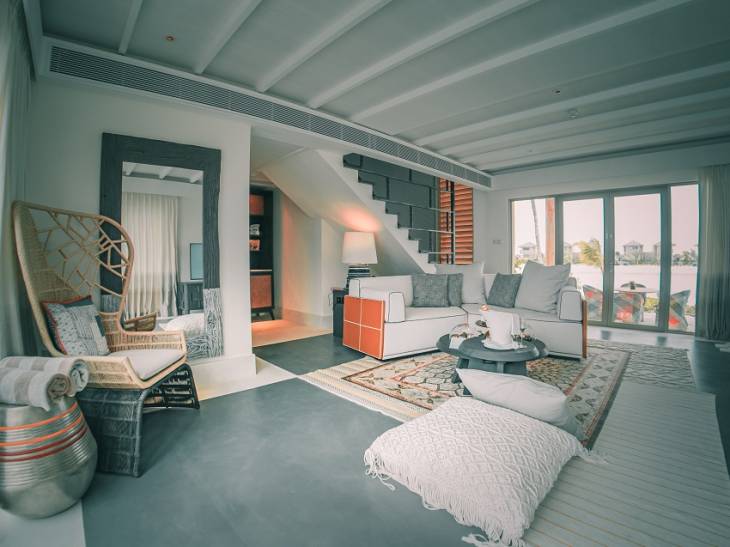 With billions of people all over the world being encouraged to stay at home to help flatten the curve, many now have the newfound time and attention to reorganize their living spaces.
Channeling your inner Marie Kondo has become a necessity during the pandemic, especially during these very stressful and uncertain times.
Benefits of Home Decluttering
Decluttering your home while in quarantine comes with a multitude of benefits. Besides increasing your productivity and using up your free hours in the day to good use, clearing your spaces of clutter also leads to a clearer mind.
Many studies have shown how cluttered and unorganized households can cause feelings of depression, anxiety, and fatigue. There's that liberating and rewarding feeling that comes with getting rid of unused or old stuff.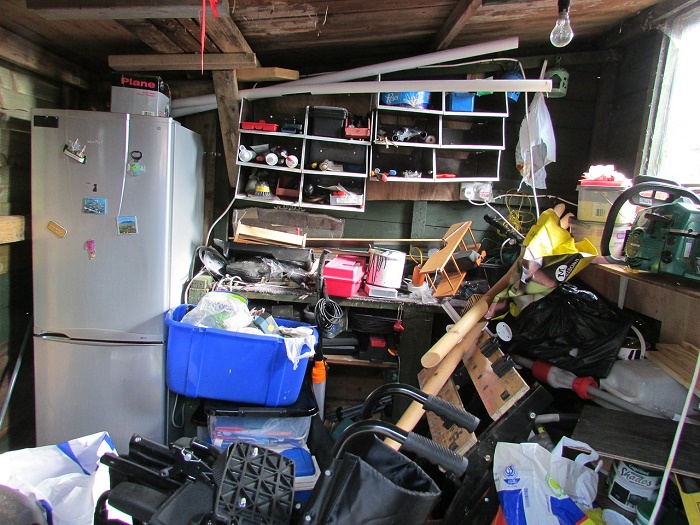 Owning fewer items reduces your overall stress levels at home because you have fewer things to keep track of, organize, and clean.
When everything is in a constant state of flux, decluttering helps to regain a lost sense of control and satisfaction. You can reap positive and tangible results, plus you find more reasons to love your home.
Getting into the "Does it spark joy?" mindset can turn out to be an enjoyable and meaningful activity amidst the COVID-19 pandemic. It all starts with figuring out why you need to declutter in the first place.
Imagine how you want your home to function to fit your lifestyle so you can see how to declutter it. From your wardrobe closet to the kitchen drawers, many storage areas in your home can benefit from a good cleanup.
Top Tips to Declutter Your Home
Here are some ways to turn your cluttered home into a tidier and more welcoming place:
1. Plan, Prioritize, and Categorize
Take a dispassionate approach to downsizing and organizing your stuff. Ask all the hard questions: How useful is the item? Is it sentimental? Is it something that I have been storing for more than a decade?
Make it a habit to choose quality over quantity and focus on what you really use. Do not be afraid to let go of your things, so you get a clearer picture of what your house needs to achieve optimum performance.
Take it slowly as you go through each closet, open all drawers, and assess every item. Group your things by categories to see what you have and determine the objects you don't need.
Sorting your belongings using the four-box method helps. Box up your items into different purposes: one for storing or putting away, one for things that you plan to donate or sell, one for useful items to keep, and one for throwing out. 
2. Take It One Room at a Time
Don't rush into it so you won't get too overwhelmed. Start small and take it one room at a time. Have a clear idea of all the things that you have to do, then narrow it down into smaller goals that you can achieve to make the process easier and more systematic.
Keep in your kitchen and bathroom cabinets only those items that you use on a daily, weekly, or monthly basis. Repack your closet and sort out your clothes.
Embrace a simple and quality lifestyle by ditching those clothes that you haven't worn for six months and arranging those you'll keep into sections, so they are easier to browse. Getting rid of unnecessary baggage will free up space.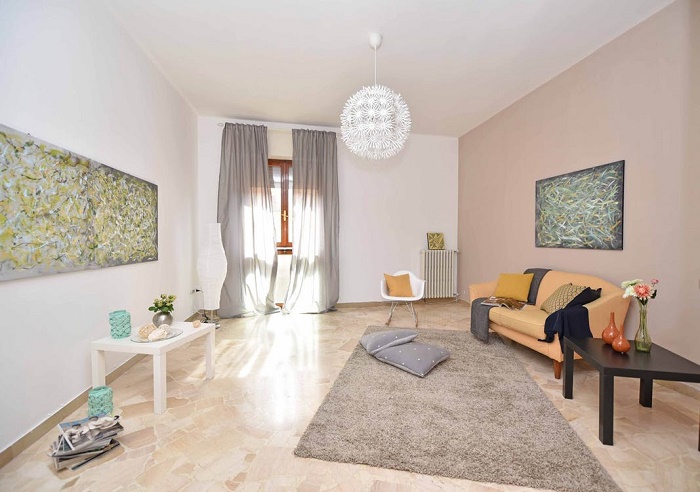 If you've set up a home office, see to it that you organize your desks and make space for those everyday items. Working in a cluttered environment can be bad for your productivity and focus. Make sure that you keep your working station as simple and as functional as possible.
3. Store and Label
After you've determined all of the items that you're going to keep, it's now time to find them a place in your home.
Combine and consolidate your things so you can regain a lot of unnecessarily wasted space. Make an inventory of what you have and where they are stored. Maximize the vertical spaces for more storage options.
The kitchen is one of the most used places in the home and can be tricky to declutter. Start by categorizing and designating storage spaces for your cooking pans and utensils, cutlery, and other gadgets. Prioritize those you frequently use and place them in very accessible areas. Keep everything organized by putting them in small, lidded jars or clear containers and label all your ingredients. 
4. Make It Collaborative and Fun
Decluttering need not be an exhausting endeavor. Get all the members of your family involved and have fun while you're at it. Before you know it, you'll be going down memory lane and reminiscing all the wonderful moments you had with your precious belongings. Work together and think about how you can effectively repurpose and organize your household items.
Unleash your creativity and resourcefulness and put all those boxes and containers you've piled up to good use. That extra Tupperware or food container can be used to organize jewelry and other small items. Small baskets are perfect for your bathroom supplies, while bins under beds can be used to store toys or shoes. 
5. Clean and Disinfect as You Go 
Now more than ever, you must see to it that your spaces are not only decluttered but are also clean, safe, and sanitized. Maximize this opportunity to disinfect, especially those high-touch areas, as you work your way towards getting rid of unwanted and unusable stuff. Deep cleaning will not only prevent dust and dirt from piling up but also ensure that your home is free of germs and protected against diseases. 
Wrapping Up: Decluttering Is a Necessary Task in this Pandemic
Decluttering during the pandemic and lockdowns will make your home more enjoyable, spacious, and easier to clean. Even after the crisis, make it a habit to maintain a clean and organized home for safer and healthier living.
No matter how small, every step you take to declutter your home will help you feel lighter, happier, and at peace. With the right amount of discipline and conscious effort, you'll be able to make the most out of your most personal space.

You might also like...