27 Thought-Provoking Quotes to Push You Out of Your Comfort Zone into Your Future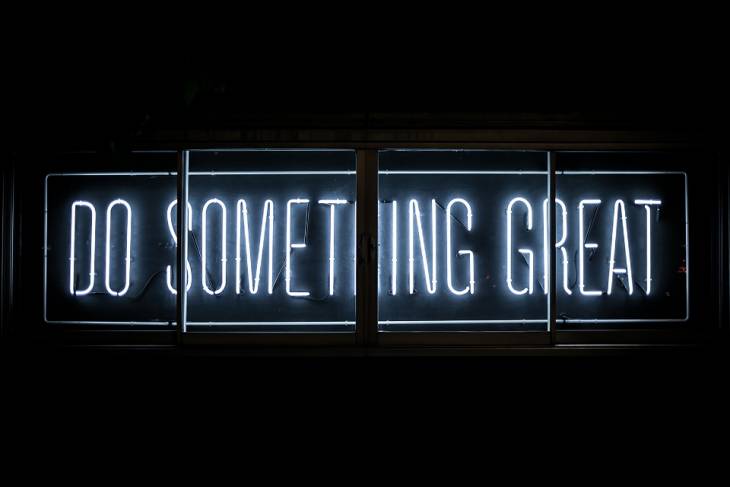 Fear keeps many of us stuck in our comfort zones, where we never grow, develop and realize our full potential. Day after day, we hold on to our "safe" zones afraid of what would happen if we stepped out and tried new things.
The problem with living like this is that we ignore the fact that we are not growing any younger, and each passing day our lives are slowly slipping away. One day you might wake up and there won't be any more time to do the things you have always wanted to do.
You need to step out of your comfort zone and do those things that you've always wanted. Start slowly and cautiously, but do it now. Breathe, step out, and do something great.
Powerful Short Quotes to Inspire Action
Check out these powerful, pithy quotes below and be inspired to take action now and enjoy your best life.
"Some men think because they're afraid to do."
― George R.R. Martin
"The temptation of the age is to look good without being good."
― Brennan Manning
"It takes courage to choose hope over fear."
―Mark Zuckerberg
"All things are difficult before they are easy."
― Thomas Fuller
"The distance is nothing; it's only the first step that is difficult."
―Marquise du Deffand
"The obstacle is the path."
― Zen Proverb
"If the path before you is clear, you're probably on someone else's."
― C.G. Jung
"Wherever you go, go with all your heart."
― Confucius
"Well done is better than well said."
— Benjamin Franklin
"We suffer more often in imagination than in reality."
― Seneca
"The man on top of the mountain did not fall there."
― Unknown
"We become what we think about."
― Earl Nightingale
"Don't let people deter you. That's how you do it."
― Mark Zuckerberg
"Strong people don't put others down... they lift them up."
― Michael P. Watson
"Don't wait for miracles, your whole life is a miracle."
― Albert Einstein
"If the world was blind, how many people would you impress?"
― Unknown
"The best way to predict the future is to create it."
― Peter Drucker
"Some people dream of success…while others wake up and work hard at it."
― Mark Zuckerberg
"One day you will wake up and there won't be any more time to do the things you've always wanted. Do it now."
― Paulo Coelho
"To win without risk is to triumph without glory."
― Pierre Corneille
"Success is simply a matter of luck. Ask any failure."
― Earl Wilson
"You must either modify your dreams or magnify your skills."
― Jim Rohn
"Be a voice, not an echo."
― Albert Einstein
"A man's worth is no greater than the worth of his ambitions."
― Marcus Aurelius Antoninus
"Do you think it is better to fail at something worthwhile, or succeed at something meaningless"
― Tommy Wallach
"If you are not willing to risk the unusual, you will have to settle for the ordinary."
― Jim Rohn
 
"As long as there's life, there's hope."
― Tamora Pierce