20 Features That Make the Best B2B Ecommerce Platforms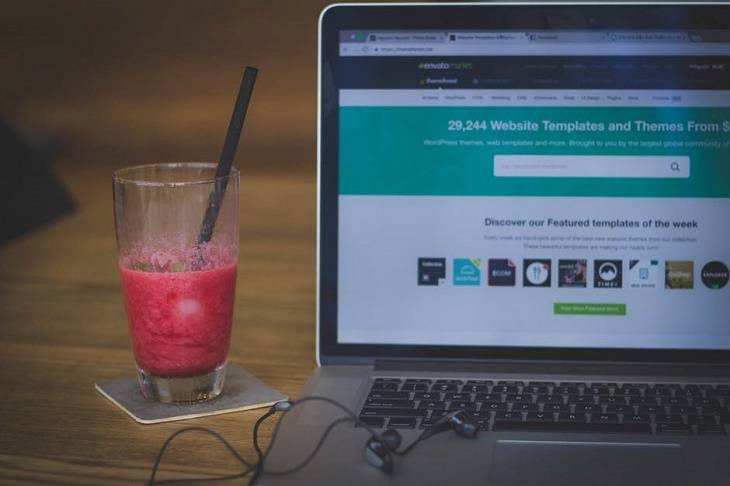 Business to business (B2B) ventures have been witnessing a steady rise over the past few years. Despite taking the online route much later than its business to customers (B2C) counterpart, the gross merchandise volume (GMV) for B2B ecommerce solutions increased from $5.83 trillion in 2013 to $7.66 trillion in 2017, according to stats from Statista.com.
Inspired by the success of B2C ecommerce, more and more entrepreneurs and enterprise businesses are going online with the goal to capture new B2B markets and create a niche for their brand. However, despite being similar in some ways, B2B and B2C ecommerce businesses are essentially as different as chalk and cheese.  
Where the focus of B2C is mainly on acquiring a large volume of customers, B2B essentially means catering to clients with high-volume orders. The difference is further underlined when we evaluate the complex order process and requirements of B2B ventures.
It follows, therefore, that enterprise businesses and entrepreneurs need to look for some unique features when they are choosing a B2B ecommerce platform for their brand.  
Unique Ecommerce Solutions Exclusive for B2B Businesses
When you are selling to other businesses, the processes often become more complex and there are more than one decision makers involved in each step. This means a platform that only offers the core features of B2C will fail to give a comprehensive solution for such a setup.
Opting for a custom solution to offer the required core features of B2B might mean that you are investing a good amount of resources and funds on building your B2B ecommerce platform. Developing a functional and thoroughly tested website for your B2B business is usually a time consuming and intensive process, which might slow down your plans to go online.   
However, you can also opt for one of the many premium and comprehensive B2B ecommerce platforms already available online that is customizable and scalable. Going this route presents a great alternative that takes away the development pains of a custom B2B ecommerce platform and allows you to reach new markets and customers in a much shorter time span.
The turnkey B2B solution that you choose should be able to meet the needs of your business, be able to adapt to your unique processes and offer you opportunities for growth and expansion. This means that you should pay attention to the details and look out for some unique features in the platform you choose that will power your wholesale business.
Top B2B Ecommerce Features to Look Out For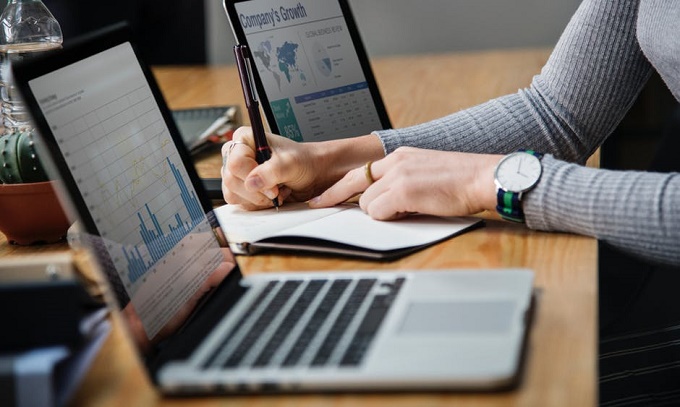 Here are some of the top features that make for a great B2B ecommerce platform.
1. Mobile First
We know that mobile is where online customers are. More than half of B2B buyers begin their search queries on a smartphone and this is going to be as high as 70% by 2020. This means the B2B ecommerce platform of your choice should be built grounds up on the mobile first approach. Better still if the stores are PWA(Progressive Web Apps) and they look, feel and function like a native app. This functionality makes the websites more engaging and hence conversion oriented. You definitely need this for growth, don't you?
2. Multi-Seller Marketplace
To make a business grow you really need to offer a variety of products and services and spoil your customers for choice. What's the easiest way to do this? You guessed it right, instead of sourcing all a better approach is to onboard multiple vendors who come together on your website to offer a host of products and associated services to your enterprise clients. Look out for B2B ecommerce solutions that help you establish a well rounded B2B multi-seller marketplace with features to manage the vendors, their orders and products, payouts, commissions etc.
 3. Multi-store Management
Wholesale businesses usually work on multiple product lines catering to diverse client requirements in terms of order volume and requirements. To make the complex processes easier, having different storefronts for different product lines can go a long way in increasing the ROI and reducing the time taking to close deals.
If your B2B ecommerce solutions have the feature to set up multiple storefronts with different or similar product lines but having unique look and feel, deals, payment options etc. you can beat your competition and register a rapid growth.
4. Multilingual Webstore
Nothing engages your customers better than talking to them in the language they love. This is where having a multilingual website has an edge over an English only site. A platform that enables you to have a multilingual site will help you penetrate and win customers in international markets. Look out for an enterprise solution that helps you create a multilingual site for global customers.
5. Pricing Overrides
When you are catering to businesses of different size, you certainly want to give different pricing to each client based on your negotiations and future business prospects. To achieve this you need to devise a simple solution that automatically reflects different pricing based on the rules you have set in your admin. Look for B2B ecommerce solutions that allow you to customize pricing for different clients based on their login parameters.
6. Enquiry Generation Form
Wholesale business usually caters to clients who have high-volume orders or some unique order requirements. To address such needs you will either have to set up a team that gathers requirements from clients and then takes it forward internally and then communicates to the client. A simpler process is to add enquiry generation form right on the product page to gather the enquiries and directly offer a solution to the clients. If your B2B ecommerce platform has this feature, you will save a lot of time and resource which can be used for business growth.
7. Restricted Login
Security is of prime importance to any business, more so for a business to business environment. If you create a site with compulsory login feature, it will not only enhance your security but will also help you gather additional information about your clients and boost your marketing list which can be used for promotions and customer engagement.
 8. Pricing Comparison
When you are competing with other businesses you need to offer certain features that differentiate your business from the others and helps your customers make informed purchase decisions. Offering pricing comparison where they can compare and choose between various service providers can go a long way in engaging and retaining your clients. Check if your B2B ecommerce solutions have this feature.
9. Wholesale and Retail Prices
The more customers you have the better it is for your growth. So, despite catering to wholesale businesses you won't mind if you attract some retail businesses as your clients. However, these two customer segments need to be given two different sets of pricing. Capturing new markets becomes easier if you can set two different default prices for your wholesale and retail clients. This functionality in your solution provider would be an added bonus for sure.
10. Bulk-order Processing
B2B ecommerce solutions is all about processing bulk orders. Look out for a platform that saves manual time and effort in processing bulk order and automates the processes with a single click functionality.
11. Form Builder
Having various custom and dynamic forms at strategic places on your website helps to capture relevant customer data and requirements. Look for a solution that has form builder functionality and allows you to create and customize forms for your unique requirements.
12. Audit Logs
When you have a large team working for your wholesale business there can be a higher risk of errors and damage to the system. This necessitates that you have an audit log feature which can track, control and revert damage at any point. Secure your business with B2B ecommerce solutions that have this inbuilt feature.
13. White-labelling
Making your brand visibly recognizable is key to long term success. Check for a provider that allows you to white-label your backend as well as frontend. Also, find out if you can add your logo to the communications and notifications channels to give your brand a unique identity.
14. Tax Rule Engine
When you are working cross border and dealing with multiple product lines you need to have a comprehensive tax engine that allows you to add multi-level taxes. Check for this functionality thoroughly in your service provider.
15. Minimum Order Quantity
B2B ecommerce solutions can offer better ROI if they help in increasing profit margins by automatically yet gently nudging the clients to order above a certain minimum threshold. Check for the feature to set minimum order quantity in the platform you choose so you can get a better profit margin by reducing operations costs on larger orders.
 16. User Roles
You are definitely going to have a variety of users on your in your system which will include your staff, clients and vendors. The ability to restrict user accesses and define roles will not only help you manage the business better but will also make it more secure. This is a must-have feature for any enterprise business.
17. Customized Invoice Template
Easy and customized invoicing can not only make life easier for you but also for your clients. Check if your B2B ecommerce platform offers this feature and makes it simpler for you to handle discounts, taxes and other simple details in your invoice.
18. Custom Entities
No two business to business ventures can be the same given the complexities inherent in this setup. Go for the solution that provides to accommodate your uniqueness and lets you create new entities for your unique flow and processes.
19. Single Sign-On
Improving customer experience goes a long way in the growth of a business. Using modern techniques like SOS( Single Sign-On) can make your login process faster, seamless and also offer higher interoperability between various systems. You sure don't want to lose on any of these!
20. Integrated Shipping
If your B2B ecommerce solutions also offer simplified, integrated, discounted and wide-reaching shipping solution with renowned shipping partners you can easily say you have found the Holy Grail of ecommerce success. This feature can be a game changer and if you get nothing can stop you from beating your competitors.
Conclusion
It might take some careful research and evaluation to find a well-rounded B2B ecommerce platform that offers such a comprehensive feature list on top of the must-have B2B features. But once you find it, you have a stay-on platform that will let your business grow and adapt to changing times and new market dynamics.