Why Awarding Deserving Employees Also Rewards Your Company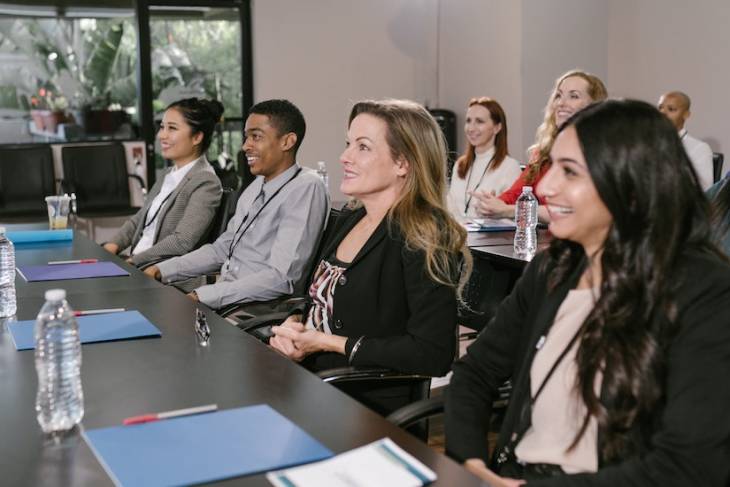 Recognizing achievement in the workplace is one of the most important sources of motivation for any team. This instills a sense of teamwork and high morale among team members. 
Giving acknowledgment to employees can easily be overlooked by superiors. It may seem to be a small thing, but it can affect the performance of an employee. 
Hearing feedback, especially positive ones, reassures employees that they have value to add to the team and encourages them to keep at it.
Awarding deserving and performing employees also benefits the company in the long run. 
Awards Reward Companies Too
Here are some reasons why rewarding and recognizing the efforts of employees is important in the workplace, and other factors that can help employees become their best selves at work.
It Builds Rapport
Every relationship has to start somewhere. A good place to start is to build rapport. Although this step is seen as more of a courtesy, supervisors, managers, and team leaders shouldn't take it for granted. 
Rapport is a form of recognition, of being admitted as a part of the team. The recognition in this context is not as grand as an award, but to be simply recognized as a stepping stone to bigger and more positive outcomes produced by employees that are worthy of incentives and rewards.
One study shows that when an employee feels professionally and socially included, they are more likely to assimilate successfully. Other positive outcomes include cultural integration, competencies, interaction with colleagues and superiors, recognition, engagement, and role negotiation. 
The said study also showed that this was true for both old and new employees. The feeling of inclusion starts with rapport-building, so don't skip this step. This also helps make employees more receptive to feedback in the future.
It Contributes to High Morale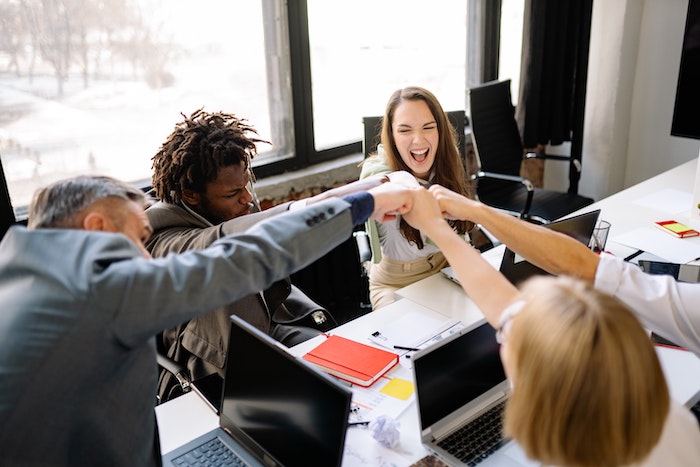 One of the struggles of running a company is keeping morale. Employees with high morale are satisfied with their job and work environment, so it wouldn't be a surprise if they look forward to going to work! 
On the other hand, low morale can demotivate and discourage employees, which can lead to a trend of resignations. Acknowledging the hard work put into a project and giving credit where it's due is the minimum requirement in keeping morale. 
However, with the overlapping deadlines and multiple projects in full swing, sometimes superiors forget to give either team members a "Good job!" or a pat on the back. This will encourage them to keep doing their best and be willing to go the extra mile for the task at hand.
Additionally, to raise employee morale, make sure your company is well-structured, has clear objectives, and prioritizes the well-being of its employees.
It Promotes High Productivity
Rewarding positive behavior reinforces it, making it more likely to occur again. Doing so also reassures employees that good work does not go unnoticed and is highly appreciated. Taking the time to acknowledge someone's work during morning huddles or holding an annual awarding ceremony to recognize best-performing employees are a couple of examples. 
According to the results of a study, incentives and recognition had a positive and significant correlation with job satisfaction and motivation. So not only will the good performance be encouraged, employees become motivated to keep performing well too.
Recognition can come in the form of incentives too! Results of one study show that additional vacation time and helpful coworkers were considered the least important considerations, with prospects for professional growth and higher income coming in first and second. Rewards can come in tangible forms too, such as award plaques and trophies.
It Helps Lower Turnover Rates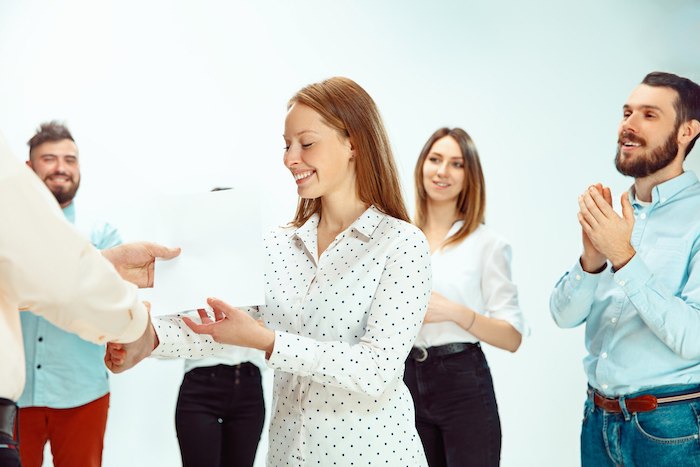 When hard work is not recognized, it may leave employees feeling disheartened. It's normal to seek out approval or a "Job well done!"
Although the lack of recognition is indirectly related to turnover rates, it may contribute to the decision of resigning. No matter how remotely related a factor is to turnover, it should be considered. 
Additionally, data shows that employees quit their jobs for several reasons, including a mismatch between the position and the individual and a mismatch between expectations and work or work environment. Other significant factors include limited feedback, lack of training, and little to no learning opportunities. 
Furthermore, employees that feel undervalued, unappreciated, and overwhelmed with fatigue, experience a lack of work-life balance, and have little to no confidence in their superiors are more likely to resign.
In Conclusion
Learning how different factors can help morph employees into effective, empowered, and competent ones can help you help them help the company. 
Guiding employees and helping them realize their value to the time is pertinent to the success of every project. It may take time, but it's worth it. Think of it as an investment in your employees. If they're taken care of, so will the organization. 
Although existing data and studies are there for review, don't forget to collect data from the source: your employees. Performance evaluations of superiors are a great tool for assessing feedback etiquette in the workplace. Additionally, management can support HR in efforts to improve workplace culture.