What Do You Know About Spinal Cord Injuries and Injury Lawsuits?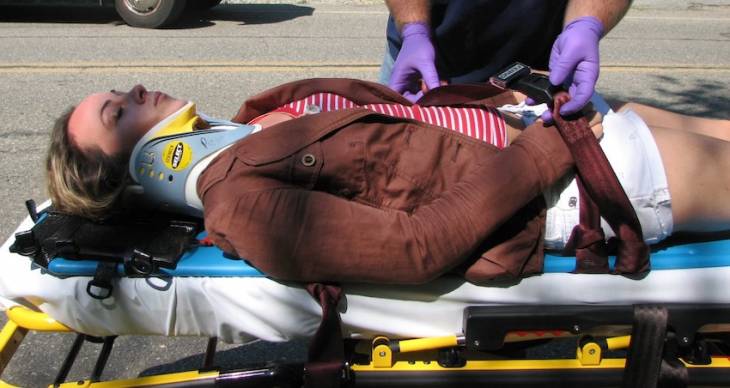 Photo: Alexisrael / Wikimedia
Every year, between 250 000 and 500 000 people suffer a spinal cord injury (SCI) worldwide, according to the World Health Organization (WHO). The majority of spinal cord injuries are due to preventable causes like car crashes, falls or violence.
A spinal cord injury can not only impair your life, but people with a spinal cord injury are also two to five times more likely to die prematurely than people without a spinal cord injury, according to WHO.
When someone suffers a spinal cord injury, it can be traumatic to imagine what lies ahead. After all, life with paralysis can be hard and expensive. Many people can't go back to work after recovering from their injuries, and this can lead to financial problems for them and their loved ones. 
Since a significant number of spinal cord injuries occur due to the negligence of another party, then you can seek compensation to cover for all future expenses. In this case, you can file a spinal cord injury lawsuit so that justice is done.
Let's explore what you need to know about a spinal cord injury lawsuit process.
Finding a spinal cord injury lawyer
It can be a huge struggle to manage bills, rent, and medical expenses while recovering from spinal cord injuries. As such, it is advisable to find a personal injury lawyer and discuss with them how you or a loved one have suffered from a spinal cord injury caused by a third-party's negligence. 
If your attorney determines that you have a strong case to file a lawsuit for compensation, then you can hire that lawyer to fight for that on your behalf. Ideally, find an attorney specializing in spinal cord injuries who'll be able to understand the current and future expenses you may incur.
While finding a specialized spinal cord injury attorney with the right experience can be hard, you can look within your social network for referrals. Ask family and friends for recommendations, as well as victims of spinal cord injuries who have successfully filed lawsuits for compensation.
You can also search online for reputable law firms that handle such cases. There is no shortage of quality attorneys online who can help you get compensation.
Make sure the lawyer who handles your case has experience in spinal cord injury cases or similar cases, and they have the resources and tools required to win your case.
When you find an attorney who you feel and have determined can represent you well, read carefully and understand the representation agreement they present to you before signing it. This agreement is a contract between you and the attorney.
Working with a spinal cord injury lawyer 
The good thing is that an attorney with enough experience in spinal cord injury cases can know everything about spinal cord injury expenses and special needs. Ask them about the specific and expected medical and quality of life requirements associated with spinal cord injuries. This way, you 'll learn about your needs in the future.
Spinal cord injury attorneys can also accurately calculate settlement value and consider all current and future economic damages as well as non-economic damages that you may incur. The non-economic damages are costs related to function loss, pain, suffering, emotional stress, and many more.
Cases that involve spinal cord injuries may also involve claiming an insurance policy to cover for your damages. Your attorney can communicate with your insurer to claim insurance payments for your injuries or damages. For instance, if you are in a traffic collision, your insurer and the other party's insurer can be contacted by your attorney through what is called a letter of representation.
Ultimately, your attorney can handle the communication with an insurer and liable party on your behalf until a fair compensation deal or agreement is reached. However, if there is no agreement, then your attorney can file a lawsuit on your behalf.