Top Tips for Retaining Employees in a Competitive Market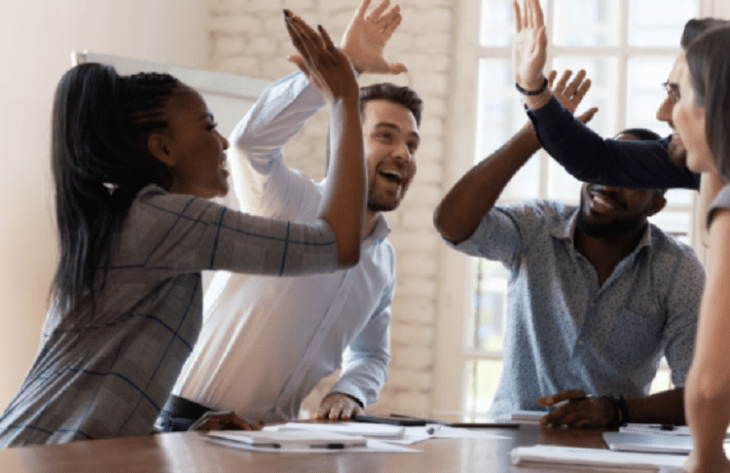 In today's hyper-competitive business market, it is essential to keep your best employees. But, that is not always easy.
In order to retain the top talent in your company, you have to adapt to new tech, trends, and strategies, as well as offer more than just a decent salary.
Here're some top tips that will help you ensure that your employees are happy and want to stay with the company long-term:
1. Be more flexible
The desire for flexibility and control over work hours can be critical in employee satisfaction, especially among younger generations.
Not everyone wants to come in at 7 AM every day. On the other hand, some employees are happier with an early schedule.
Allowing employees to set their own schedules (as long as they are reasonable) will help you keep them on board.
Remote work is a huge trend and has become more popular than ever since the pandemic disrupted many offices across the world. Many employees prefer the option to work from home, even if it isn't every day.
A hybrid schedule of in-office and remote work can keep employees motivated, and it has a ton of other possible benefits. It helps to cut down on energy costs at the office and often increases productivity across the board.
2. Leverage automation
Automation is rapidly increasing in every industry, and companies must embrace these technologies to remain competitive in an ever-changing workforce.
There are tons of software options to help minimize repetitive tasks, allowing your employees to focus on the more meaningful tasks - and avoid burnout.
There are also programs that utilize artificial intelligence (AI) in order to quickly and efficiently monitor your employees' interactions and progress.
If an employee's productivity seems to drop off, you can address the issue ahead of time and build a strategy to both keep them on board and increase their motivation.
3. Offer extra benefits
Most companies offer a couple of weeks of paid time off and a 401k, but that isn't enough to attract and retain the top talent anymore.
Many places are adapting a flexible vacation time policy so that employees can take time off whenever they need to - and it's proved to be successful.
Employees feel valued when they can take a day off to visit their child at school or just relax after a stressful project. Companies have found that most people don't take advantage of this policy and that it even increases productivity in many cases.
In addition to PTO (Paid time off, planned time off, or personal time off), there are many other benefits you can provide to retain your top talent.
Monthly wellness allowances can allow employees to get a massage, hire a house cleaner, or order a meal prep kit when they otherwise wouldn't treat themselves.
Offering an array of classes, both for wellness and career skills, can keep employees engaged and growing in their position.
Pet-friendly offices, free gym passes, and time off for volunteering are all unique ways to keep your employees happy.
Benefits don't have to be huge to retain your talent - be creative in what you offer.
4. Embrace sustainable business practices
"Sustainability" is more than just a trending word - the future of companies heavily relies on adopting more eco-friendly practices.
In fact, GetSmarter's Sustainability Report shows that 61% of the people believe it's mandatory, and 46% will not work for companies that don't use sustainable business practices.
Professionals who work for sustainable companies also report being more productive, happier, and appreciated.
In conclusion
It's never easy to retain the top talent you've worked so hard to recruit and train. But, as shown above, there are some things employers can do that will make it easier for their team members to stay with them long-term.
Keeping those strategies in mind. They will help you outshine your competitors and keep your star employees.