The Best Tech Careers and Jobs Today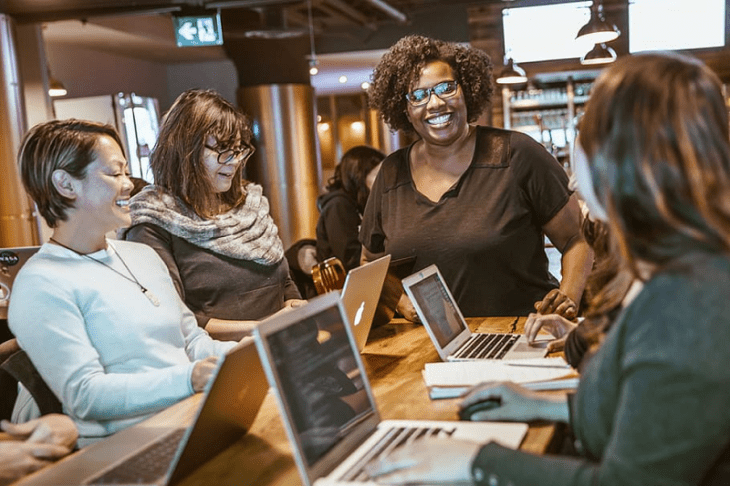 It is not a secret that the advent of technology and how we utilize tech and information has altered how the world works. Everyone now has to factor in technology in the decisions we make regarding how work is done and even how we socialize. Ignore technology at your own peril.
As a result of the technological explosion across all industries, careers in technology and opportunities arising from technological developments have grown to unprecedented degrees, and they'll continue to rise. According to a recent survey by Glassdoor, 11 out of the 25 highest-paying in-demand jobs in 2018 were in technology.
The technological explosion has ushered in progress in communication and computer technology, which has sparked what has been dubbed as the "information revolution." In the midst of this revolution, which is marked by current economic, social and technological trends, interest has arisen in the use of information technology (IT) and management of information.
IT drives the dynamic information infrastructure that's become incorporated on a worldwide scale in all aspects of the human experience—socially, culturally, and economically. Databases, computer systems, websites, mobile gadgets, servers, voice networks, and more are all components of this broader, connected information-technology ecosystem.
If you are fascinated by technology or would simply like to pursue a career in tech, the opportunities for career growth and advancements couldn't be better anywhere else.
So, Which Are the Best Job Opportunities in Tech?
The world is incredibly hungry for professionals with skills in technology to make our obsession with tech possible. Technology jobs and careers are thus in high demand and feature prominently among lists of the highest-paying jobs.
The median annual wage for computer and IT occupations, for example, was $86,320 in May 2018, which was higher than the median annual wage for all occupations of $38,640, according to the US Bureau of Labor Statistics (BLS).
Besides offering great pay packages, jobs in tech are also among the most satisfying and evolving fields on the planet, with arguably the best career growth opportunities in the market.
The Bureau of Labor Statistics projects computer and information technology occupations will grow about 12% from 2018 to 2028, much faster than the average for all occupations. Some specific jobs in these fields are expected to see even greater growth, as high as 27%.
Here's a list of some of the consistently best technology jobs and careers you can pursue to make a rewarding profession and living in the world of tech:
1. Information Security Analyst
Everything is interconnected nowadays. Even mundane things like desks, structures, offices, and cities are being made to hook up with networks. It creates a need for all these systems to be protected and kept within new security standards and heights of efficacy.
Those networks must be executed with the best techniques in mind. It's at least essential that they be or are secured and protected from cyber-attacks to the maximum degree possible.
That opens us a fast-growing career opportunity for information security analysts, which looks to become more crucial in another decade as technology advances.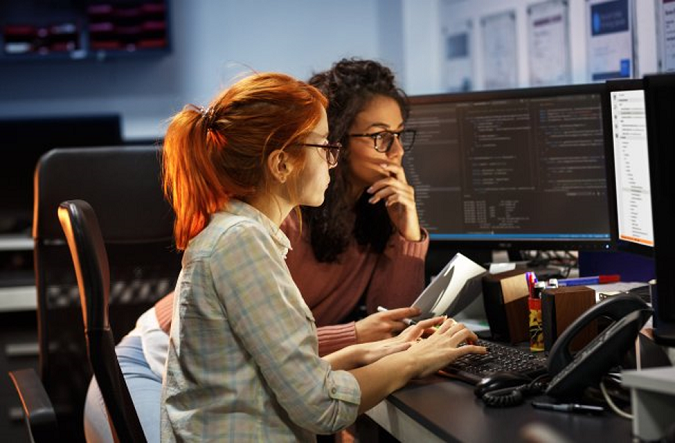 Responsibilities of Information Security Analyst:
Monitoring security related programs
Explore security breaches as well as other cyber security events.
Install security measures and also operate the computer
Install software to secure systems and information infrastructure, for example firewalls and data protection apps.
Document security breaches and measure the damage that they cause.
Utilize the security team to do evaluations and find network vulnerabilities.
Repair detected vulnerabilities to keeping a high-security standard.
Stay current on IT security news and tendencies.
Develop company-wide guidelines for IT security:
Perform penetration testing.
Assist colleagues to install security applications and know information security administration.
Re-search security improvements and create recommendations for management.
Stay up to date on information technology trends and security standards.
Educational requirements & Qualifications:
Typically, a bachelor's degree in computer science, information science, or a related field is required.

Some employers prefer applicants who have a Master of Business Administration (MBA) in information systems.
2. Mobile App Developer
As today's digital world continues to improve at breakneck rates, almost all technology is now increasingly available in handheld gadgets. Since the release of the first smartphones, our cellular apparatus and mobile gadgets have progressively come to become an even more critical aspect of our everyday lives, which is poised to grow further.
However, it isn't the phones themselves that are essential in this role. It's the software that our mobiles have that let us access different solutions and career opportunities. There's just a constant race to develop new mobile programs that affect how we interact on this planet. This makes mobile software developers key influencers in our daily lives, and their work high demand.
The folks who possess the expertise in developing mobile applications will continue to be in high demand, as well as highly compensated for their role and efforts for the foreseeable future.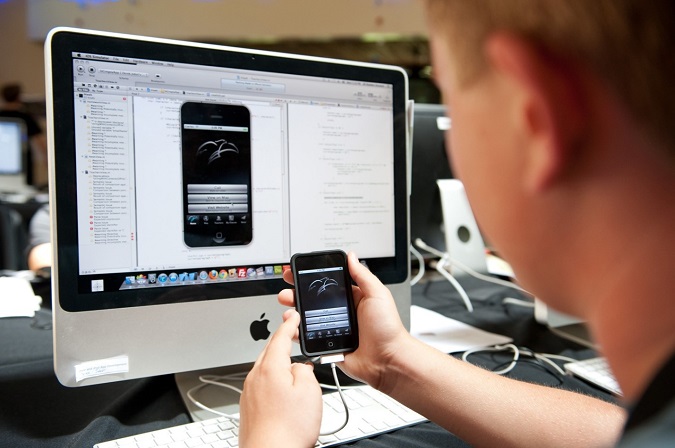 Responsibilities of Mobile App Developers:
Mobile app developer's chief obligation is to generate, maintain, and execute the source code used to create mobile programs and apps that fulfill the demands and requirements of users.
As a mobile app developer, you will:-
Produce fully functional mobile applications writing clean code
Build custom software solutions for businesses
Perform user interface (UI) tests to identify malfunctions
Troubleshoot and debug to optimize performance.
Education Requirements & Qualifications:
On average, the minimum requirement to get in as an entry door programmer in many cases are is a bachelor's degree. Higher-level role may require applicants to possess an advanced degree level training and certificate, like a Master's degree.
Within this business, experience matters a great deal, so it is highly recommended and a very good idea to look at getting an internship in this critical field.
Other skills you'll need include:-
Knowledge of cross-platform development
Knowledge of several programming languages
UI/UX Skills
Team work
3. Internet or Web Application Developer
In our world today, if a company doesn't have a website, it almost means the company does not exist. That is true because people turn to the internet first these days to look up companies, brands, products and services. Web programmers are the people who build Internet-based applications that we visit online and spend a lot of time on.
If you don't think the internet is going away any time soon, then it's guaranteed that those businesses that build websites people love will continue to be significant players in the market.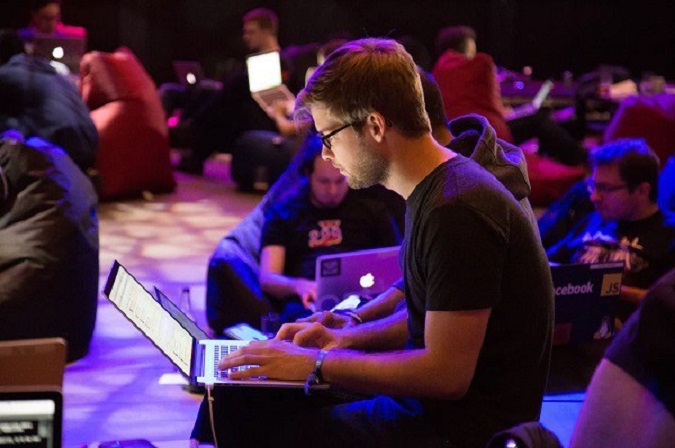 Responsibilities:
Many companies choose to create web apps to improve user interaction with their services. You might even be using some of them in your daily life without even knowing it. Google, for example, has a web application version of all its services: Calendar, Drive, Maps, Gmail, YouTube, and more. The web app version of these portals is very similar to the native applications.
Similarly, Amazon, the giant e-commerce marketplace, has a web application that offers a very similar experience to the native mobile app for its Amazon Video and Amazon Music platforms.
Sometimes, a web application development is carried out to make a mobile app accessible from a computer. An example is the instant messaging platform WhatsApp or Telegram. Both allow you to read your conversations, send messages, access multimedia files etc.
Education Requirements & Qualifications:
A bachelor's degree in computer science is generally required for this career
Many employers expect their developers to hold a bachelor's degree in computer science.
In bachelor's degree programs, students learn the different programming languages, how to create computational models, how to diagnose, analyze and fix software problems, how to create advanced algorithms, and more.
4. Database Administrator
Modern organizations and firms collect enormous amounts of information as people use their digital tools. This information helps them make decisions regarding their future, and that information has to be organized, interpreted, and protected. If you're a problem solver with high-quality analytical abilities, becoming a database admin might be a high-quality career route for you.
The information that firms gather help dictate their potential and business strategies. Putting that information that's stored in databases into the control of somebody competent is vital.
Your responsibility as a database administrator is ensuring the optimal performance, ethics, and security of a database. You're going to be involved in the preparation and evolution of the databases, in addition to troubleshooting any problems concerning those databases and users.
Responsibilities:
You will make sure: -
Data remains consistent throughout the database
Users access data simultaneously, in a shape which suits their demands
There's a supply for data security and retrieval controller
To enforce organizational standards and security
Education Requiments & Qualifications:
Bachelor's degree in computer science,

information science

or a related field

is required for most entry-level positions

In some cases, a master's degree is required for higher-level positions.
5. Computer Software Developer
According to the BLS, computer software developers are the creative minds behind computer programs. "Some develop the applications that allow people to do specific tasks on a computer or another device," notes BLS. "Others develop the underlying systems that run the devices or that control networks." This may be a fantastic career path if you are a creative-minded techie.
An essential requirement in this type of work is always eloquence in programming, as well as using mathematical models or scientific analysis. When you have those skills and competences locked down, there is just an enormous variety of opportunities available to you.
Building new software capabilities and fixing bugs or adjusting features in existing software are two of the most common functions within this specific job as a software developer. Beyond this, other essentials are quality written communication, logical thinking, problem-solving, and business-savvy so that you can create the software that people are searching for and want.
There are always new things happening in this career environment. That's precisely why a career in software development isn't going anywhere at any time soon. As such, continuous learning is therefore of the essence to remain at the top of your game in this job.
Responsibilities:
Research, design, implement and manage software programs.
Utilize programmers to design calculations and flow charts
Produce clean and efficient code based on specifications
Integrate applications components and third-party apps
Confirm and install systems and programs
Identifying areas for modification in existing programs, and subsequently…
Troubleshoot, debug and upgrade current applications
Gather and evaluate user feedback
Recommend and implement developments
Create technical documentation with reporting and reference
Educational Requirements & Qualifications:
Bachelor's degree - typically in computer science, software engineering, or a related field
Strong background in computer programming
Knowledge of agile development methods.
Experience with applications design and growth within test-driven surroundings
Skills related to the industry in which they work. Developers working in a bank, for example, should have knowledge of finance so that they can understand a bank's computing needs.
That's the Tip of the Iceberg
That really is only the tip of this iceberg. The technology sector is chockful of opportunities and projects that are going to continue growing in importance for decades to come.
Tech jobs and careers strive to provide high value services and solutions to the world. This is excellent news for people who are tech savvy, but even for people that are perhaps not, there's somewhere you can fit and develop necessary skill sets to pursue a tech career.
If you're interested in pursuing a career in tech, go for it! It's a viable and very lucrative path to follow. With a will to learn, you can get an excellent grip on your preferred tech field.