The Benefits (and Myths) of Using Automation in Marketing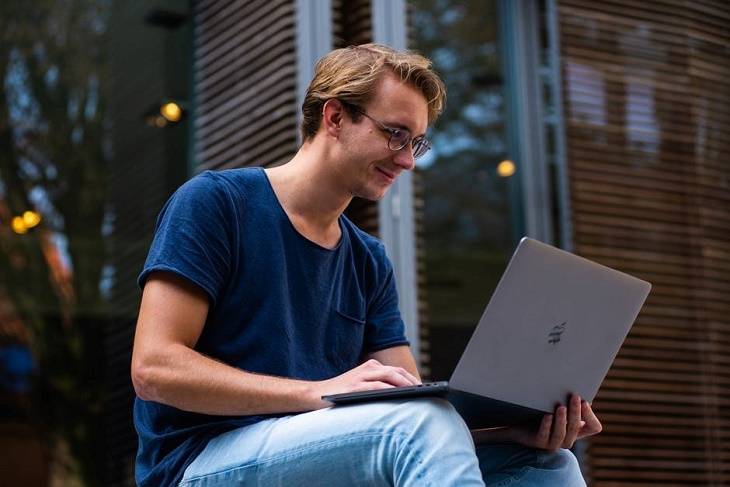 Industry projections indicate that over the next few years, investment in automated marketing will almost double from its present level. Automation technology is rapidly rising. It's taking off.
On average, 49% of companies are currently using marketing automation, with more than half of B2B companies (55%) adopting the technology, according to stats by CMO digital marketing publication owned by Adobe. Further, 91% of the most successful users agree that marketing automation is "very important" to the overall success of their marketing across channels.
But, before you get too excited with these amazing stats, and before we go deeper and talk about marketing automation strategies, let us dive in into the basics first.
What is Automation in Marketing?
Automation in marketing is the use of software to automate monotonous and repetitive tasks of business marketing and communications, such as emails and social media. The aim is to ensure better management of time and effective execution of time-consuming and repetitive tasks.
Automation is a powerful method that helps to mechanize and streamline marketing processes. More marketing departments are using automation software to eliminate resources and time wastages by applying automation on repetitive and mundane tasks like the following:
Creation of manual email campaigns
Advertisements that are placed online
SMS messaging coordination
Data analysis and management
Social media post dissemination
Like most of the new technology nowadays, automation in marketing is evolving constantly. You need to keep abreast of the latest trends in marketing and use automation technology properly to increase your total business transactions and generate more profits and revenue.
Marketing automation requires the right platform that is more than a bare minimum, simple support tool. The right marketing automation platform should give you the ability to streamline difficult everyday tasks, giving you more time for planning and executing other business operations.
Benefits of Automation in Marketing
Automation is especially useful for marketing your business to attract more buyers and more website traffic. It can help you achieve more customer loyalty and retention. Paired with other marketing strategies like personalization, automation in marketing can bring you more engaged customers and prospects through sharing content and messages that are highly relevant. This in turn can help you to turn prospects into customers that are very loyal.
With automation, you can build up personalized connections, engage with multiple connections at once and save time. Effectiveness of this marketing method is captured well in key statistics linked to automation. Some of the noteworthy statistics that can help you understand the value of marketing automation include:
Marketing automation technology tool spending is projected will reach a whopping $25.1 billion annually by 2023.
Marketing technology budget is higher than advertising investment in increasingly more companies.
77% of top-performing companies say their most compelling reason for implementing marketing automation is to grow revenue.
74% of business owners say the best benefit that they get is their ability to save time.
79% of companies consider it vital and have been using automation in marketing for at least three years.
But, like most things of value, there are myths surrounding marketing automation that can discourage or hinder you from making full use of the technology that you should know about.  
Dangerous Marketing Automation Myths
The evolution and growth of automation has made it one of the best option for businesses, which means it is practically non-negotiable. There are, however, businesses and marketers who have not fully adopted automation because of some myths surrounding it.
Here are some of the dangerous marketing automation myths you should be aware of.
1# Automation in marketing is only good for email
One of the best business strategies and also one of the smoothest operations to automate is email marketing. However, contrary to what some people think, email marketing is not the only operation that can be automated.
You can actually also successfully automate other aspects of your busines, including landing pages, lead generation, management activities, social media, and many more. All these other business tasks can be automated to varying degrees. 
Automation improves and touches almost every metric overarching your marketing efforts, not just email. Once you know this and the benefits of marketing automation, it becomes clear automation can save your business, both money and time, across numerous channels and verticals.
2# Marketing automation is a form of spamming
Marketing spam is a message that shows up automatically in your inbox that is irrelevant or otherwise inappropriate. It is annoying bulk email messages sent to users.
If the content that you are sending to your users doesn't reach them in a way that is personalized, it may be considered spam and is not worth sending at all.
Most automation in marketing, however, delivers content that is relevant, as well as useful. Your automated marketing messages should be based on users' interests and informed by who they are, how they found out about you and what they are actually looking for.
Non-spammy marketing automation gives an opportunity for businesses to interact with customers in a productive way, while guiding them through the buying cycle step-by-step.
3# Marketing automation software is expensive
Some people think the tools and software used for automation are too expensive. While some subscriptions to premium marketing automation software can scale up to six figures per month, most automation software vendors offer free and tiered pricing to suite every budget. Depending on various factors and features, you can always find something that works for you. And pricing is also often available on a monthly, quarterly or annual basis, whichever you'd prefer.
Do your research and speak confidently to sales representatives of marketing automation software you want. You may just find an affordable deal that changes your business fortunes. Marketing automation costs span a wide range, including free trials, so you shouldn't be scared. The automation software are a blessing to marketers for many different reasons.
Why Marketing Automation Software Are a Blessing for Marketers
For most marketers, marketing automation software provide effective ways of getting in front of more consumers for better conversion rates and better chances to increase revenue.
But, how exactly does marketing automation software help you do more with less effort?
Brands and marketers invest in automation software in their businesses to overcome time and resources constraints when doing, among other things, real-time communications, pre-purchase nurturing, channel work, resource management, and more.
From the perspective of a marketer, business owner and entrepreneur, here are some of the benefits of marketing automation software. 
Keep in mind these benefits apply to leading marketing automation software, including SimilarWeb and Semrush for keyword research and business intelligence analysis, HubSpot and Marketo for inbound and engagement marketing, and Mailchimp and iContact for marketing emails.
1. They can reduce shopping cart abandonment
Abandoned shopping carts are big fears for retailers. Estimates show the average rate for it is 79% as of last year. By sending triggered emails automatically to those who left items that were unpurchased in their shopping cart, marketers can reduce the rate of cart abandonments.
In this case, marketing automation software can also be used to determine how long it would take to send emails as reminders after a customer has logged out. It can also help to compose more compelling subject lines to make sure your emails sent are opened.
2. They can increase email open rates
E-commerce brands can increase their overall email open rates by using automated A/B testing software in components of their email campaigns. Many marketing automation tools can store historical customer data that you can use for optimization to increase your email open rates.
Whether it is through ensuring that an email is added with the correct content, sent at the correct time, or the subject line is optimized by personalization for the user, these are some of the measures that result in improved, data-driven outcomes and decisions.
3. They can boost revenue through up-sells
It has become standard for different applications and emails to include a section that shows "similar things others looked at" or "other customers also bought the following." These types of recommendations through email or on a web page can be tailored and automated to the buying preferences of each individual consumer. It can also be based on users' previous browsing history, which is also a great personalization method.
You no longer need to break apart every piece of data manually. With the correct marketing automation software, this can be automated so that you don't have to worry about individual consumer purchase data, if you are hoping to up-sell to them.
4. They can enhance loyalty programs
Automated marketing software can be deployed to pull useful data for running customer loyalty programs in real-time as deals and incentives for customers. This can be achieved on different channels while a customer is in a store, on a website, or even when they are going through social media.
Automated loyalty campaigns can help you decrease rejections, grow a true culture of loyalty that increases customer retention, while also creating staunch advocates for your business.  
5. They can trigger a positive domino effect
Marketing automation software, at the core, aim for measurable results and actions. Using the software in your marketing can trigger a domino effect or chain reaction that creates a cycle of engagement and actions, which are continuous and beneficial for the brand and the customer.
Email marketing, for example, has been at the core of B2C marketing strategy for many years. But, when it is paired with the correct automated solution, you can enhance it and make it better and easier to achieve maximum results and greater return on investment (ROI).
The cumulative effect produced by an automated solution can set off a chain of desired actions and events that is greater and better for your business and marketing campaigns.