Minimalism In Skincare: Is Less Really More?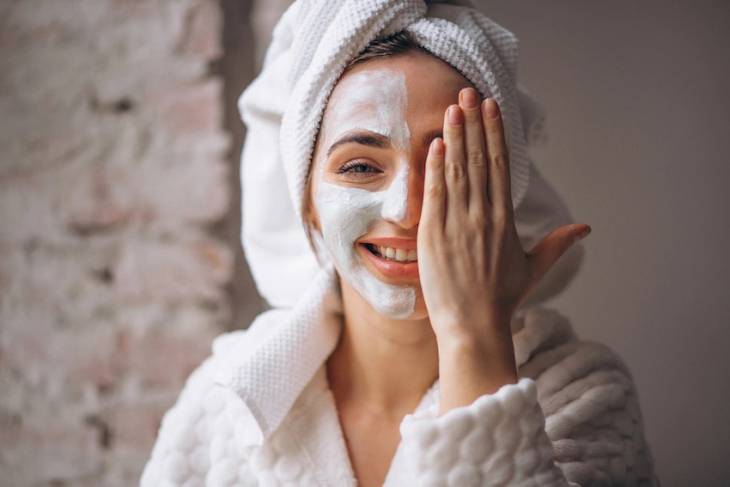 When it comes to skin care routines, a well-known trend is the 10-step Korean skincare routine. The 10-step skincare routine has numerous stages, including cleansing, exfoliating, hydrating, and protecting your skin with ample amounts of broad-spectrum sunscreen. But not all steps and products may be necessary.
Some of what this skincare routine indicates may even do more harm than good, if your skin type isn't a perfect match. But this trend was a popular one in the past.
The 10-step skincare routine is just one of the many skincare trends people who want brighter and glowing skin feel like they need to do. But many of these routines are not for everyone. And soon after, people realize they do not have the time. Moreover, adverse effects such as irritation can happen among different skin types.
Influencers and celebrities will tell you that you must incorporate products A, B, and C into your skincare routine. Otherwise, your acne will flare up. Every month, there are new sets of "cult favorites" that it's become challenging to keep up. Later, that seemingly boring moisturizer that does an excellent job now feels less sparkly next to a moisturizer that promises to give all.
But here's the thing: your skin is smart, and you need to realize that it knows what it's doing and what it needs. So, if you ask, "is less really more in skincare?" The answer is a resounding "yes!" And here's how a minimalist skincare routine can help your skin reach its full potential.
It's about knowing what your skin needs.
Skincare is science. It may take a couple of trials and errors before you find a suitable routine. There is no such thing as a "one-size-fits-all" routine since everyone's skin needs are different. Skincare is personal because our bodies' chemistry is all uniquely and beautifully made despite promising recommendations from beauty gurus. The best skincare routine is the one you must find by yourself. 
The ultimate goal of skincare is to maintain a healthy skin barrier. Once you've met your desired skincare needs, adding more steps is unnecessary and potentially harmful. However, there are ways to simplify your skincare routine. And doing so helps you focus on what is necessary, develop mindfulness in the products you use, and save yourself from problems that may force you to resort to more expensive solutions. 
What Different Skin Types Need
However, there are always basic steps that everyone without a skin problem must do: cleanse, tone, exfoliate, moisturize, and protect. Different skin types will also have specific recommended ingredients. For example, hyaluronic acid is best for dry-skin folks. Meanwhile, combination skins may reap the best benefits of Niacinamide. 
There is no harm in trying out a skincare product or two in several months. But make sure you're mindful of its ingredients. In using skincare actives like AHAs and BHAs, you should know the difference between skin purging and breakout. Skin purging speeds up the skin turnover process, while breakouts result from irritation or mismatched ingredients. 
If your skin is sensitive, it's even more advisable to keep your routine to a minimum. In other words, you may need gentler cleansers and calming products. Sometimes, you need a specialized trip to an aesthetician or dermatologist.
Most sensitive skin folks are just a few fragrances, alcohol, and some chemicals away from irritation. You may also need products specially formulated for your skin type. They may not have glitter, fruity scents, or Tiktok-ready consistencies—but they may be the best ones for your skin. 
How to Find the Right Skincare Products
The rule for testing skin care products is at least three months to gauge a product's effects. This way, you can determine whether a product is working for you or against you. Learning about the ingredients can also help you determine which products will go well and which won't. 
But how do you make your skincare products address your specific skin concerns more efficiently?
It's all about balance.
Skincare is not all topical. Remember, skin care is merely a supplement, and great skin is possible through a balanced and healthy lifestyle. Here are some tips you can do to achieve a healthy skin barrier.
1. Be mindful of your dietary choices
Never underestimate how food choices can affect the appearance of your skin. A good gut translates to good skin. Incorporate foods with high antioxidants, healthy fats, and vitamins A, C, and E into your diet. And, best to refrain from oily and sugary foods.
2. Focus on hydration
When skincare gurus said that proper hydration is the key to the fountain of youth, they did not only mean topical hydration.
You can slather your face with all the hydration serums and moisturizers. Still, nothing tops drinking eight glasses of water daily. Or make sure to keep your body hydrated throughout the day.
3. Develop proper sleep hygiene
If eye creams are not lightening those non-genetically caused dark circles, perhaps your sleep habits have something to do with it. At night, our skin undergoes repair processes. 
As such, the lack of sleep may hinder your skin's recovery time. So, ensure you get 8 hours of sleep for that healthy-looking under eyes.
4. Know what your skin needs
Listen to your skin constantly. People will discover many skincare trends and concoctions in the future, that is for sure. But knowing what your skin needs will keep you more focused on the routine that works for you.
Trying new things is okay. However, don't let the latest trends and aesthetic products in the market distract you from what works for your skin type.
5. Consider foundation-free makeup
Makeup is a fun way to enhance your beauty and express yourself. However, they can sometimes cause breakouts or other skin concerns. As such, people nowadays are trying foundation-free makeup to reduce the heaviness of this product. It can also let someone build lasting confidence in their skin through time.
It's time to go back to the basics.
For some, their skincare journey was the entry point to their wellness journey, as it is a beautiful way to explore oneself. However, not everyone's skincare journey is the same.
While yearning for results, you may look closely into your health habits. You may approach skin care in a more holistic, yet minimalistic way to practice mindfulness and focus. 
Instead of solving all your skincare problems with one product at a time, it's time to toss some products away and go back to the basics.