Shoppers Want Retailers to Reduce Packaging, Amazon Study Reveals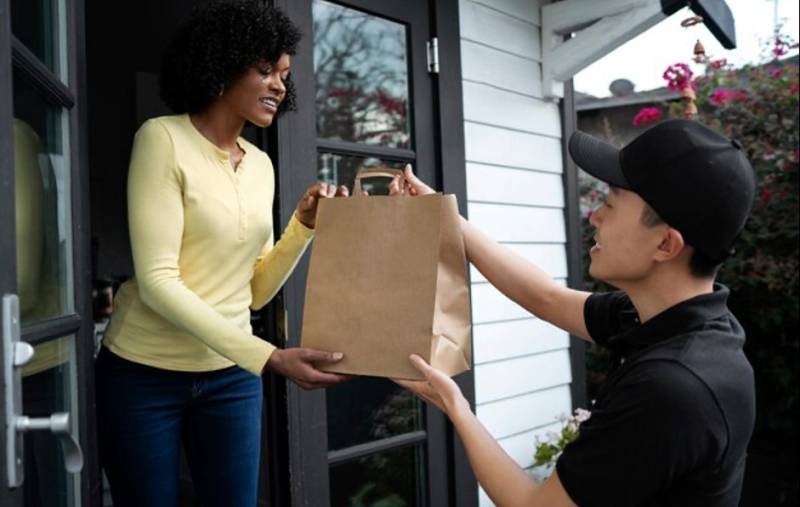 Research commissioned by Amazon reveals consumer appetite for packaging reduction - six in ten (58%) UK adults would be happy for items they order online to arrive without added delivery packaging in order to reduce their environmental impact.
1 in 3 shoppers surveyed (38%) want retailers and manufacturers to prioritize packaging reduction and almost the same number (36%) say what matters most is that packaging is recyclable.
These study findings indicate a growing consumer consciousness towards shopping more sustainably. In turn, we are seeing an increasing demand for businesses to adopt sustainable practices.
Amazon's move to deliver eligible items without added delivery packaging is already proving to be effective. Approximately 11% of Amazon's global shipments are now sent to customers without added packaging, arriving with nothing more than a shipping label added to the manufacturer's original box or bag.
Customers wishing to conceal their orders can use a drop-down menu as they check out - available for many items certified to ship without added delivery packaging – selecting 'Hide what's inside, dispatch in Amazon packaging.'
Where packaging is necessary, Amazon uses machine learning algorithms to help make smart packaging choices for customers, so that it fits well, uses as little material as possible, and protects customers' orders. All paper and cardboard packaging used by Amazon in the UK is 100% recyclable.
Big Brands Reducing Product Packaging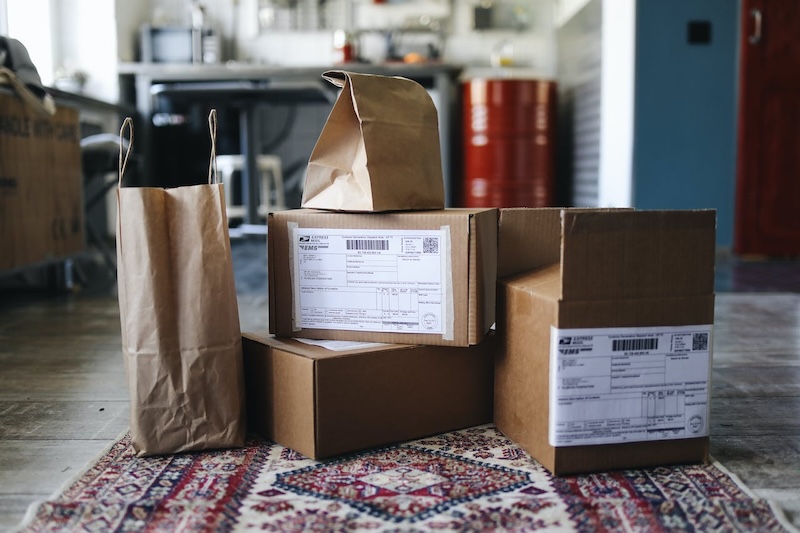 Amazon is also working with big brands like P&G and SMEs, Cheeky Panda, Bamboo Bamboo, BUSHBABY and Mum & You to certify packaging for their products, so they can ship without the need for added delivery packaging.
Here are some inspiring case studies of businesses selling on Amazon with reduced packaging sharing their experiences:
1. Mum & You - Eco-friendly Baby Hygiene Products
Rajiv and Anu Chandra, husband-and-wife entrepreneurs behind Mum & You, have made sustainability a priority in the design of their eco-friendly baby hygiene products, with their baby wipes being 100% biodegradable and fully recyclable.
Mum & You is also part of Amazon's Climate Pledge Friendly programme, in which Amazon partnered with a wide range of external certifications, including governmental agencies, non-profits and independent laboratories, to create their own certifications to help distinguish more sustainable products..
Mum & You now sell more than  1 million packs of their plant-based wet wipes and are seeing increasing engagement from the community. The pair believe that increased demand will result in economies of scale and so the cost of eco-friendly materials will decrease. 
Rajiv Chandra, CEO of Mum & You, said:  
"From the moment we began offering our Mum & You 100% Biodegradable wipes on Amazon, we recognised it was equally important to look at the packaging waste as it was to look at the product's sustainability.

We opted to sell cases directly to customers in their sustainable cardboard packaging using Amazon's 'Ship in Product Packaging Programme', meaning they are shipped without the need for additional packaging from Amazon, a decision that has held us in good stead over the years." 
2. The Cheeky Panda - Eco-friendly Bamboo Toilet Tissue
 Cheeky Panda is the toilet paper brand that brings affordable and sustainable products to the masses. The journey began in early 2016 when co-founders Julie and Chris took a trip to South-East Asia and saw the amount of surplus bamboo going to waste.
Their sustainable, bamboo-based products launched on Amazon in 2016 and have since been made available to over 25 countries globally. The business has grown 300-500% year on year, turning over £7.1 million in the last year. Cheeky Panda aims to reduce all plastic packaging in their products. 
Chris Forbes, co-founder of The Cheeky Panda, explains:
"The Cheeky Panda is always looking at ways to reduce packaging and that's why with Amazon we made our cases of toilet tissue, kitchen rolls and facial tissues to be delivered in our box without the need for an Amazon outer case.

Reducing plastic and waste should be a core responsibility for all brands and we are proud to be ahead of the curve."  
3. BUSHBABY - Sustainable Hampers 
 Jill and Mark Henderson founded BUSHBABY while juggling full-time jobs and raising children. BUSHBABY offers unique, thoughtful hampers as an alternative to mass-produced gifts for new mothers and babies.
The company launched with £350 from personal savings and quickly achieved £100,000 in sales within the first year, with 95% of sales coming from their Amazon store.
BUSHBABY prioritizes sustainability across its products and supply chains. They use plastic-free packaging, opting for craft paper and water-based adhesive instead of traditional sellotape.
Also, the cosmetics in their hampers are 100% pure and natural, and all packaging is home-compostable. 
4. Bamboo Bamboo - Plastic-Free Weaning Products
 Joel Parkes, the founder of Bamboo Bamboo, created sustainable plates and bowls with suction cups to solve the problem of food-stained floors during weaning. Motivated by the desire to be plastic-free and eco-friendly, Parkes started Bamboo Bamboo with an initial investment of £2000.
The business began as a side hustle but gained traction and required Parkes' full attention. Fulfilment By Amazon (FBA) played a significant role in the growth of Bamboo Bamboo, enabling easy expansion into new markets worldwide.
The company is now a multi-million-pound business with nearly 100% year-on-year growth.