Q&A with Jenifer Adams: Helpful Gadgets to Make Life Easier in the Kitchen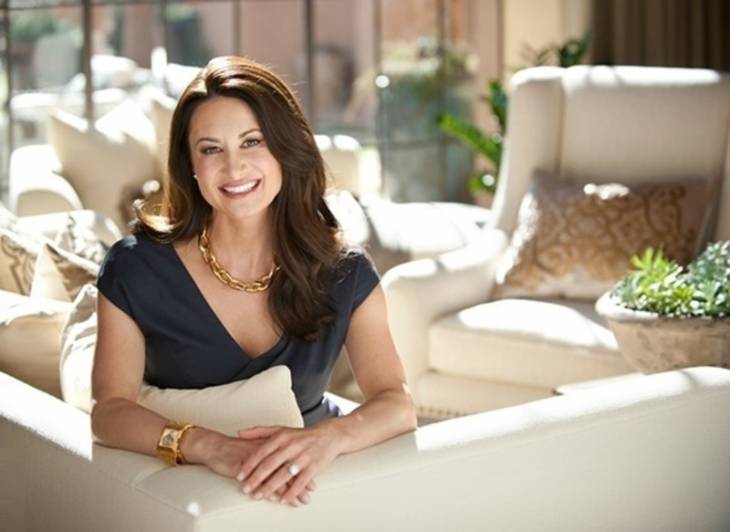 Photo courtesy of Jennifer Adams.
Professional interior designer and sleep expert Jennifer Adams returns to provide some helpful information about home living and décor.
According to Jennifer, "It's important that Home is the place you Love Coming - that it's your sanctuary from whatever's going on outside," which is why she wants to make it effortless for you.
"We want you to love your home - whether that means a home filled with friends and family, songs and laughter, music and dance or simply peace and quiet," the CEO of Jennifer Adams Worldwide, says. "To a home that holds your stories and keeps them safe forever." 
Today, Jennifer responds to a reader's question about which gadgets are essential for a young couple to add to their new kitchen:
Welcome to Your New Kitchen!
Thanks so much for reaching out to me!
I really enjoy working with new couples who are starting their first home together, and I certainly hope that what I must share will be helpful to you.
Your question has to do with which kitchen gadgets you should consider putting on your wedding gift registry and let me just start by saying that I love how you're thinking so practically!
In a very real sense, the kitchen is one of the most practical and functional spaces in any home. Even if you don't yet craft all your meals from scratch (there are honestly few among us who do so in 21st century America), you should still want to get your kitchen right.
The kitchen is a natural gathering place for family and friends, and it will certainly help you to have the right tools on hand when the time comes for you to get your food prep game on.
So, What Are Some Kitchen Gadget Must-Haves?
I understand that you don't have an unlimited budget for kitchen gadgets at this point in your life – that's why you're looking to put some of these items on your gift registry.
From your letter, I also realize that you don't have unlimited kitchen counter and cabinet space, either.
Keeping these factors in mind, let me recommend a few items that can really help to make life simpler and easier around your kitchen.
1. Spiral Vegetable Slicer
Most everybody enjoys pasta dishes, but not everyone enjoys the carbohydrate overload that comes along with many traditional pastas.
Wish you had an easy way to prepare a fresh, healthy pasta alternative?
A spiral vegetable slicer is a great tool to have on hand. Just mount a zucchini or other raw vegetable, turn the crank, and you're done.
Add sauce and prepare as you would with any pasta dish and dig in! It's really that simple.
Pretty tasty, too!
2. Compact Air Fryer
These little wonders have surged in popularity in recent years, and those who own one literally SWEAR by it.
Essentially, this gadget gives you the ability to cook foods you'd normally fry, with no need for adding any artery-clogging oil. It makes chicken, potatoes, brussels sprouts, and pretty much anything else come out crispy and tasty – and healthier, too.
Many say this is hands-down the best kitchen item they've ever owned, and many compact air fryers are now very reasonably priced, too.
3. Immersion Blender
Traditional blenders and mixers can be large and somewhat complicated to deal with. How about a space-saving tool you can use to whip up everything from pancake batter to smoothies to sauces and soups?
A handheld immersion blender is easy to clean, requires very little storage space, and is just a great multipurpose kitchen gadget. It's much cheaper than a full-sized blender, too.
4. Chef's Knife
Can you really call a knife a gadget? I suppose that point could be argued, but one thing that isn't up for debate is the fact that you need a good knife in the kitchen.
Sure, you can get a cheap block full of off-brand kitchen utensils, but a quality chef's knife isn't something you really want to skimp on.
The right knife really makes all of your food prep easier, so be sure to put a well-made, highly reviewed chef's knife on your registry list. Make sure it's dishwasher-safe, too!
5. Darth Vader Toaster
I don't know where you land on the Star Wars fan meter, but everybody needs a toaster. Sure, you can get just another plain toaster, or you can elevate your level of awesomeness by going with an officially licensed Darth Vader Toaster.
Comes with adjustable settings for two slices and includes a convenient crumb tray. PLUS, as you hand someone a piece of warm toast, you get to say witty things in your Darth Vader voice like, "I've toasted your bread. Pray I don't toast it any further!"
These toasters also come in Death Star and Stormtrooper versions, if you're so inclined. And speaking of Star Wars-themed breakfast bliss, they also make an official Han Solo in Carbonite Waffle Maker. May the toast and waffles be with you!
6. Instant Pot
As popular as the compact air fryer is, the Instant Pot craze that has swept the nation may honestly be even bigger. What's so great about an Instant Pot, you ask? Oh, not much. It just happens to be a combination pressure cooker, slow cooker, rice cooker, steamer, sauté pan, yogurt maker, and warmer, that's all. No big deal.
Seriously, the Instant Pot is a quite impressive kitchen gadget. If you were planning to register for a slow cooker anyway, you might at least consider registering for a slow cooker that's also able to perform six other functions and includes 13 built-in food item programs.
Oh, and in case you were wondering – yes, the Instant Pot is available in official Star Wars themes. Comes in editions featuring Darth Vader, R2-D2, BB-8, or Stormtrooper. Or if you need a bigger unit, the largest installment in the Star Wars Instant Pot collection gives a nod to everyone's favorite Wookie: The Chewbacca.
Think a Little Beyond the Gadgets, Too
No doubt you need your kitchen to be as functional and practical as possible. But since the kitchen is also such a natural gathering place, you want to give some thought to how you plan to decorate your kitchen space. There are some simple things you can do that will add design, flair, and personality.
Want something truly unique that displays a global art feel? Let me suggest the Conscious Commerce collection we offer at Jennifer Adams. These hand-crafted pieces from Ghana, Uganda, and Rwanda are simply beautiful, and a portion of each sale goes to benefit the citizens of poverty-stricken villages in Africa.
You really can't go wrong with something from our wall decor collection. Besides being great wall hanging, many of these items also make nice table centerpieces or kitchen counter displays.
Consider the atmosphere of your kitchen, too. The right scent can really help to set the mood, and we offer some wonderful, handmade natural wax candles that you and your guests are sure to enjoy!
Have Fun with Your New Kitchen, and Your New Home!
I hope you'll find these suggestions to be of some use, and I certainly wish you all the best in setting up your new kitchen and your new home!