Pandemic Surprises: The Businesses that Unexpectedly Thrive Despite COVID-19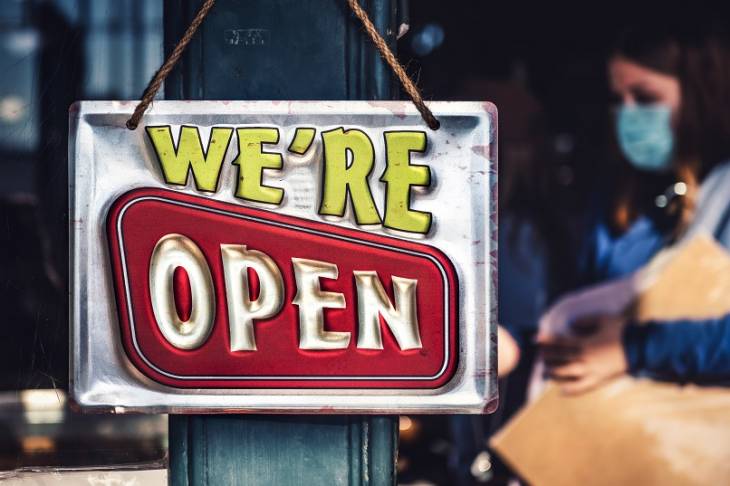 It's been shown that if business owners and entrepreneurs look for an opportunity, then they'll always find one. This is why many businesses unexpectedly thrived despite of COVID-19. For such innovative thinkers, the growth mantra is simple:
"There's always a demand for new products/services that need to be developed or innovated, and there's also always an underlying desire or dissatisfaction among consumers of existing products/services, which can be capitalized on to grow businesses."
In this article, we'll highlight three different business sectors, models, and strategies that either catered to a new demand/need or adapted their offerings amid COVID to turn a potentially catastrophic situation into a thriving business opportunity.
Inspiring Businesses and their Innovations Due to Pandemic
Consider these businesses and business strategies as an inspiration to push your forward and succeed despite any great and unforeseen difficulties you may face:
1. Rental Services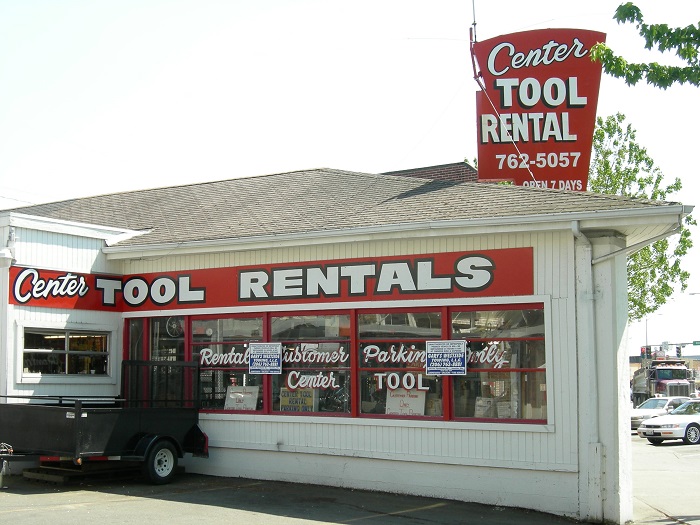 The rise of the rental business can be explained by answering one simple question, "Why do people get products on rent rather than buying?"
It's generally either they need it for a short time or don't have enough money to buy them. During COVID-19, the renting business was indeed affected, but it got back on its feet in no time by adapting accordingly to cater to those needs.
Many rental businesses did well in the pandemic period because there were many things that consumers either needed for a shorter time or didn't have enough money to buy, or they intended to not use up their money in buying to have on hand cash by renting.
Also, with the digitization paradigm, scaling renting business became easier. Business owners invested in online apps, websites, and digital marketing to reach wide users. And consumers had a favorable option of ordering something from home and getting it delivered, that too without buying it, but by taking it on rent.
The trend is still growing, and many entrepreneurs and startups are looking into the sector and considering some of the best ideas to start a rental business.
Below are three examples of specific rental businesses that did well during COVID and look to do even better post pandemic:
I). Fitness Equipment Rental
One of the fastest growing businesses during COVID lockdowns was to provide or facilitate fitness equipment on rent. Lockdown, for example, led to an astounding rise of 307% in renting of weight training equipment by individuals.
Pandemic even shed light on the importance on fitness in general, which further popularized the trend of providing fitness equipment on rent.
Many fitness enthusiasts and even businesses are still acquiring fitness equipment on rent to ensure that they or their employees have secure access to them.
II). Gadget Rental
Work from home made it mandatory for individuals to keep a spare laptop, desktop, or tablet at home. Apart from this, social distancing made many companies demand for servers and other infrastructure equipment.
Many small and medium-size business owners believed that rather than buying, it was more convenient to acquire the components on rent.
Apart from this, many businesses were launched during COVID and many existing businesses went digital to survive. As a result, renting gadgets became a less investment-heavy option for them. It still is even now.
III). Vehicle Rental
This sector has one of the most intriguing stories of the pandemic.
With lockdown, car rentals saw an all-time low. But as the economy re-opened, the demand for used cars and rental vehicles began to rise.
Along with this, people decided to avoid public transport because of social distancing concerns. This again boosts the demand for renting cars or bicycles.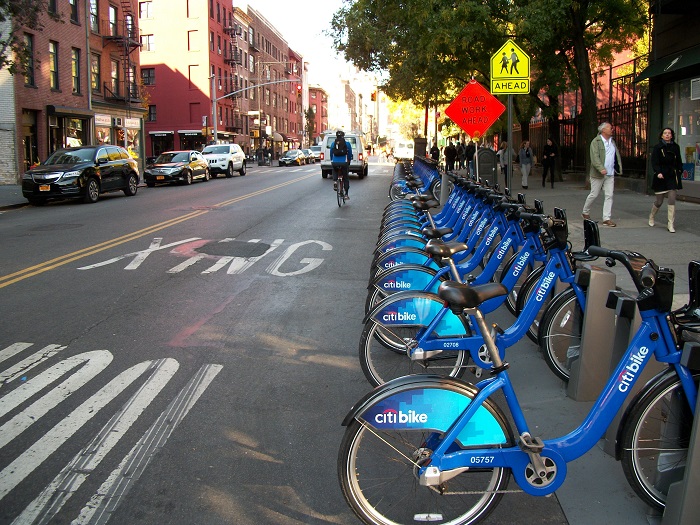 And with the rise of car-hire apps, renting vehicles even for a shorter duration, like for a few days or weeks, has become an even more appealing option in COVID times.
2. Entertainment Services
What does an individual do day-by-day throughout the monotonous and depressing lockdowns when they have to stay inside their house for months? With social distancing and various COVID restrictions on being out, the demand for entertainment grew steadily.
This demand was met by entertainment businesses and service providers who invested in entertainment apps and websites, many of them prior to the pandemic outbreak.
Even post lockdown, many investors and startup owners are looking to invest in the entertainment industry and develop entertainment apps of their own. Demand for remote entertainment services and offerings is high during these times of COVID.
Whether it's a movie app, music app, gaming app, or other type of video or audio streaming app, there's still a lot to capitalize on in this sector, including:
I). Video-Streaming Apps
Whether it's a movie, a basketball match, or a new trending series, it's now more likely that consumers will open an app to stream it than pick up a remote to watch on cable TV. And with smart TVs, now these apps can run on television screens, making it even more convenient for users.
From big enterprises to small startups in this sector, video streaming apps are booming. Brands like Netflix, Amazon Prime, Hulu, and more, are now household names, with millions of people using the apps to stream videos for information and entertainment purposes.
Still, the video streaming market is growing. It is huge and transcends boundaries, cultures, and many other societal limitations. New startups in the sector are also gaining good momentum and seeing good business on these apps.
Despite COVID, online video streaming businesses are among the top business opportunities currently, and even in the foreseeable future.
II). Music Apps
Music has been part of humanity since the very beginning. So, in a digitizing world, it cannot be left behind.
Brands like iTunes, Spotify, Amazon Music, and others have already leveraged their technological infrastructure to build successful music apps that millions of people use.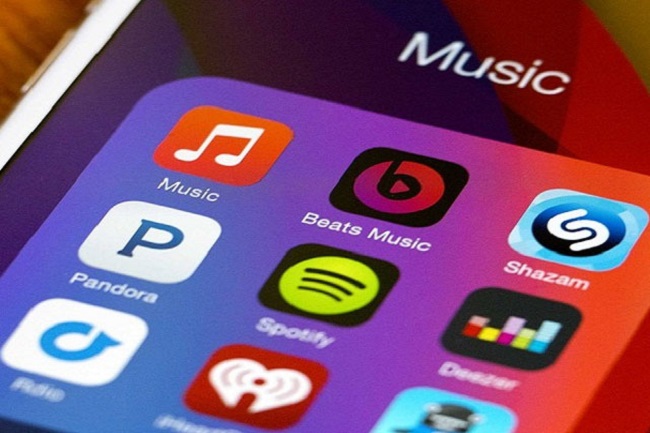 Furthermore, the music market for creative businesses is vast and diverse. Potential for growing a music business is huge and keeps on getting bigger as more creatives and musicians express themselves and look for a digital platform to stand out.
III). Gaming Apps
From PC gaming to mobile gaming and professional online gaming, the gaming industry has also blown up despite COVID.
In 2020, the global gaming industry's revenue was projected to hit $165 billion, with 2.7 billion gamers worldwide and 7 Exabytes a month of traffic in the online gaming world. An Exabyte is approximatelyone billion Gigabytes.
There is huge market and many opportunities yet unexplored in this sector. If you ask any gamer, exploring new video games and gaming related services is always their dream, which you can capitalize on for business growth.
Gaming apps have also become more accessible, with many entrepreneurs and investors, developing the apps, turning them into successful businesses, and reaping the rewards.
3. On-Demand Services
As the world moves forward with advancing consumer satisfaction, on-demand services present even more convenience for consumers across the board.
This model of customer service acts as a welcome channel between consumers and sellers, especially during COVID lockdowns and restrictions.
As the name suggests, on-demand services are demanded as their need arises and require instant or quick delivery to satisfy consumers. These services include:
Food Delivery
Grocery Delivery
House Help services
Courier services
Taxi services
Plumbing Services, and more
You might have noticed that many of these on-demand services are traditional business services, but some of them are new and innovative.
But why are on-demand services suddenly in demand, and that too even among small businesses that grew despite COVID-19?
Well, most on-demand services have been digitized, thus are available anywhere and anytime. This has increased their scope and scaled them to reach even more consumers.
From a user point of view, ordering a service through an app has quickened the process of shopping and increased convenience. Thus, many people today prefer to shop online using apps for on-demand services than any other option.
So, when consumers have an option of ordering online and getting the order delivered to their home, they are likely to shop even more via this medium. This is a key reason why on-demand businesses have grown so much despite, and perhaps because of, COVID.
Without a doubt, with the convenience offered by this model, on-demand businesses are bound to continue featuring among the most promising startup ideas going forward.
In Conclusion
While the aforementioned businesses and sectors have stood strong in the face of COVID-19, they are by no means the only businesses to do so.  
The businesses that thrive and will continue to thrive despite the pandemic and other unforeseen challenges are those that stay agile and embrace technology and digitization.
Apps, websites, AI, IoT, machine learning, and more are the future. These tech will help you navigate challenges in business and enable you to deliver better services.
Stay vigilant, stay agile. Be inspired by businesses that successfully navigate COVID. They can help you learn how to ensure your business also continues to thrive in the long-term.