Open for Business: How to Throw a Great Grand Opening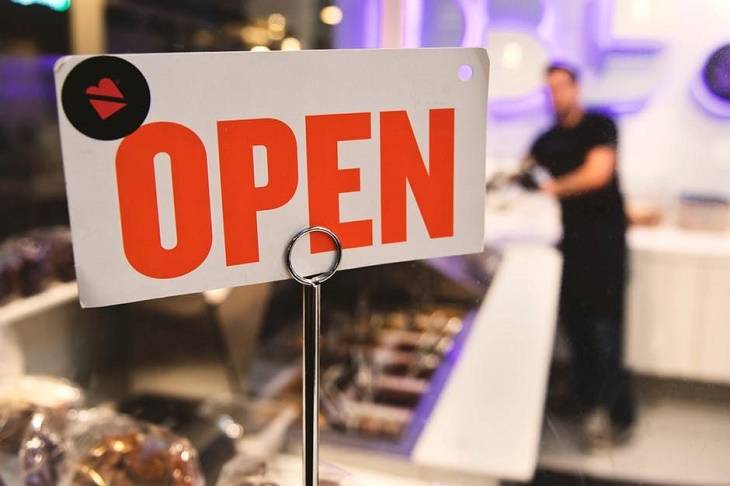 You've probably spent a number of sleepless nights leading up to this moment. But finally, everything seems set. The product is ready. The employees are trained. You're ready to open your business to the general public. Time to celebrate!
A grand opening can be the perfect opportunity to have a little fun and get some publicity going for your new business. A successful grand opening party can help induce excitement and curiosity from those around your business. 
In fact, a grand opening party has so many wonderful opportunities that you'll want to work hard on taking advantage of them all.
Ideas and Opportunities for Your Business Grand Opening
You can welcome in your new community and showcase what makes your business spectacular.
Here, are some grand opening ideas and tips that will help your first day open stand out. 
Preparations for the Grand Opening
I. Have Goals Going In
There are so many different things that you can achieve during a grand opening that it can become overwhelming. That's why it's a good idea to take some time prior to the opening and think about what you really want as a business. 
Are you intent on building relationships with businesses around you? Do you want to create awareness or excitement about your business? Do you want to make a lot of sales? 
These are all viable and positive goals, and there are many more you might come up with. But to keep yourself organized and focused, it can the most sense to pick one or two and hone in. 
How you'd approach creating excitement over your product might be different than how you'd work at building your roots in the community. Clear goals ensure you're working in a way that will allow you to achieve what you need. 
II. Set A Realistic Budget 
How much money do you want to spend on your grand opening party? You'll need to spend a decent amount to get the word out there. New businesses are encouraged to spend more on a grand opening marketing push then on almost anything else. 
The 'newness' of your business is something you'll only have once. It's something people naturally respond to with interest. As such, it's essential to ensure that your message is reaching people. 
You could consider putting 20% of your store's first year marketing budget towards this grand opening. 20% is a good middle ground. It's higher then you'll normally spend on a singular event, but not so high that you deplete your marketing funds for the rest of the year. 
No matter what percentage you land on, you should probably not attempt a grand opening event without at least $6,000 allocated for advertising. That's the minimum amount you might need to get the exposure you need to make an impression. 
Once you have a budget in place, you can select a date to launch your business.
Ideas for an Amazing Grand Opening
There are so many different things you could want for your grand opening party to stand out. Combine all the different elements and add some more from the ideas listed below. 
1. Fundraiser Partnership
Finding a local charity to partner with can be a great way to get people excited about stopping by your grand opening. It immediately associates some feel-good vibes with your business and helps customers feel good about stopping by. 
Best of all, you'll really have helped a charity at the end of your day. That can be a great relationship to have over the life of your business. 
2. Hire a Live Act
Depending on what kind of product or service you're offering, you might want to bring in some entertainment to your kick-off party. Hiring a live act can really catch people's attention.
If there's a local band, dance team, or other performing artists in town you're aware of, consider booking them for your event. Depending on their level of success, they may even be willing to do the show for free publicity. 
These acts can really encourage new customers to have a great time. 
Goodie Bag Gifts
You want to stick out in the mind of new customers for weeks to come. A perfect way to do that is to give them a little something to go home with. The contents of a goodie bag don't have to be lavish or Oscar-worthy.
They can be as simple as cheap treats, helpful little trinkets, or a custom plaque. If you can have these branded with your business logo, it can help ensure you're constantly on the mind of those who take your gifts home. 
4. A Raffle or Giveaway
Speaking of giving things away, you might also be able to catch people's attention by raffling away a big prize. People always want to win big, and such a deal might encourage more people to come to your grand opening. 
Consider giving away something directly related to your business.
Raffle off a year of free service or product to one lucky winner. This helps get people excited and keeps your product or service on their mind. 
Best of all, your winning customer is likely to become a customer for life!
Get Started Off on The Right Foot
It can be so exciting to finally open your business after months of work. Make sure your grand opening counts by applying some of the aforementioned tips.
Remember a grand opening party can serves as a marketing tool to bring in new customers. If you throw a great grand opening party, it can set your roots firmly in your community and industry! 
Drop us a line in the comments section below and let us know if you have employed any of these strategies in your own grand opening, and how it turned out.