How to Hold a Successful Public Presentation when Working Remotely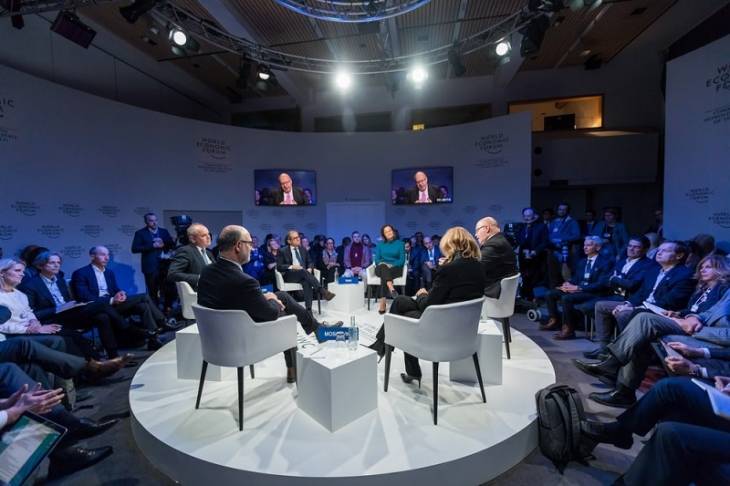 As remote working becomes increasingly popular (and mandatory due to COVID-19), more than 80 percent of presentations are being  delivered remotely today.
Preparing for a presentation remotely can present fewer interruptions and distractions, but it also adds a different set of challenges that you wouldn't normally face in an office or conference setting. You need to know what to do in remote settings to make your presentation a success.
Here're top tips to prepare for your presentation remotely, including understanding key challenges, crucial preparation tips, and what to expect from your audience.
Engage Your Audience
If you're working with a live audience, it's easy to ask people to raise their hands, answer questions and gauge their response to your presentation. If you're working with a remote audience, it's much easier for them to become distracted and disengaged.
Therefore, leverage tools such as chat features to interact with your audience live. You can ask people to type in questions, raise their virtual hands and ask yes and no questions. Some even allow you to take polls.
If you are presenting to a live audience, consider having someone on the chat to answer the questions live and present the best ones for you to answer during the presentation. This is also a great way to gauge how your performance is resonating with the audience and if you should make any adjustments.
Make Your Slides Easy-to-Understand
As you create the slides, ask yourself, "If I wasn't talking, would the audience be able to understand my point just by looking at this slide"?
Some people are much better visual learners, so making your slides easy to understand will help keep them attentive. As 84.3 percent of people prefer their slides to be highly visual, what is the anatomy of an easy-to-understand visual slide?
The most important job of each slide is to teach the audience one point. Trying to teach them multiple points on one slide will likely confuse them.
Use just one headline and no more than 3-4 bullet points. Using images can help you drive home your point, but make sure they are relevant and you aren't using so many that they obscure your initial point. Incorporating the occasional short video and infographic is also useful.
Develop a Personal Connection
One of the biggest challenges with working remotely is that developing a personal connection online is much more difficult than it is offline.
When you meet someone face to face, it's much easier to build a connection than if that person just sent you an email. So how can you develop a personal connection?
Start by revealing a little bit about yourself personally. Multiple studies have shown that even just adding a photo of yourself can increase conversions by up to 95 percent because it builds trust with the audience.
Share a photo of yourself at the beginning of the presentation and include a few personal details about yourself (perhaps you like BBQ, or your favorite travel destination, etc.).
Throughout the presentation, include personal stories that support your claims. This helps the audience develop more of a background on you and also helps support your points and keep them actively engaged.
If you're a funny person, tell jokes as well (though do practice them ahead of time and ask an unbiased person if they actually are funny!).
Understand Your Audience
Another challenge that remote workers have is understanding who they are talking to and what the audience's problems really are.
As renowned speaker Ken Haemer says, "Designing a presentation without an audience in mind is like writing a love letter and addressing it: To Whom It May Concern."
If you work remotely, you aren't having those break room conversations that reveal problems that the rest of the team is facing both in their own work and with complaints that your clients (target customers) have. While remote working adds another layer of difficulty in understanding your audience, you can still invest in some customer research.
If you're presenting to your team, ask them directly (through Slack or email) what some of their challenges are. If you're presenting at a conference, ask the conference host to give you a gauge of what their attendee's main challenges are. Are they experts on your topic (for example are you a marketer speaking to other marketers or are you a marketer speaking to CEOs?).
Finally, ask previous attendees what some of their main struggles are and for a gauge on the audience's expertise and challenges.
Test Your Slides Ahead of Time
Before jumping into your presentation, make sure that all of your slides are working properly. While proofreading is always a good idea, testing your slides with the presentation software you will use is crucial as some software can distort animations and effects.
Make sure that your videos still play properly and that the images are displayed how you want. This is one reason why it's important that you invest in quality presentation software.
You'll also want to make sure that you have contact information for tech support. During a live presentation, it's easy to fix problems as the tech people are right there in front of you.
If you're presenting remotely, make sure you have a communication plan in case you experience problems during the presentation.
Use Live Etiquette
First and foremost, be respectful of your audience's time and have a clock nearby. About 59 percent of speeches are under 40 minutes as most people become bored and disengaged. Your audience will also probably be annoyed if you are taking up more than the allotted time.
Clean up your own actions as well. Just as you would use your best posture when presenting live, you should also do the same during a remote presentation. Consider even standing up to do the presentation, because this will help you stay in performance mode.
Be wary though that arm and hand gestures that would normally look fine on stage may look rather strange on camera. Clean up the area behind you as well and while you may not need to be in a suit and tie, do dress at least business casual.
Finally, as your computer and slides will be right in front of you, it will be more tempting than ever to simply read the slides, so make a conscious effort to stick to your narrative.
Use the above tips to ace your presentation when working remotely. If you have any other tips for presenters working remotely, let us know in the comments below.

You might also like...