How to Use OTT Advertising as Part of Your Digital Marketing Strategy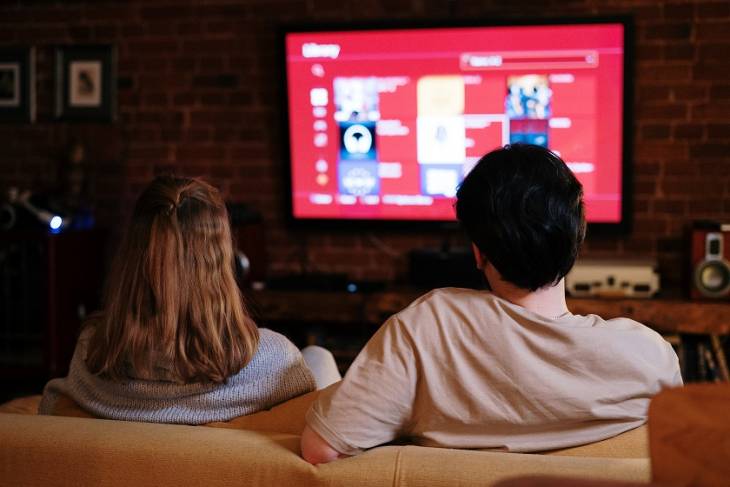 Over-the-Top (OTT) streaming platforms like Amazon Prime, Apple TV, Roku, and others provide access to a vast database of exclusive content at a nominal monthly subscription fee to the users.
The platforms are accessible across mobile, desktop, or TV devices via the internet. With a rapidly growing user base, OTT platforms are becoming the next hot-spot for marketers.
According to OpenX, 72% of OTT users can recall an ad that they had watched on the platform. This is partly because OTT platforms do not allow users to skip the advertisements and they have to watch the entire ad. This allows marketers to get uninterrupted view time of OTT users.
An increasing customer base and availability of advanced targeting features are turning OTT platforms into a lucrative marketing channel. In fact, the global OTT service market is projected will reach a whopping $332.52 billion by 2025, growing at a CAGR of 16.7% from 2018 to 2025.
If you are a marketer, it is important to understand how to use OTT solutions to make your marketing campaigns successful. An effective OTT ad strategy can help you expand your brand visibility and drive business at your company.
Top Tips to Leverage OTT Advertising in Digital Marketing
1. Create Quality Content
We already know 'Content is King' but with OTT advertising, you need a queen as well. Now, this is where graphics came into the picture. You have the advantage of creating powerful AV advertisements that can deliver the desired message or branding goals.
For example, you can create content that solves particular socio-economic problems that hook the viewers. We often see this being done by insurance companies to promote their products.
Your ads should clearly convey the message it is intended to. Your creatives should also be personalized to make it relatable for the viewers.
An advertisement targeted at working women should line up closely with the challenges they face. This will create a powerful impact on the viewers.
2. Test Your Audiences
OTT platforms make it easy for you to pinpoint your audience based on multiple attributes.
You can start with specific geographies or demographics in the beginning and gradually target other areas. You can perform A/B testing to identify the campaigns that are working or the audiences that are interacting with your marketing campaigns.
Another thing to keep in mind is to connect OTT advertisement campaigns with your marketing performance indicators. Without this, it will be impossible for you to evaluate the results.
3. Sync Your Campaigns Across Platforms
Your advertising strategies on OTT platforms should sync with the strategies on other marketing channels like social media, print, and other online platforms. This will help you garner more visibility.
Having a completely different campaign for social media and OTT platforms can make it difficult for viewers to reach out to you.
For instance, if you are an electric vehicle manufacturer and your social media campaign focuses on the benefits of electric vehicles on minimizing pollution then the same strategy should also be used on OTT advertising. It will ensure there is no confusion in the mind of the viewers regarding your branding when they consume your content.
4. Use Advanced Targeting
You can use mobile and internet traffic data of users to retarget advertisements. Since OTT is internet-driven, it is possible to analyze device thumbprints to retarget ads. To understand this, we need to consider a hypothetical example.
Let' say that a user is browsing an apparels store on their mobile device. After a while, he decides to turn on his TV and watch his favorite show on one of the leading OTT solutions, like Amazon Fire TV, Apple TV, or Roku. The first ad that pops up is of the same apparel brand that he was browsing on his mobile.
Since both those devices are accessing the internet using the same IP, cookies enable the AI to monitor user behavior. Seeing the ad on the TV, the user may get motivated to make a purchase. It is a cross-channel targeting method that yields higher conversions.
5. Monitor Data Analytics
With OTT it is important to measure and manage your data. Almost all OTT platforms provide advertisers with some analytics information.
Some OTT solutions may just give you information on impressions and viewing data, while others may also provide you with advanced analytics like geographic placement. Connecting this with your marketing performance indicators will give you a clear picture of how your advertisements are performing.
You can then use the reports to assess user-engagement and ROI on your OTT advertisements.
Summing it Up
Since OTT platforms having a large user-base, it can also be a great platform to make announcements or launch campaigns. Unlike TV or internet ads that can be skipped, OTT advertisements cannot be skipped by the viewers. This ensures your viewers watch the entire duration of your ad.
The success at the end lies in how effectively you create your marketing strategies. The points mentioned in this post will be extremely helpful in making you achieve your goals.