How to Rank Your Videos on Google Search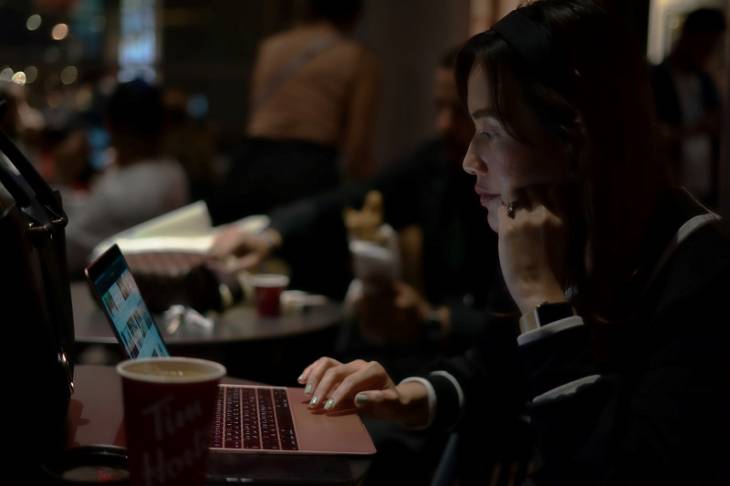 It's expected that by 2021, the average person will spend 100 minutes every day watching online videos.
Video is, indeed, one of the most entertaining and easy-to-watch types of content there is, so becoming a video content creator is a great way of boosting your online presence.
But posting and sharing your videos on social media isn't enough.
You're not the only one who knows how big video marketing has gotten, so chances are that you'll find fierce competition from other creators.
The question is, how can you make your videos stand out from all the others?
And the answer is, through video SEO!
We're not talking about how you can rank your videos high on YouTube. Although that is essential, there are already plenty of great resources on the topic.
We're talking about how you can get your video (along with a snippet of text) to appear high on the first SERP of Google.
Keep reading as we teach you the basics on how to rank your videos on Google Search!
Here's an example:

Conducting Proper Keyword Research
A good SEO strategy always starts with proper keyword research.
After all, you need to know which words and expressions you want to target, in order to understand how you can best optimize your content to appear on the first page of Google, instead of the second one, where no user ever dares to go.
The trick is in finding the balance between the search results that return your videos and the ones that fit your business goals.
If you're completely new to SEO, this might sound like an intimidating task especially if you're determining which SEO strategy is a good marketing channel. The good news is that nowadays, there are several online tools that are easy to set up and use and that will make your life a lot easier.
We use a combination of two platforms to understand whether or not a certain keyword returns a certain video:
Ahrefs, an SEO software that focuses on keyword research, competitor analysis, rank tracking, and site audits.
SEMRush, a digital marketing tool that helps brands improve their online visibility through several strategies, including SEO.
We believe using Google's own features along with third-party tools is the best way to go because you'll get insights from several sources and you'll be able to make even safer decisions.
Creating a Video Sitemap
A video sitemap is a file with information about the videos you have on your website, which Google's crawlers can scan and then show not only on the regular SERPs, but also on Google Video.
This is crucial because video content in itself doesn't contain any keywords that Google can interpret, which makes optimizing it a bit trickier than text or images.
Plus, in case you're not hosting your videos on YouTube (which belongs to Google), creating the sitemap is the most efficient way of getting Google to still recognize them. We've had clients who hosted their videos on Vimeo, for example, and after working on their video sitemap, Google began to recognize them and include them on search results.
Regarding how you can create your video sitemap, it's important that you start by checking Google's official guidelines.
Once you're familiar with them, a tool you can use is the Yoast WordPress Plugin with the Video SEO plugin. This tool isn't free, but it's one of the best ones if you're not familiar with creating sitemaps.
Traditional SEO Strategies
If you compare YouTube SEO and Google Video SEO, you'll quickly find that the ranking factors can be different and quite convoluted.
Here, we're focusing on how to rank your webpage alongside the video and, as you can imagine, to do so, you'll need to invest in traditional SEO strategies:
On one hand, you'll need to work on on-site optimization, which in this case, means working on two main aspects:
Title tag and meta-description of the page, including the keywords you found during your research.
On-page content, including the keywords and transcriptions (which we'll talk about in a bit).
Besides that, you'll need to do video optimization and add internal links. Video optimization can be edited in your video sitemap. This also includes two aspects - the video title and the video description - and, to create them, you can take inspiration from the title tag and meta-description you've previously written.
Transcribing
Google still relies heavily on written content to rank a page… which is a challenge if you focus on creating video content.
Thankfully, it's one that it's easy to overcome.
All you need to do is create the transcriptions that we mentioned before.
This isn't always possible to do - depending on the format of your video, it might not make sense to transcribe it. If you make a highlight reel of your business's best moments, for example, transcribing it won't make much sense, because the video isn't script-driven.
However, if you create a tutorial or any other scripted video, transcribing it is like turning it into an article, which represents a great SEO opportunity!
Make sure your transcriptions are packed with keyword-rich content and you'll see much better results than if your page only had the video.
Conclusion
Different video SEO studies and statistics prove that trying to rank your videos alongside your organic search results is all about using a traditional SEO approach and spin it a bit to match this specific type of content.
It'll take some time and effort, but ultimately, you'll see that working on your videos' Google Search rankings will also improve your CTR - since it adds a visual component to the search result, making it much more appealing than just text - and that might lead to better organic search results and higher conversion rates.
In short, your time and effort will be worth it!