How to Find the Right Investors & Grow Your Business to the Next Level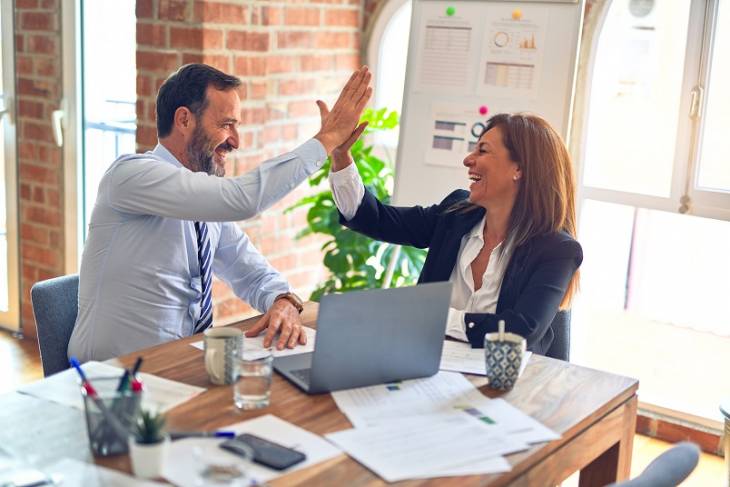 Starting and growing a business is hard work. Even after you've established it, challenges still emerge that you need to prepare for and address.
One of the consistent challenges businesses and startups face is how to grow and take the business to the next level.
Some companies grow with profit reinvestment, which is a great way to go about it, while others do it with small business loans, partnerships, and various investment plans.
Of course, those are not the only ways to finance and grow a business. But, to really grow your business, you'll need to have all your ducks in a row.
Understand everything there is to know about your business and market, and deliver real value to your customers. All that requires an injection of money in the business and having your money working for you.
Since many startups and small businesses often have tight budgets or are cash-strapped, outside investors come in very handy to inject money into a business in order to support the business' operations and gain some profitable returns from it.
However, it's critically important to make sure that your business is attractive enough to investors for them to inject their cash to support your business' growth.
If you are trying to catch the eye of an investor, there are some things that you need to take into account.
Tips to Make Your Business Attractive to Investors
Some of the things that investors look for in a company or startup, and in the business owner themselves before they invest, which you need to take care of, include:
I. A solid business operation
You'll need to prove that you have a business that's profitable and consist. For this, you can show your financial statements, purchase orders, or even your tax return.  
II. A flagship product
You should have at least one product or service that always performs well. Positioning and strengthening it can help you attract investors' interest without hurting your other offerings.
III. A growth plan
Map out and have a clear strategy for growth in the market, production, or business lines. Outline where you see the company and want to take it in, say, the next one or two years.
The idea here is that investors want to know how you are planning to increase your (and their) profit when they offer you cash to support your operations.
IV. A dream team
The heart of any company is its talent. Make sure you have the best employees, partners and workers that can execute their roles skillfully, enhance, and champion your growth vision. If you don't have your dream team, start building it now.
Tips to Pick the Right Investor for Your Company
Generally, the fastest way to find investors is by contacting and raising capital from friends and family.
Other ways to find investors include contacting trade or small business-related community groups to see what they can give, searching on the internet for dedicated angel investors or private equity groups, and even crowdfunding to raise cash for your business.
If you've done your homework and made your business attractive enough, it's always nice to pitch your business and have offers from interested investors. But you need to take it slow. Weigh your options carefully so that you pick the right investor.
Investors are not all equal, and they will value your business differently. To optimize this valuation and get a good amount of cash investment, be sure to explain how your business works, how you earn money, your potential market, and your growth strategy.
Besides that, when reaching out to investors and deciding which one to work with, also keep the following key things in mind:
I. The competition is good right now
Knock on competitors' doors confidently and let them know that you are shopping for investment in different places to find the best deal. They will know that other investors might want and compete to get in on the deal, too.
Investor competition is currently high, and that's good for businesses.
II. Know when to stop
Getting too many investors can make you lose your business majority. When that happens, you will not only be working for someone else, but you can also lose interest in your business.
If you are planning to add shareholders, don't give more than 49% of your company.
III. You'll need an exit strategy
Investors want to cash out with a good profit. While they will offer you money that can help you get from A to B in your business, most are doing it to earn money too.
Prepare a solid exit strategy beforehand to avoid acrimony when parting ways. Present it to potential investors in the first meeting to ensure everything's clear.
Ultimately, in business, you should stay positive, work hard, and think of what comes next. When thinking of what comes next, investors come in handy to fund your growth and expansion.
Research and consider your funding options carefully, like a small business investment program that can get your company in touch with government funding, versus exploring personal loans as a way to grow without sharing your company's equity.
The goal is to find the right funding that works best for you. It might seem like the homework never stops, but with proper research every time you're making major business decisions you'll be able to make more sound decisions.
Best part is that experienced investors will also act as a financial mentor for businesses and help you to make financially sound decisions in your business.